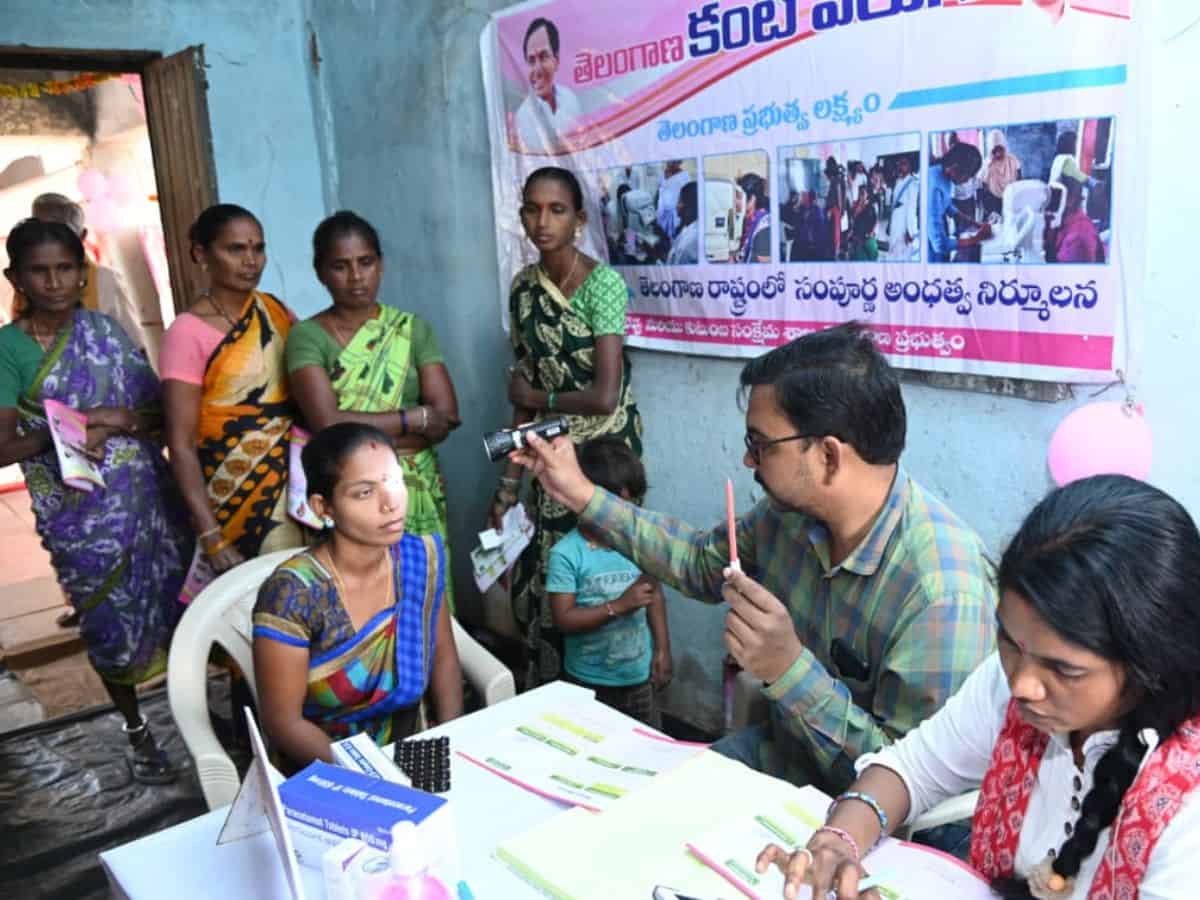 Hyderabad: The Telangana government on Saturday said that more than 70 lakh people underwent eye examinations in the state in 52 days under the Phase 2 of the Kanti Velugu scheme.
On Friday alone about 2,05,943 people availed of the eye test services across the Kanti Velugu camps in the state, and 26,000 free spectacles were distributed.
The second phase of the Kanti Velugu programme, which was started on January 18 in Khammam by chief minister K Chandrashekhar Rao, is on pace to check 1.5 crore people at 16,533 different locations in 100 working days.
Telangana's government hopes to finish Kanti Velugu-II, the world's largest free eye screening project, by June 15.
As of Saturday, 70,02,290 from across Telangana got their eyes examined. About 12,29,098 received the free spectacles distributed by the state government post the eye examination.
As all the facilities required for the camp have been arranged by District officials, no complaints have been registered from any camp, said a press release.
As a part of the scheme, 1500 medical teams with ophthalmologists visit all the districts for 100 days, conducting eye screening and vision tests as well as providing spectacles free of cost and providing medicines for common eye ailments.
The Kanti Velugu camps are organised at gram panchayat and municipal ward centres across the state. Medical camps conduct eye examinations every week from Monday to Friday starting at 9AM until 4PM.
Eye examinations are done with the help of special software in medical camps, post which reading glasses are given to the people that require them, on the spot.
Special eye camps are also organised for government employees at their respective offices, for press reporters at their respective press clubs and for police battalion personnel at their respective offices.
Subscribe us on