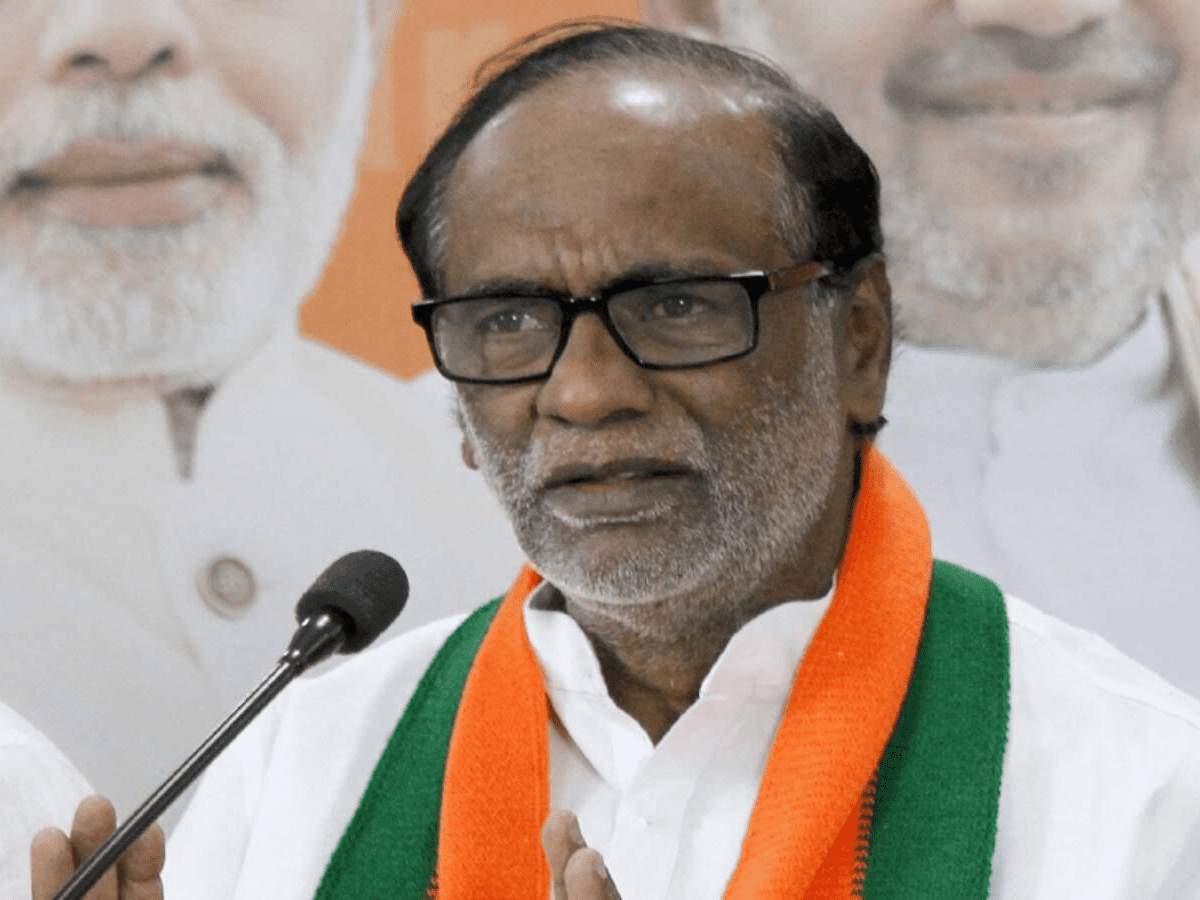 Hyderabad: The BJP which is resolute on coming to power in Telangana in the next assembly polls, is set to launch various programmes under its 'Mission 90' including 10,000 village-level meetings before April, a senior leader of the saffron party said on Wednesday.
The 'Mission 90' refers to 90 seats that the BJP is looking to secure in Telangana in the 119-member House.
K Laxman, Rajya Sabha member and BJP OBC Morcha National President, said the mission was decided in the recently held parliamentary 'Vistarak' meeting that saw party general secretary B L Santhosh in attendance here.
"As part of the Mission 90, the BJP targets to reach out to 10,000 villages beginning after Sankranti festival (January 15) by organising meetings with a slogan 'KCR ko Hatao, Telangana ko Bachao' highlighting the corrupt and family rule of Chief Minister K Chandrasekhar Rao," Laxman told PTI.
The meeting will also highlight the achievements and various schemes in Telangana being undertaken by the central government under Prime Minister Narendra Modi, he further said adding that the second round of programmes will have Assembly segment-wise public meetings with a similar campaign.
Public meetings will also be held at every (undivided) district headquarters and finally to culminate the entire programme, Union Home Minister Amit Shah will address a massive public meeting in April.
"Amit Shah will release 'charge sheet' against the KCR government's promises made vis- -vis failures," the BJP leader said.
BJP National President JP Nadda will virtually address the party's booth-level committee members of all the 119 Assembly segments on January 7.
Laxman said the party is also planning to hold a meeting headed by the Prime Minister with about two lakh party workers in April to give them a direction ahead of the polls.
Aiming to expand its footprint in the southern states, the BJP held its national executive in Hyderabad in July last year.
Addressing a public meeting after the conclusion of the national executive, Prime Minister Modi, trying to prepare the party cadre for the Assembly polls, had said the people of Telangana yearn for a 'double engine growth' and asserted this will be fulfilled when the BJP comes to power in the state.
The BJP has been making efforts to emerge as the alternative to BRS and the saffron party has had reasonable success in a couple of Assembly bypolls and the Greater Hyderabad Municipal Corporation (GHMC) election during the last two years.
Modi, during his recent visit to the city, tore into the ruling BRS alleging that people of Telangana are feeling betrayed and asserted that the 'lotus will bloom' everywhere in the state.
Subscribe us on