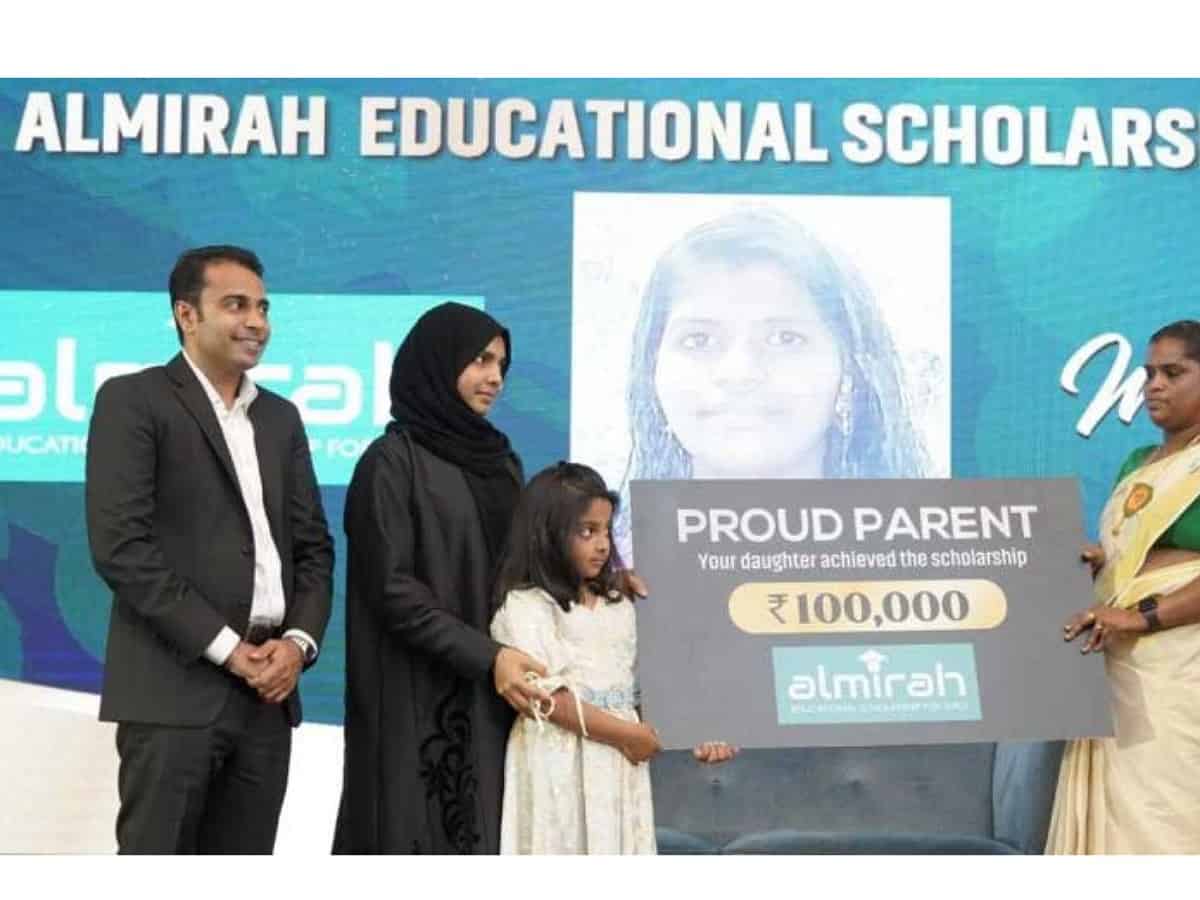 Abu Dhabi: On the ocassion of International Women's Day on March 8, 25 United Arab Emirates (UAE) based Indian expatriates received educational scholarships worth Rs 1 lakh for their daughters at an event in Dubai.
Parents have received the 'Almirah' scholarship, which was initiated by Haseena Nishad, a leading female entrepreneur in the UAE from Kerala.
The 'Almirah Scholarship for Girls,' launched in January 2023, is for girls who are good at learning.
The 25 girls who appear for higher secondary public examinations in India have been awarded scholarships of Rs 100,000 (about Dirhams 5,000) each.
As per a report by Gulf News, the girls were selected from thousands of applicants based on their Grade 11 marks and the financial status of their parents, who worked in the United Arab Emirates (UAE).
Haseena Nishad took to Instagram and wrote, "In everything we do, we believe in spreading goodness and positivity by recognizing and helping those in need. Our flagship scholarship program – Almirah Educational Scholarship, named after our daughter – was awarded to 25 of the most deserving girl children for excellence in education."
"We thank all the parents of the winners, who came to the event from ll over the UAE. May your daughters continue to make you proud every day!," she added.
Who is Haseena Nishad?
Haseena Nishad hails from a community in rural Kerala and moved to UAE post her marriage in 2008 to Nishad Hussain.
Haseena had not considered employment for the longest time but things changed once her children started their schooling. In 2014, Haseena joined her husband in running the business of World Star Holdings which diversified sectors in manpower, contracting, facilities management, and real estate.
Subscribe us on