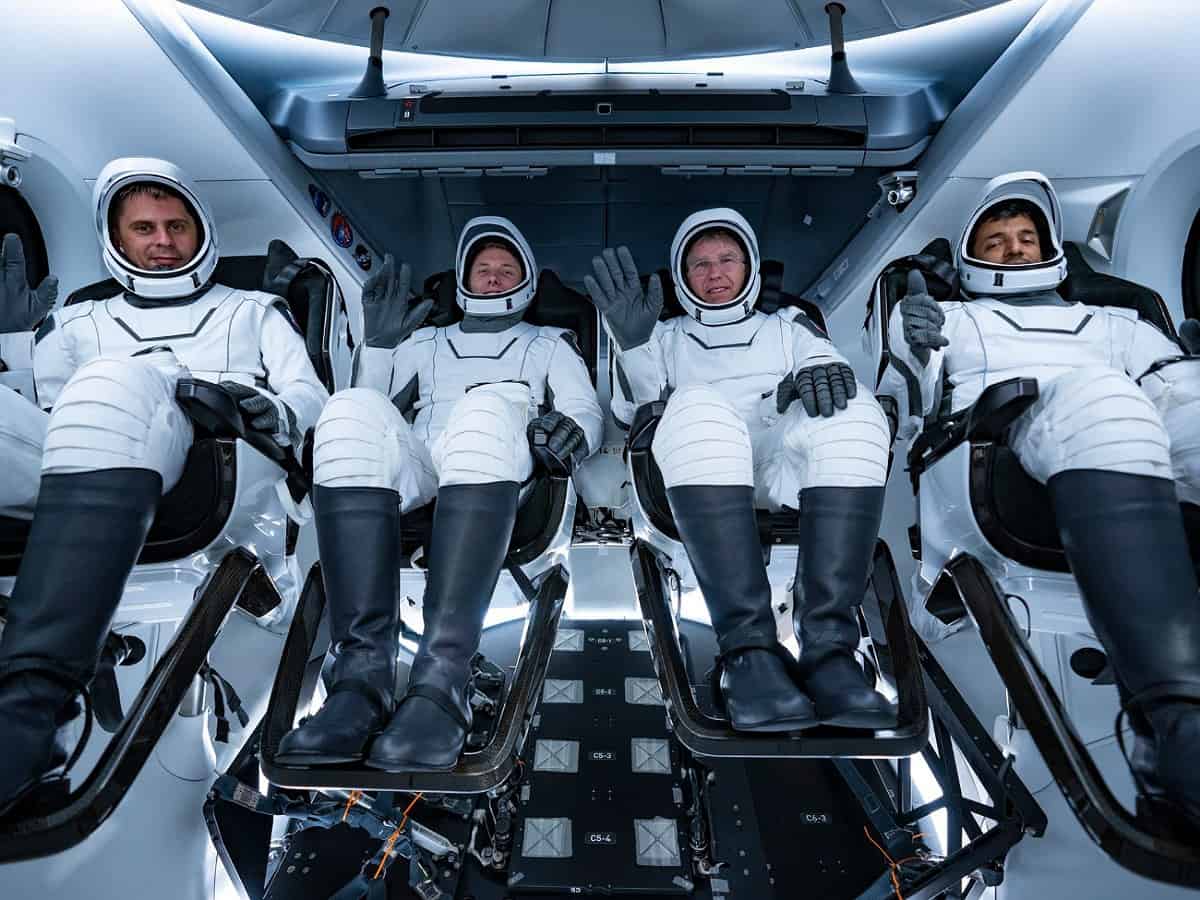 United Arab Emirates astronaut Sultan Al Neyadi and three crewmates completed a rehearsal of launch day activities at Nasa's Kennedy Space Center in Florida on February 24.
The Mohammed bin Rashid Space Center  (MBRSC) posted on Twitter photos of Al Neyadi with astronauts Stephen Bowen, Warren Hoburg, and Andrei Fedyaev wearing SpaceX spacesuits inside the space capsule.
"Astronaut Sultan Al Neyadi and his Crew-6 colleagues completed a full rehearsal for the launch day," MBRSC tweeted.
SpaceX announced that it has also completed a static test firing of the Falcon 9 rocket as well as dry rehearsals for Crew-6 members is completed.
A static fire test is a vehicle ground test to check the entire preflight test process and detect any potential issues. Having finished rehearsal in their spacesuits in the spacecraft now perpendicular to the rocket, the four-man crew including Al Neyadi looked happy and ready for take off.
Crew-6 will spend six months conducting 250 research experiments, of which Al Neyadi will conduct at least 20 personally, in addition to performing other tasks and maintenance work at the Orbital Science Laboratory.
The lift-off of SpaceX Falcon 9 will take place from Kennedy's Launch Complex 39A on February 27 at 10:45 am UAE local time.
Subscribe us on