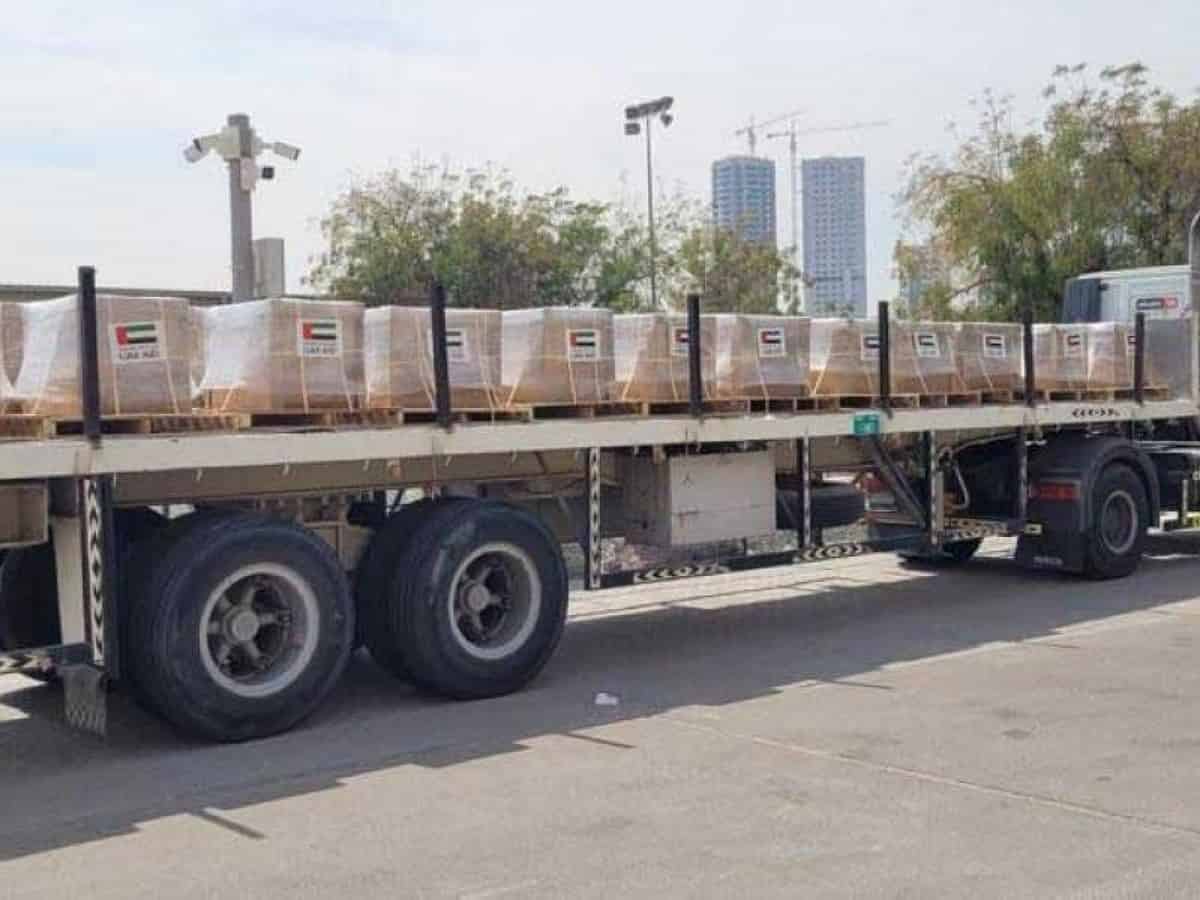 Abu Dhabi: The United Arab Emirates (UAE) announced on Friday the dispatch of digital equipment worth 20 million Dirhams (Rs 44,63,50,200) to support the operating stations of the damaged telephone networks in the earthquake areas in Turkey, the Emirates News Agency (WAM) reported.
Etisalat by e& technology and investment group had sent communications equipment as a humanitarian initiative to the telecommunications sector in Turkey to contribute to rebuilding the sector's infrastructure in the earthquake-affected areas.
The move comes as an extension of the UAE campaigns aimed at supporting relief efforts in the earthquake areas in Turkey and Syria.
The equipment includes— more than 4,000 radio and digital units to restart the affected mobile network stations, which supports the infrastructure of the telecommunications sector in Turkey and helps restore services affected by this crisis.
Etisalat group announced, in February 2023, that it provided free calls from its network in the Emirates to both Syria and Turkey as part of its humanitarian response in the face of the effects of the earthquake disaster.
On Thursday, March 9, the UAE Ministry of Defense announced that it had flown 209 cargo planes, carrying 5,848 tons of relief aid, as part of "Operation Gallant Knight 2", and provided treatment to about 4,000 cases in its field hospital in Gaziantep, southern Turkey.
On February 6, a double earthquake hit southern Turkey and northern Syria, the first measuring 7.7 degrees and the second 7.6 degrees, followed by thousands of violent aftershocks, killing tens of thousands, mostly in southern Turkey, in addition to massive destruction.
Since the earthquake occurred, Arab countries and peoples, especially the Arab Gulf states, rushed to provide support and relief to those affected.
Subscribe us on