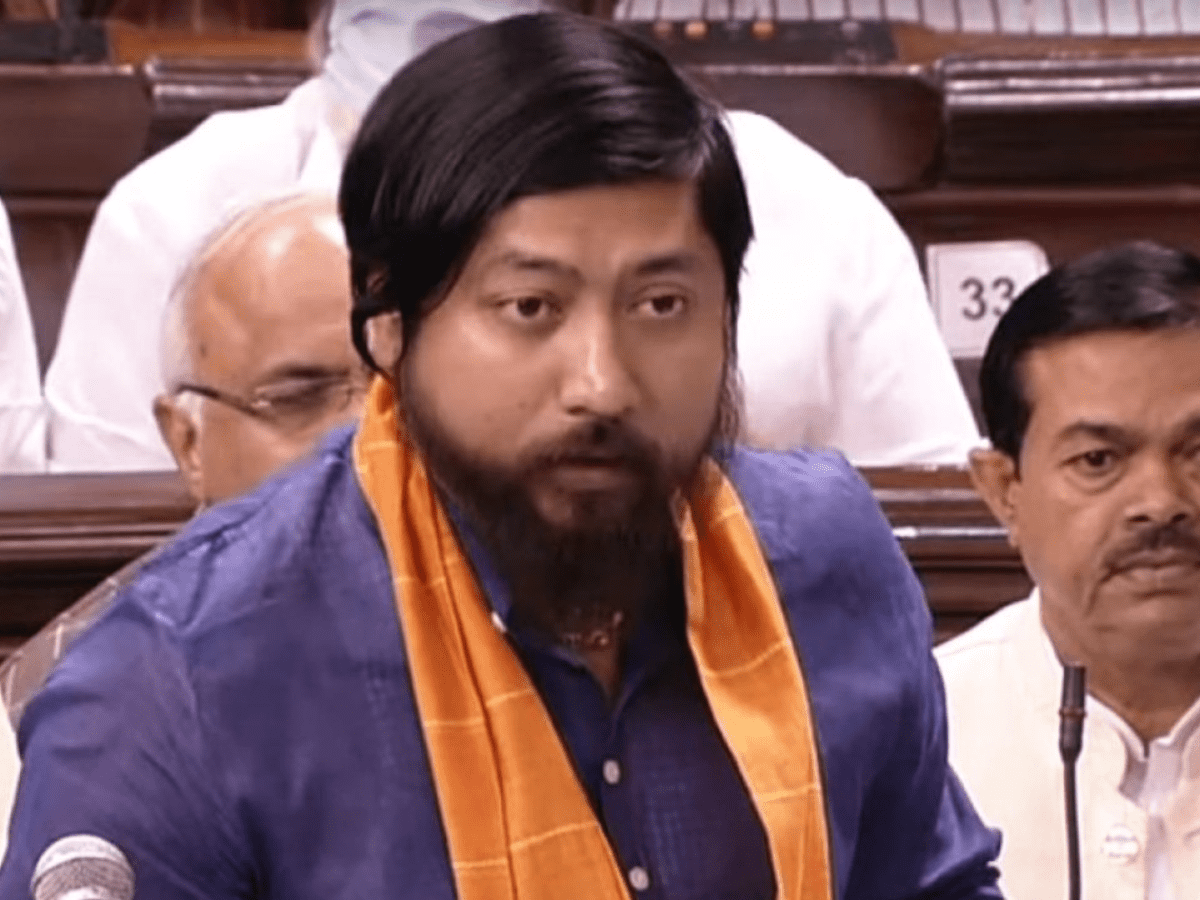 Kolkata: Union Minister of State for Home Nisith Pramanik on Tuesday surrendered at a court in West Bengal's Alipurduar district in connection with his alleged involvement in a burglary case in two jewellery shops in Alipurduar in 2009.
In November last year, the Alipurduar District Third Court issued an arrest warrant against Pramanik, the BJP MP from Cooch Behar, in this connection. Thereafter, Pramanik approached the Calcutta High Court with a bail petition.
After hearing the matter in detail, the Calcutta High Court directed the Union Minister to be physically present at the Alipurduar District Third Court by January 12.
Obeying the high court, Pramanik surrendered at the said district court. He was there at the court for around 45 minutes. From the next hearing in the matter, as per the Calcutta High Court order, he will not have to be physically present at the court and instead be just represented by his counsel.
Coming out of the court, he said the opposition leaders in the state are constantly being framed in false cases by the current state government. "This is a political conspiracy to frame me," he said.
Initially the matter was heard by a court at Barasat in North 24 Parganas district. "However, later the case came before the Alipurduar Judicial Third Court. Again, after Pramanik became an MP in 2019, the case was transferred to the special court for MP/MLAs at Barasat. However, later the case was transferred to the Alipurduar Judicial Third Court following a directive of the Calcutta High Court."
Pramanik had also contested the 2021 West Bengal Assembly elections and got elected from Dinhata assembly constituency in Cooch Behar district. However, as the BJP lost, Pramanik chose to retain his Lok Sabha seat and resigned from the Assembly.
He started his political journey with Trinamool Congress. However, before the 2018 polls for three-tier panchayat system, he disassociated himself from the Trinamool and fielded his followers as independent candidates in 2018, many of whom got elected. Thereafter he joined the BJP and successfully contested the 2019 Lok Sabha elections from Cooch Behar.
Earlier too, he got involved in controversies as in 2021, Congress's then Rajya Sabha member, Ripun Bora wrote a letter to Prime Minister, Narendra Modi alleging that Pramanik is a Bangladeshi and his nationality should be investigated. The BJP, however, dismissed these allegations as baseless.
Subscribe us on