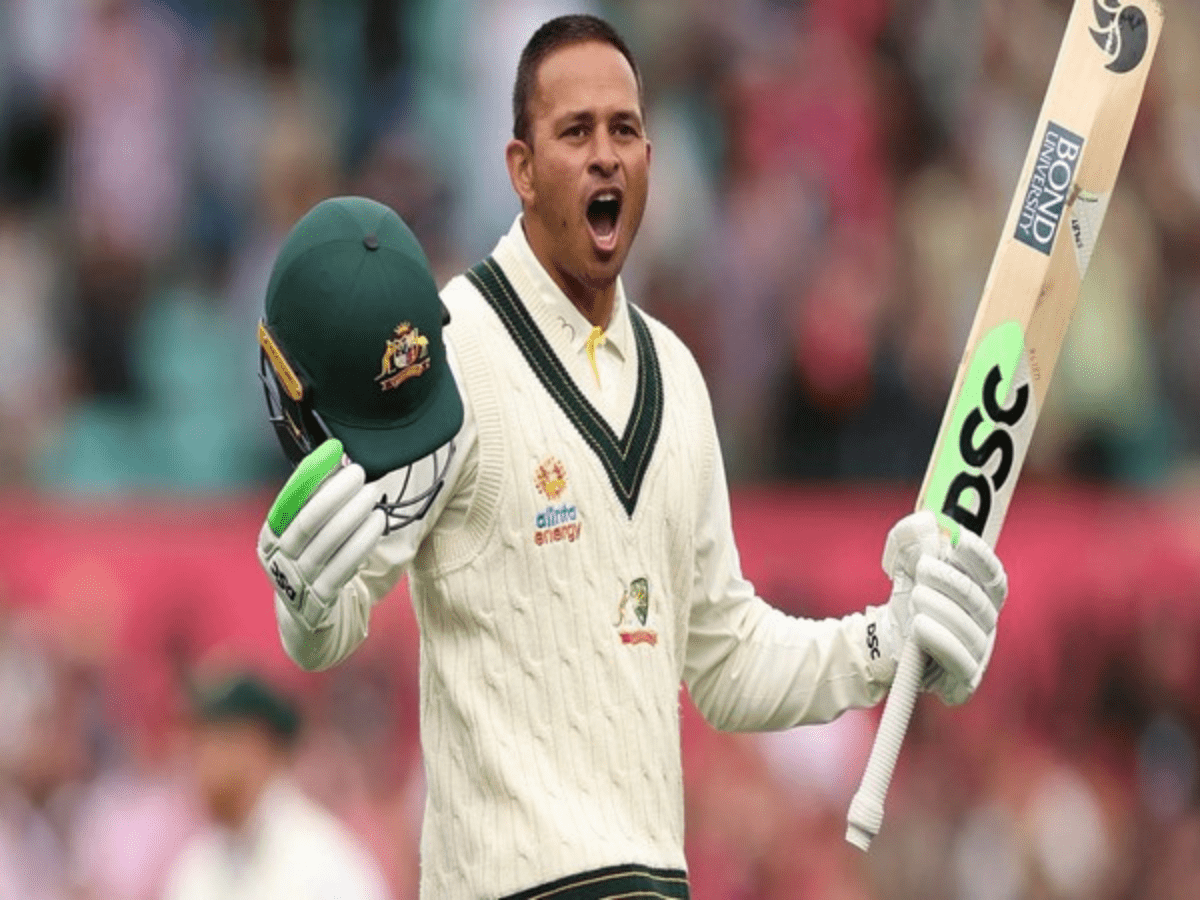 Sydney: Australia batter Usman Khawaja was able to celebrate a century at the Sydney Cricket Ground (SCG) for the third time in three Test innings, and while he believes Australia will let him continue to bat on day four against South Africa saying it would be a "pretty harsh" call if he was deprived of the chance to slam a maiden double century.
Day three had to be abandoned without play due to persistent showers, leaving Khawaja unbeaten at 195 runs in 368 deliveries. On Day three, the 36-year-old posted his best score of 174 and appeared unfazed by South Africa's pace trio.
Khawaja reckoned Cummins would not declare straight away on the fourth day of the third Test.
"I think it'd be pretty harsh if he bowled straight away. I don't think that's going to happen. He's been making a few jokes, just walking around [and saying, 'I've let Deano know that we want to go out and have a bowl straight away'. He's been in the changing room taking the mickey out of me.
We could go out there and get a few more runs really quickly or we could declare pretty much straight away. I'm not the captain. I don't make those decisions. A result is very unlikely, let's be honest, but it's still possible," cricket.com.au quoted Khawaja as saying.
After opting to bat at the SCG, Australia is currently 475-4. While David Warner went to the pavilion early, Khawaja worked tirelessly with Marnus Labuschagne, Steve Smith, and Travis Head to give Australia the upper hand against Proteas.
Khawaja had contributed consistently for Queensland in the Sheffield Shield and then against the West Indies, but he had yet to convert one of his five half-centuries into something more substantial. Despite this, he finished 2022 with over 1000 Test runs and has now cashed in at the start of the new year.
"I've played some really good cricket this year and haven't cracked a hundred. Got three 50s in the Shield in consecutive games then got a couple of 50s at the start of the Test tour.
Then a diabolical wicket at the Gabba and we won which was fine, [and] missed out last game. More of a personalbattle when I got to fifty, continuing the process and see how long I can continue for. To get that reward was a nice feeling, I feel like I'm doing all the right things," Khawaja said.
Subscribe us on