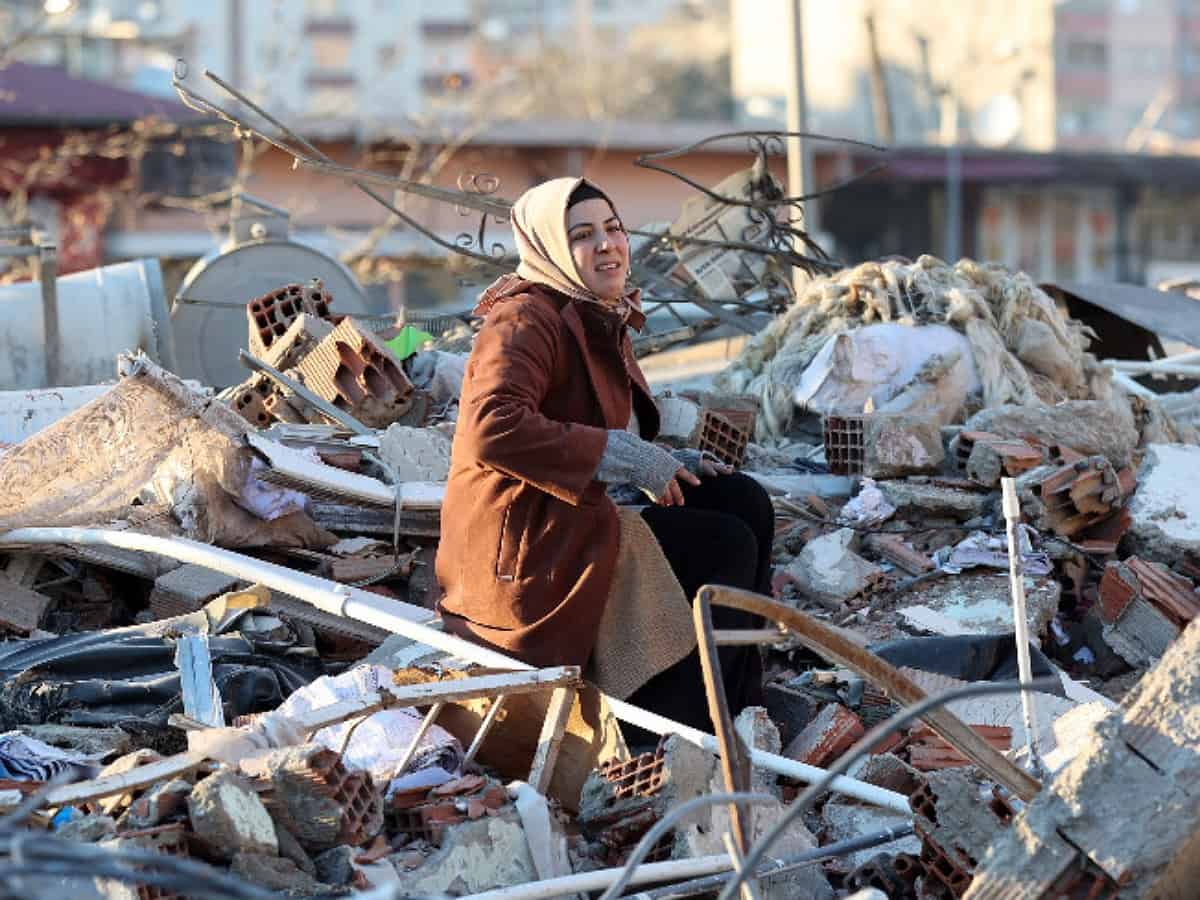 As the death toll in earthquakes hit Turkiye and Syria rose to about 17,100 as of Thursday evening, citizens in Hyderabad are actively looking for ways to help affected people in both regions.
For Turkiye
The Turkish consulate in Hyderabad has released a list of essential items that citizens can donate. They are listed below:
Winter clothes-
Coats and Jackets
Raincoats
Winter shoes and boots
Gloves
Socks
Underwear
Other items-
Tent
Mattress
Mattress (for tents)
Blankets
Sleeping bags
Heater
LGP-tank catalytic heater
LPG cylinder
Flask
Torch
Powerbank
Diesel generator
FOOD (DURABLE FOOD ITEMS – CANNED FOOD ITEMS)
BABY FOOD
BABY DIAPER
SANITARY AND HYGIENE PRODUCTS
MENSTRUAL PAD
It should be noted that the items should be unused, in good condition, and suitable for winter. It is also advised that the items should be packed in decent and uniform packages along with the list of articles to avoid damage during transit.
The essential items can be donated to the Turkish consulate located in Jubilee Hills directly, from 11 am- 4 pm. They can also be donated to donation centers verified by Siasat.com. They are listed below:
Fatima old age home, Falaknuma railway station road. Ph: +91 7660954936, +91 8712894170
18-1-436/4/3/12nd Floor, 201, Chandrayangutta, Hyderabad, 500005, Adnan Syed, Ph: +91 70757 53582
Madina education centre, opp public gardens, Nampally, Ph: 9490603996 – Mahmood
Once more donation centers are verified, the story will be updated accordingly. The collected items will be transported to Turkiye on Sunday (Feb 12), so donors are requested to send their donations by Saturday(Feb 11).
Jameel Ahmed, a volunteer who is helping out with the initiative told Siasat.com, "Türkiye is witnessing the disaster of the century. The earthquake has affected the lives of nearly 10 million people." He added that it is our human responsibility to extend our support to our Turkish brothers and sisters.
"With thousands of people displaced in unlike circumstances, we are doing our best to support them through the Consulate General of the Republic of Türkiye in Hyderabad," he stated. Jameel Ahmed completed his education in Turkiye and stayed there for seven years.
Syria
Even though Syria has also been badly affected by the disaster, it is very difficult for the citizens of Hyderabad to do anything directly because of various complications. However, interested donors can donate to foreign NGOs based in UK and America.
Subscribe us on