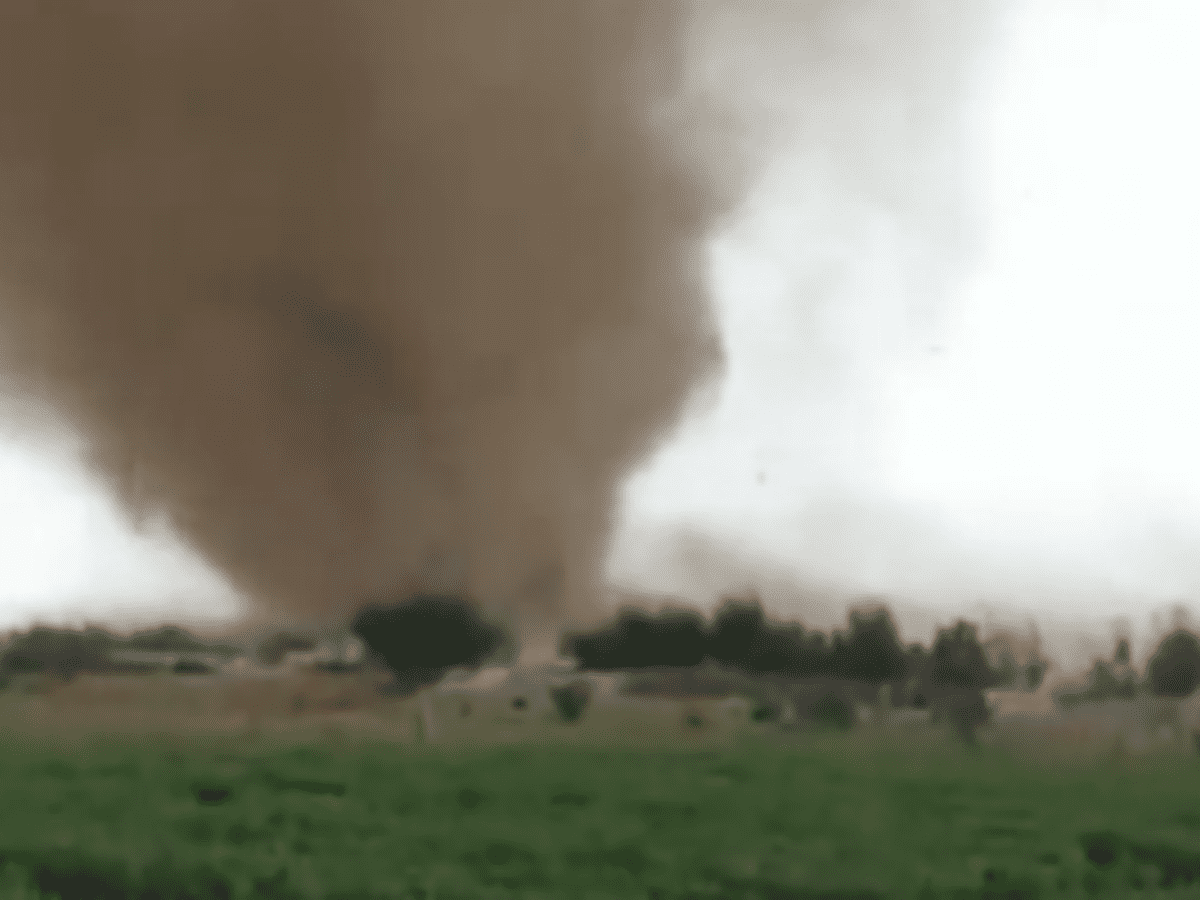 Riyadh: In a rare phenomenon, a massive sand tornado struck the desert of the Saudi city of Taif, which alarmed the Saudis.
A video of the tornado was shared on social media platforms on Monday, showing the sheer force of the storm as it tore through a field.
The footage also showed the moment the hurricane swallowed all the stones and rocks in its path, which sparked a state of fear.
Video clip also showed the devastation left behind by the tornado – from uprooted trees to smashed vehicles and piles of debris.
The spokesman for the National Center of Meteorology, Hussein Al-Qahtani, said, "The observed weather phenomenon in Taif Governorate is classified as a tornado and does not recur permanently."
He explained in tweet that "their occurrence is often associated with severe thunderstorms, and they occur in a narrow range and for a limited period of time," noting that "the center has monitored the recurrence of this situation during the past years."
On Sunday, the Kingdom's National Meteorological Center warned of thunderstorms of varying intensity that are expected to affect most parts of Saudi Arabia in the coming week.
According to the warning, heavy rain and lightning accompanied by a sandstorm with winds of more than 50 km/h, hail and flash floods are expected to affect the provinces of the kingdom this week.
What is tornado?
A tornado is a violent air storm characterized by a rotating cone cloud, a condensing funnel, and a cloud of rotating dust around it.
Subscribe us on