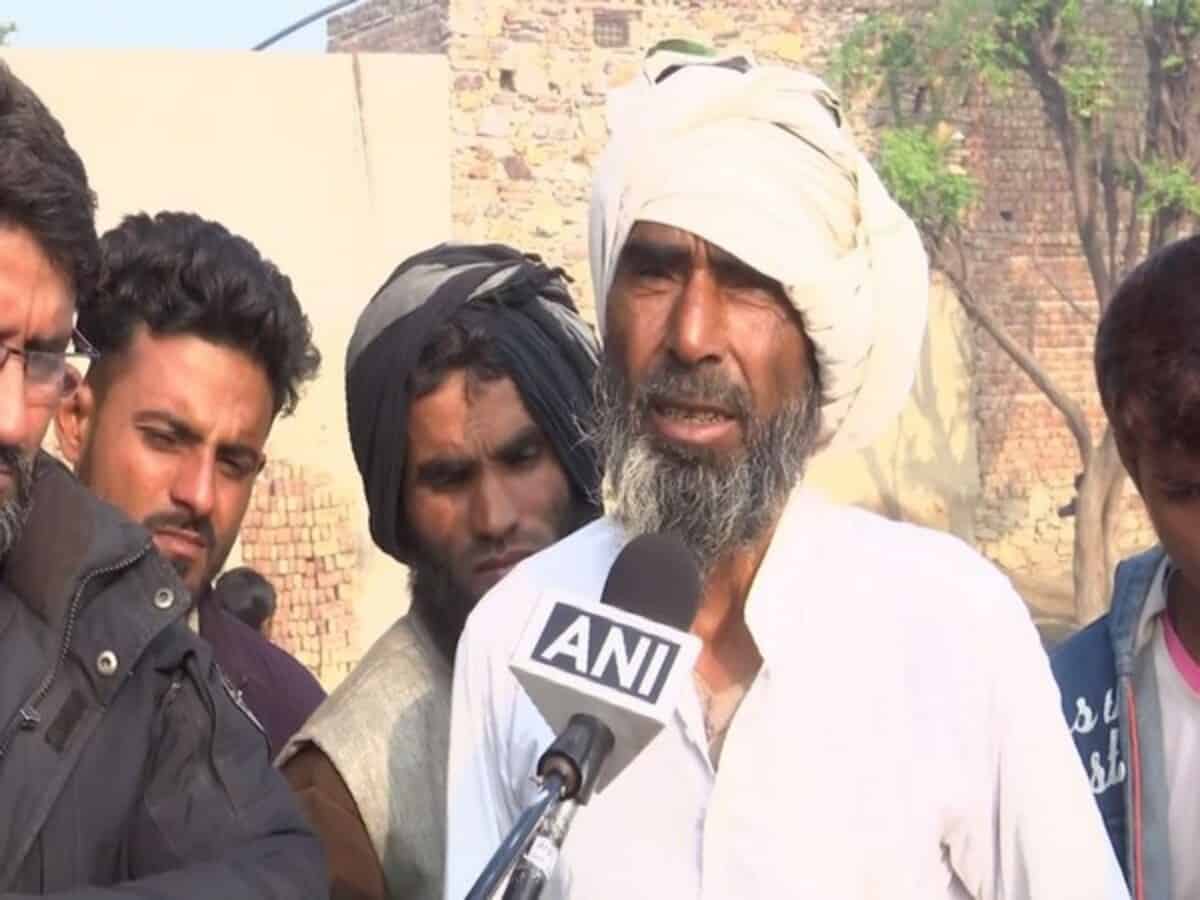 Bharatpur: Relative of Junaid, one of the two men who were allegedly abducted and charred to death in Haryana, on Saturday reacted to the Rajasthan Police's "cow smuggler" claims.
Earlier, IG, Bharatpur Range has said that Junaid has five cases pertaining to cow smuggling against him, to which Junaid's cousin Ismail said, "If he [Jumail] was a cow smuggler then why police didn't arrest him?"
"When there were cases on Junaid, then why was he not caught earlier? Now when he is dead, they are saying that there was a case [of cow smuggling]. He was residing here but the police never came," Junaid's cousin said.
"These people are only hooligans, who do such work. They have just worn the cloak of cow vigilantes, but they do hooliganism because this is their only business," he added.
Earlier on Thursday, two skeletons were found inside a charred SUV in the Loharu area of the Bhiwani district.
Later investigations, revealed that the skeletons were of two Muslim men– Junaid and Nasir– from Rajasthan's Bharatpur, who were allegedly abducted.
Rajasthan Police have made one arrest in the case.
The police said that the accused was arrested on Friday after his involvement in the crime was found.
"Several teams were formed to nab the people named in the FIR. A person named Rinku Saini was caught and interrogated. He has been arrested after his involvement in the incident was found. We'll seek his police remand to gather more information," IG, Bharatpur Range said.
Reacting to the development, Junaid's cousin thanked Rajasthan Police for the first arrest in the case.
He also said that the government has promised Rs 15 lakh, a government job and a speedy arrest in the case along with strict action against the accused persons
Asked about the deceased family members, he said that Junaid is survived by his wife, brother, sister-in-law, and six children.
"His brother is unemployed and has six children, Junaid was the sole breadwinner for them too," he added.
Rajasthan Chief Minister Ashok Gehlot on Friday condemned the incident and assured strict action against the perpetrators.
Rajasthan Police on Friday said special teams had been formed to arrest suspects based on an FIR filed by a family in Rajasthan alleging that the deceased had been kidnapped from the state's Bharatpur district.
Further investigation into the matter is underway.
Subscribe us on