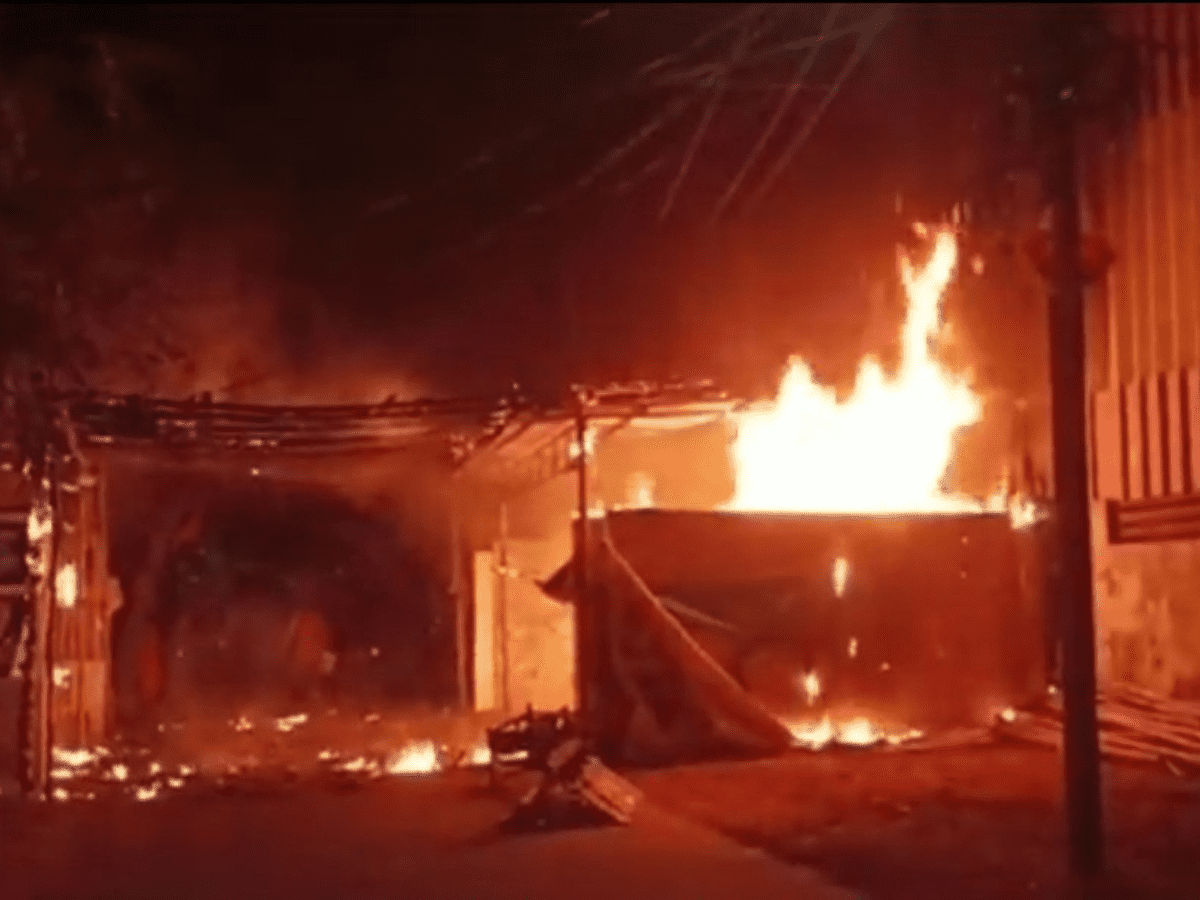 Amaravati: Unidentified people set afire the office of Republic Party of India's Andhra Pradesh unit president Borugadda Anil in Guntur in the early hours of Tuesday.
The miscreants poured petrol and torched Anil's office around 1.30 a.m. The office was completely gutted in the fire.
Anil blamed Nellore rural MLA Kotamreddy Sridhar Reddy, who had recently raised a banner of revolt against ruling YSR Congress Party (YSRCP).
A video clip of Anil, threatening Sridhar Reddy over phone for criticizing YSRCP leaders, had gone viral on social media last week.
Anil had threatened the MLA that he and his brother Giridhar Reddy would be chained to a vehicle and dragged through the town if he continued to criticize Chief Minister Y.S. Jagan Mohan Reddy, government advisor Sajjala Ramakrishna Reddy and others.
Anil alleged that Sridhar Reddy, his brother and some leaders of Telugu Desam Party (TDP) in Guntur were behind setting fire to his office. He also named a few individuals suspected to be involved.
He demanded that the chief minister order a probe into the incident and provide security to him and his family.
Last week, Nellore rural MLA Sridhar Reddy raised a banner of revolt against his own party saying his phones were being tapped.
He said he was also receiving threatening phone calls, but the government withdrew his security.
On February 4, an audio tape of a phone call between Sridhar Reddy and one Borugadda Anil went viral on social media. In the audio, Anil warns the MLA to be careful in his public speeches regarding the YSRCP chief. Anil is heard threatening the MLA that he (Sridhar Reddy) and his brother would be chained to a vehicle and dragged through the streets of Nellore if they continue to criticise the chief minister and YSRCP party leaders.
Subscribe us on