In the year 1994, a decision made by Mohammed Azharuddin who was then the captain of the Indian team, not only won the match for India but affected the future of Indian cricket for many years to come. That crucial verdict was to allow Sachin Tendulkar to open the innings against New Zealand in an ODI at Auckland. The decision allowed Sachin to emerge as a hammerhead for the Indian team. As a result, both Sachin and India benefited from Azhar's verdict.
Sachin made his ODI debut in 1989 but was finding it difficult to get into the groove in the limited overs format. On most occasions, by the time he walked into the pitch at number five or six, India was already under pressure. Sachin was thus given a scenario – perform or perish was the situation that he frequently faced.
Playing It My Way
In his autobiography Playing It My Way, Sachin has described the circumstances that opened the road to his success.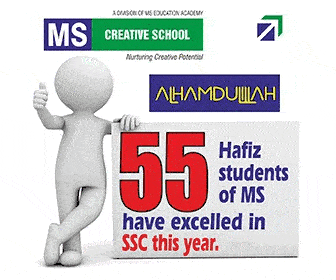 When the Indian team was touring New Zealand in 1994 Sachin began to get the feeling that he could succeed better if he was allowed to open the innings without a Damocles sword hanging over his head. In the second ODI, when the regular opener Navjot Sidhu was not fit to play, 20-year-old Sachin approached captain Azharuddin and manager Ajit Wadekar with a request to be allowed to open the innings.
The skipper had to make a quick and very important decision. After some fast thinking, Azhar decided to concede to Sachin's request. The captain said later that the same idea had been in his mind for some time. He had faith in Sachin's attacking ability and he decided that if Sachin went in to bat while fielding restrictions were in place, he could make mincemeat out of the Black Caps.
Sachin opens innings
It turned out exactly as Azhar had expected. Sachin Tendulkar opened the innings with Ajay Jadeja. The Indian captain's inspiring words were ringing in Sachin's ears. "Go out there and hammer the bowling. You have got your chance. Tear them to shreds." And Sachin did so with an awesome display of fireworks.
In 49 balls he hammered 82 runs with 15 boundaries at a strike rate of 167.34. The New Zealand bowlers Danny Morrison, Chris Pringle, Gavin Larsen and Chris Harris were mowed down by the Indian juggernaut. Although some wickets fell at the other end, Sachin continued his onslaught.
The target was not a big one. Only 143 runs were required for a win and India achieved it in a mere 23.2 overs.
That match gave Sachin the confidence that he badly needed at that time. His ODI career took off like a rocket from there. Later that year, in the World Series in Sri Lanka, Sachin scored his first century in ODI matches when he rattled off 110 against Australia, again while batting in the openers slot. This time the bowlers who suffered were Craig McDermott, Glenn McGrath and Shane Warne.
Thereby Sachin's first ODI hundred came after 78 matches and about five years of struggle. He made his ODI debut in 1989 and his first century came in 1994. But Azhar's decision to pin his faith on Sachin as the opener opened the floodgates. Thereafter Sachin scored three centuries in 1994 alone and eventually ended up with a treasure chest of 49 centuries in ODI matches. Totally, he hammered a century of centuries in Test plus ODI matches. It may not have happened if the Indian captain Azharuddin had lacked foresight and refused Sachin's request that day.
Subscribe us on