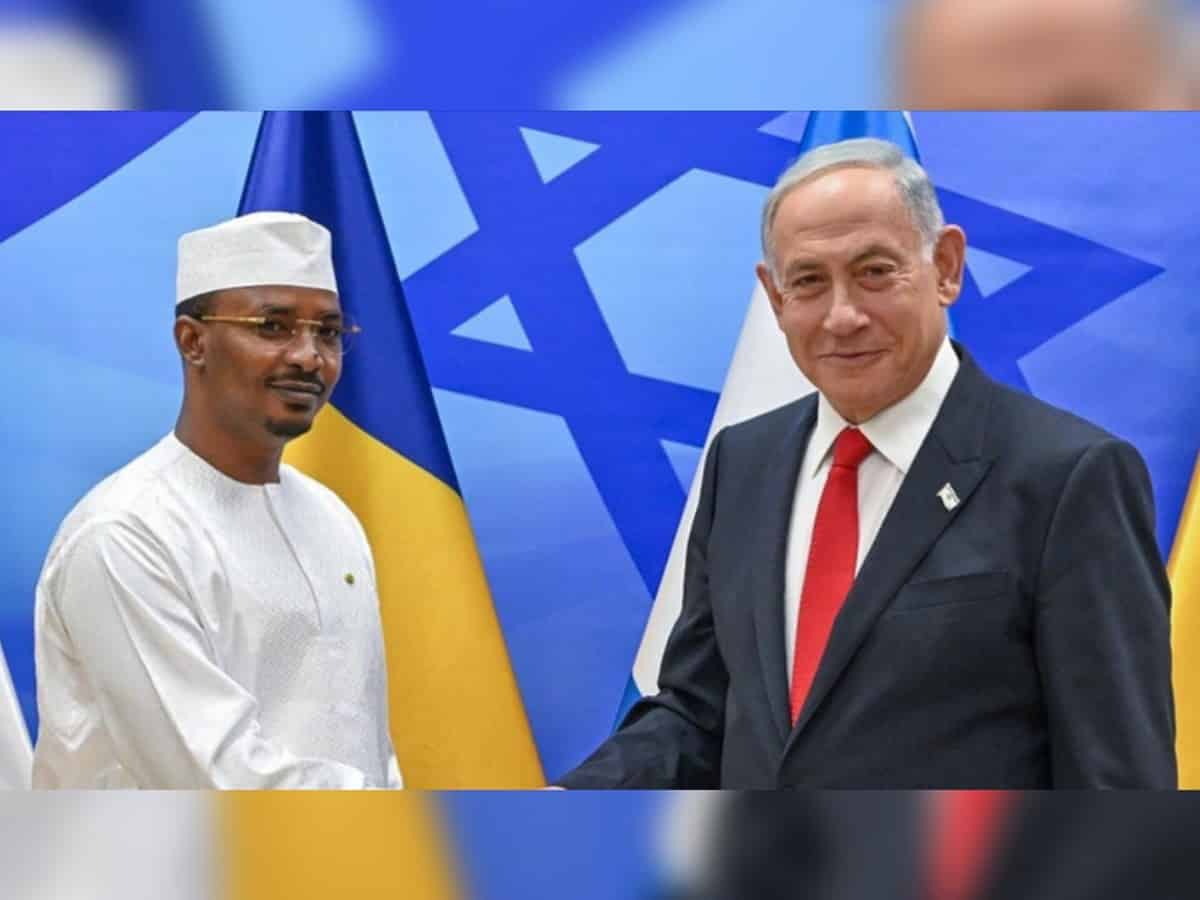 The Republic of Chad on Thursday opened an embassy in the city of Ramat Gan near Israeli Tel Aviv, after the resumption of relations between the two countries in 2018, and Chad severed its relations with Israel in 1972.
Israeli Prime Minister Benjamin Netanyahu and Chad President Mahamat Deby on Thursday inaugurated the embassy.
Israeli Prime Minister Benjamin Netanyahu took to Twitter and wrote, "Today, the Chadian embassy in Israel opened with Chadian President Mahamat Deby ," considering that it was "a historic moment that matured after years of contacts."
"Together we will take our relations to new heights," Netanyahu added.
President of Chad Mahamat Deby arrived in Israel on Wednesday, February 1, and met with Netanyahu, Israeli President Isaac Herzog, and the head of the Mossad, David Barnea.
This is Deby's first visit to Israel, knowing that he took over the reins of power after the death of his father, Idriss Deby in 2021.
Social media users circulated a video clip of Mahamat Deby entering Al-Aqsa Mosque, guarded by Israeli forces.
Israel and Chad resumed relations in 2018, following the visit of then-Chadian President Idriss Deby to Jerusalem.
In 1972, the Muslim-majority African country downgraded ties to protest Israel's occupation of Palestinian land in the 1967 war.
After Netanyahu returned to power in December 2022, he pledged to expand the circle of Arab or Islamic countries that recognize Israel.
Subscribe us on