The eagerly awaited ICC World Cup will begin next month. Soon more than a billion Indian hearts will beat as one. All eyes will be riveted on the cricket extravaganza and all voices will chant only one mantra – India, India, Come on India! Inside the stadiums the atmosphere at such times is electrifying. It ignites an unbridled desire for victory in every soul.
In a country where cricket is a religion, whenever the World Cup is on, everyone forgets his status and profession. All citizens, rich or poor, drop everything else and worship at the altar of the game that was born in Britain but made the Indian subcontinent its second home.
The event promises to be a fascinating spectacle filled with intense moments, epic battles and displays of outstanding skill. Exciting players such as Virat Kohli, Babar Azam, Siraj, Shaheen Afridi and the cream of world cricket will be seen in action.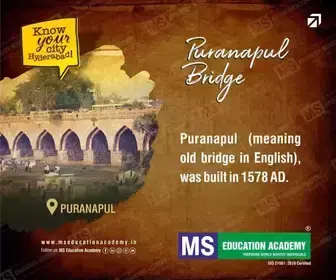 Who will win?
But who will win the coveted trophy? This time around almost all voices that of the experts as well as the laymen, say that India is the front runner. Chances are high that India will lift the cup one more time. Sir Viv Richards is one of the foremost supporter of India.
"I made my debut in India and I have a lot of sentimental reasons to support it. So India is my favourite. They have massive home crowd support and that helps a lot to fire up any team," said the former batting legend.
Former England captain Eoin Morgan also feels that India will win. "Boasting a strong batting lineup, a formidable pace attack, and a wealth of all-round talent, India are a force to be reckoned with," said Morgan.
Sehwag picks his semi-finalists
Virender Sehwag predicted that India, England, Australia and Pakistan will enter the semi finals. "Apart from India, Australia and England will surely be among the topmost teams. They play an unconventional brand of cricket which is a must in the modern times. Moreover, both England and Australia play well in the Indian subcontinent," he explained.
Former player Suresh Raina was optimistic about India's chances. Raina, a member of the team that won the 2011 World Cup was upbeat about India because of India's fantastic squad depth, balanced combination, and extensive experience in high-pressure situations. These were the key factors behind his prediction.
Like the others, Raina too has a high opinion of England. Their aggressive game and ability to adapt to different conditions make them a formidable opponent, according to Raina. His third pick was Australia which is a team known for its fighting spirit. Then came Pakistan and Sri Lanka in Raina's list.
Victory will boost confidence
So the lay fans as well as the experts are backing India to the hilt. But what will happen if India tastes victory? It is well known that a sports triumph of this magnitude creates a strong national bonding. The country's confidence gets a boost. Victory in one field leads to victory in other fields. Among other things, the economy too gets a boost.
Many years ago Captain K.F. Pestonjee, owner of Cherma's, the famous garments shop of the twin cities, told this correspondent that whenever India wins a cricket tournament, his sales go sky high. Because people are elated. They are in a celebratory mood and they are willing to spend their money. So this time may there be celebrations again. May we see a great victory. Chak De India! Let's rock!