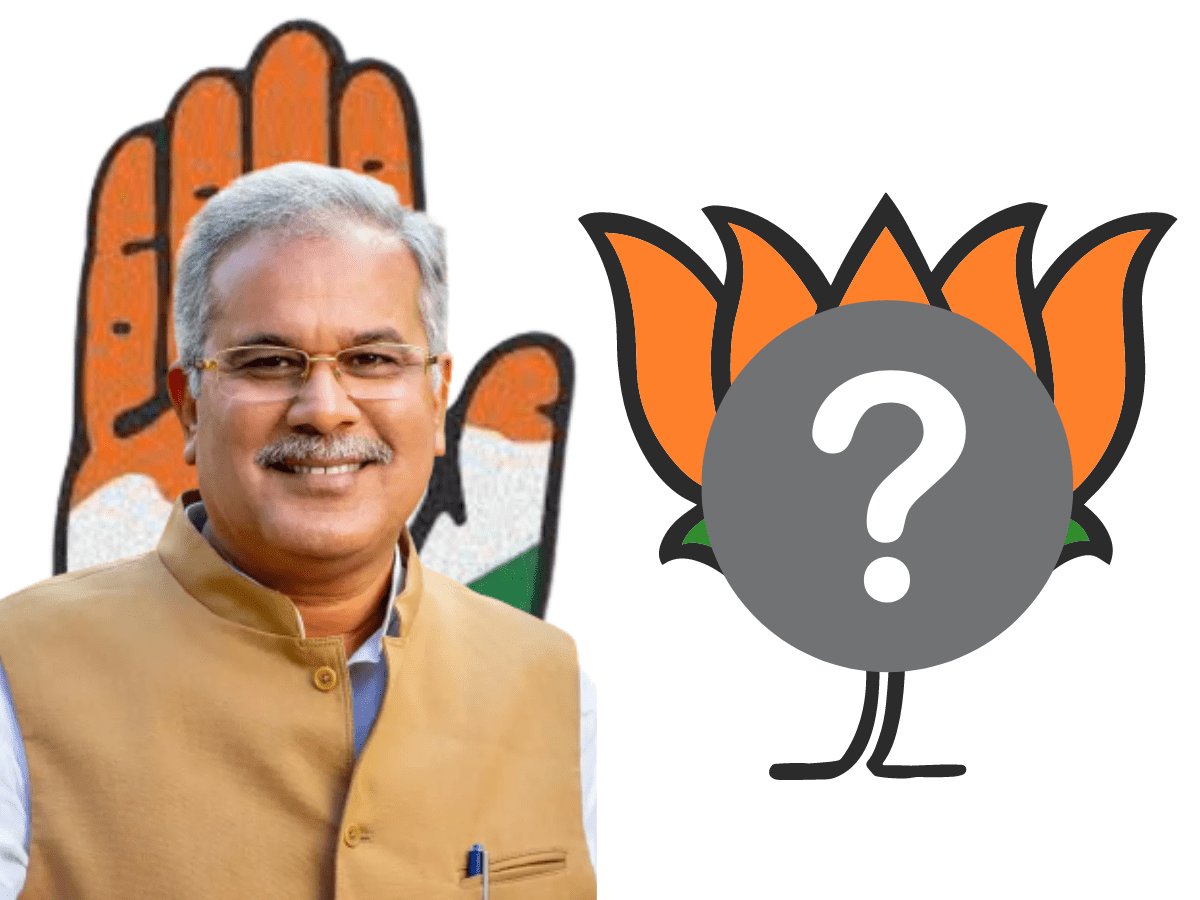 Raipur: As the state gears up for assembly elections, BJP happens to be in a difficult situation to put forth its Chief Ministerial face. The party appears to be the weakest in Chhattisgarh.
The state was ruled by BJP for a decade and a half, but in the last election, the party was completely wiped out. Now BJP is working up all strategies to return to power. While major changes have been introduced in the organisation, the system is being strengthened at the grassroots as well. Additionally, there is also an eye on the internal tussle of the Congress.
The BJP has failed to build a movement against the ruling Congress in Chhattisgarh, which was once the hallmark of the BJP. At the district level, there is are protests and agitations, but that is absent at the state level where the party is not able to succeed in creating a campaign, which in turn could create an atmosphere against the Congress in general public's mind.
Chief Minister Bhupesh Baghel is not only announcing schemes for every section, but is also implementing them. After coming to power, Congress has taken steps towards strengthening its position by announcing farm loan waiver, campaigning to strengthen the rural economy and now assuring unemployment allowance in the election year.
The biggest challenge for the BJP in the state is to come up with a representation. Although the BJP government in the state has been under the leadership of Dr Raman Singh for a decade and a half, the picture of who will be the next Chief Minister is still unclear.
It is not clear whether the BJP will make a tribal or a non-tribal the CM. On the other hand, the Congress has already played the backward class card through Bhupesh Baghel, and is leaving no stone unturned to woo the Scheduled Tribes as well.
Political analysts believe that the path to power is not easy for BJP in Chhattisgarh because the organisation is not strong enough to challenge the Congress and the Bhupesh Baghel government. Besides, there is no clarity on who will be the next Chief Minister from BJP. Consequently, veteran leaders of the party are not seen active on the ground. On the other hand, the Congress is doing everything to build inroads and win the hearts of public.
Congress holds 71 of the state's 90 assembly seats, while the BJP has 14 MLAs. Apart from this, Chhattisgarh Congress has three and Bahujan Samaj Party has two MLAs. Not only this, Congress is in control of all the 14 urban bodies of the state.
Subscribe us on