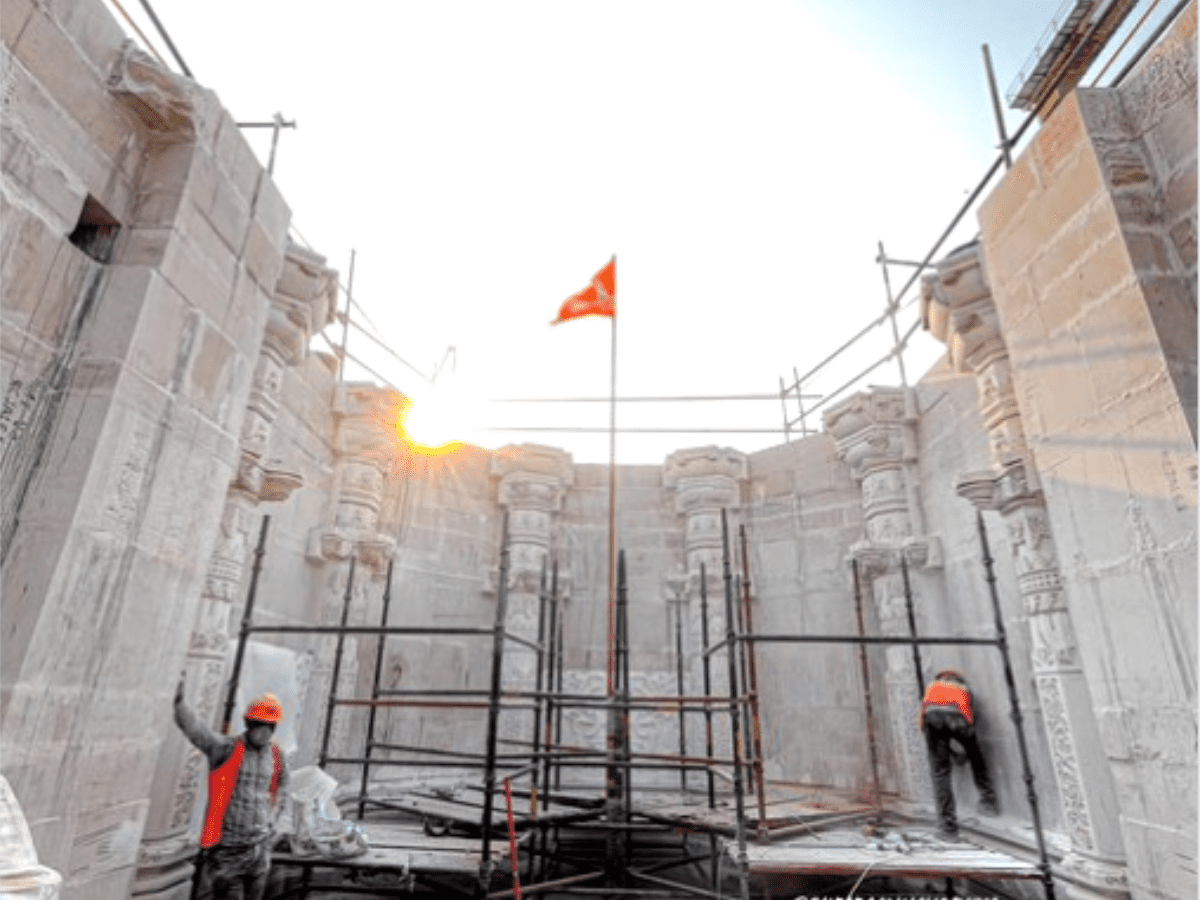 Ayodhya: The construction of the Ram temple here is likely to be completed months before the deadline, an office bearer of the Sriram Janambhoomi Teerth Kshetra Trust said on Friday.
"We are confident that the temple will be completed three months before the due date. So we have advanced the deadline from December 2023 to September 2023. Now, the temple will get it's final shape in September," in-charge of trust's office at Ram Janambhoomi Prakash Gupta said.
"The sanctum sanctorum of the temple of Lord Rama will be octagonal and the temple is now taking shape. About 75 per cent of the work of the first phase of the temple has been completed. Now, only 167 pillars are left to be installed in the temple. The construction of the roof will also start by May-June," he said.
The new pictures of temple which were made public by the trust on Friday show that all the pillars in the sanctum sanctorum of the temple have been erected. Twenty-four of the 32 stairs to reach the sanctum sanctorum have been built
Trust member Dr Anil Mishra said, "The construction work of the temple is progressing ahead of schedule. Soon the work of laying the beams of the sanctum sanctorum will begin."
"The work of carving about 200 beams of the roof of the Ram temple has been done," he said. PTI COR CDN
Subscribe us on