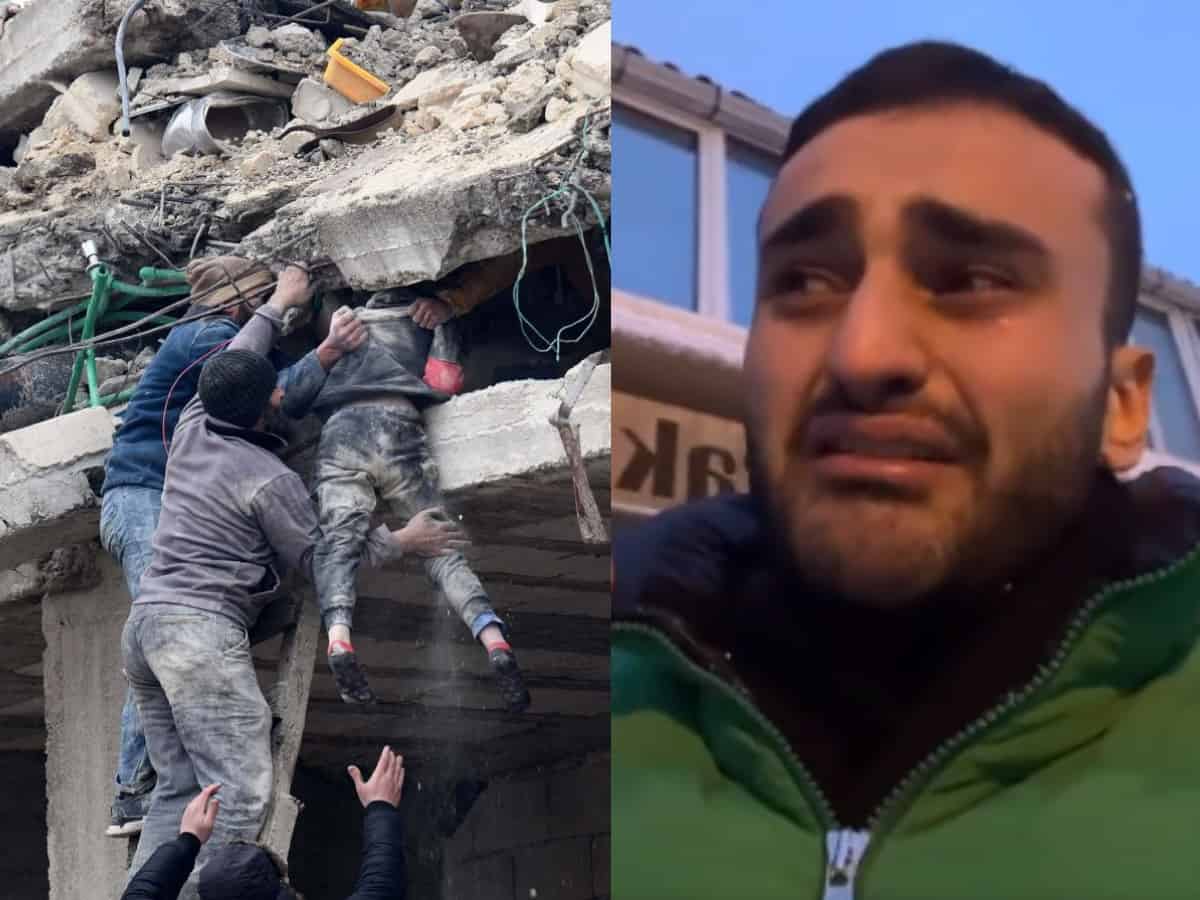 Ankara: Turkish Chef CZN Burak is seen crying inconsolably in a viral video in which he is seen seeking help for the people who got affected by the earthquake in Turkey and Syria. It is reported that around 16,000 people died due to the deadliest quake on Monday.
Burak Özdemir better known as CZN Burak is a Turkish chef and restaurateur. He garnered the limelight because of his distinctive methodology of cooking various Turkish and Syrian delicacies. He shot to fame after videos of him preparing large-sized portions of food in equally large dishes went viral on social media. He is known for preparing the food by only looking into the camera. Burak has a massive fan following of 44.8M on Instagram.
He is currently he is seeking assistance for the victims of Turkey and Syria. He himself visited various places across Turkey and distributed food and supplies to families and communities affected by the tragedy.
In the video which went viral like wildfire, CZN is seen sobbing inconsolably and pleading for assistance to affected people. Fans were devastated after seeing his video and netizens and fans have started reacting to it. People in the comments sections are seen taking pledges to help the victims.
In the video, the chef says, "I'm here to help, to provide some solace to those who have lost everything. My heart breaks for these people, and all I want to do is help."
CZN has shared various videos of the destruction caused by the earthquake. Netizens are praising him for helping people in distress and now also laud his efforts to motivate others to extend their help to the affected people. The celebrity chef and his team might be hopeful that people will step forward to assist in any way they can. Burak's fans hope that Turkey and Syria will recover soon from the damages and pray for the rise of the countries again.
Subscribe us on