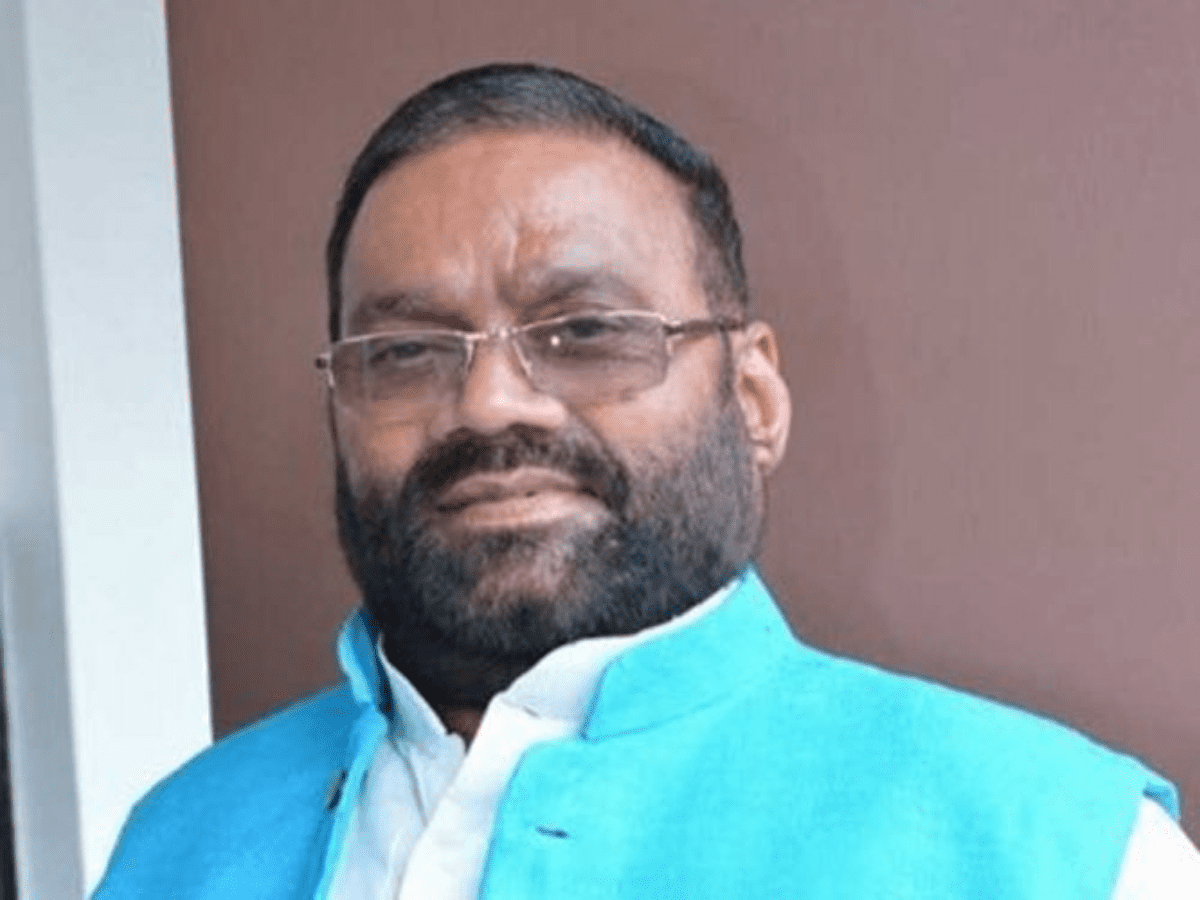 Lucknow: Despite the controversy triggered by Samajwadi Party leader Swami Prasad Maurya, with his comment on Ramcharitmanas, his daughter Sanghamitra Maurya hopes to get the Lok Sabha ticket from the BJP in next year's election.
"I have nothing to do with this debate," she told PTI, in a possible attempt to distance herself from the row after the senior Maurya said in January that portions of the Hindu epic denigrated Dalits and women.
His comments had drawn a sharp reaction from the ruling Bharatiya Janata Party, which Maurya had quit last year to join Akhilesh Yadav's Samajwadi Party.
Sanghamitra Maurya, an MP from Budaun in Uttar Pradesh, had remained with the BJP.
But her initial reaction last month to the Ramcharitmanas row was to defend her father even though the BJP leaders had slammed him for the comments.]
Sanghamitra Maurya had then said there should be a debate on some portions of the Hindu epic.
But now she said the matter should end.
"All things are now clear. Why do you (the media) want to make so much noise over it?
"Now, end this matter. If you wish to speak on any other subject, then you can, I do not want to talk on this matter. I have nothing to do with this debate," Sanghamitra Maurya told PTI.
To a question on contesting the upcoming Lok Sabha elections on a BJP ticket, she said, "I will contest the upcoming Lok Sabha elections from Budaun. I am working continuously there. I will fight the upcoming Lok Sabha election from Budaun on a BJP ticket".
Swami Prasad Maurya, a prominent OBC leader in Uttar Pradesh, had on January 22 alleged that certain verses of Ramcharitmanas a 16th-century poem – "insult" a large section of the society on the basis of caste and demanded that those be "banned".
A cabinet minister in the previous BJP government in the state, he had resigned and joined the SP before the 2022 Uttar Pradesh assembly polls.
Swami Prasad Maurya contested the last state election from Fazilnagar Assembly seat in the Kushinagar district but lost.
He was later sent to legislative council by SP chief Akhilesh Yadav.
FIRs were registered against Swami Prasad Maurya at the Hazratganj and PGI police stations in Lucknow over his controversial comments on the Ramcharitmanas.
Swami Prasad Maurya, who was recently made the general secretary of the SP, had said if there is any insult to a section of society due to certain lines in the Ramcharitmanas on the basis of 'jaati', 'varn' and 'varg', then it is certainly not 'dharma', it is 'adharma'.
He had said that there were certain lines in which names of castes such as 'teli' and 'kumhaar' are mentioned.
Maurya had claimed that the feelings of lakhs of people belonging to these castes have been hurt.
"Similarly, a 'chaupai' (verse) in the holy scripture says women should be punished. This amounts to hurting the feelings of women, who constitute half of the population," he had said.
Reacting sharply to Maurya's remarks on the epic, Uttar Pradesh Deputy Chief Minister Keshav Prasad Maurya has alleged that he is speaking on behest of his party chief Akhilesh Yadav.
Subscribe us on