Hyderabad: Mrunal Thakur, the talented actress who rose to fame in the hit TV show Kumkum Bhagya as Bulbul, has come a long way in her career. However, the road was not easy for her, as she had to overcome her family's initial reservations about working in the entertainment industry. Mrunal, on the other hand, proved her mettle as an actress and won the hearts of the audience through hard work and perseverance.
Mrunal Thakur expressed her gratitude to her family in a recent interview in Rising India Summit which was held in New Delhi she spoke about her upbringing during a time when the concept of 'One India, One Cinema' was non-existent. She said, "I want to thank my family. Because initially I didn't have their support since they were scared of what was going to happen, they had reservations about the entertainment industry, whether I'll get good roles or not. But to begin with, when I started my career with television, I felt a sense of familiarity and belongingness. And then I made my debut in Marathi cinema."
Mrunal's family was skeptical of the entertainment industry at first, but after meeting the cast and crew of her films, they were proud of her She continued, "Since I am a Maharashtrian and when my family met up with the crew and the team, when they got to know about the subjects of the film, they felt very proud. And then Love Sonia happened. Prior to the release of the film when it was doing the rounds of the film festival circuits, the kind of comments that were pouring in said, 'Mrunal, you're the next Smita Patil. And for me Smita Patil is a Goddess. "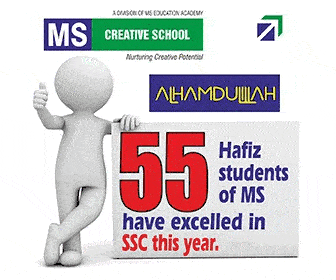 She further added "I worship her and I've carefully studied all her films. So this is a very big compliment especially for a Marathi girl. Now my family says that, 'Mrunal, we are proud of you. There is no looking back. Just keep one thing in mind that whatever film you choose to become part of, make sure that the audience learns something out of it. It should start a conversation once the end credits roll'. It's my small effort as an actor to make this society a better place to live in."
Mrunal's family is now proud of her, and they encourage her to choose films that teach the audience something and spark a discussion after the credits roll. As an actor, Mrunal considers it her responsibility to make society a better place to live.
Mrunal is set to appear in Vardhan Ketkar's murder mystery Gumraah, alongside Aditya Roy Kapur, Ronit Roy, Vedika Pinto, Deepak Kalra, and Mohit Anand. The film is set to be released on April 7th and is expected to provide audiences with an exciting experience.
Mrunal's journey as an actress is inspirational, and her commitment to her craft shines through in her performances. She has demonjstrated that hard work and perseverance can overcome any obstacle and lead to success. Her story shows that anything is possible if you believe in yourself and your dreams.
Subscribe us on