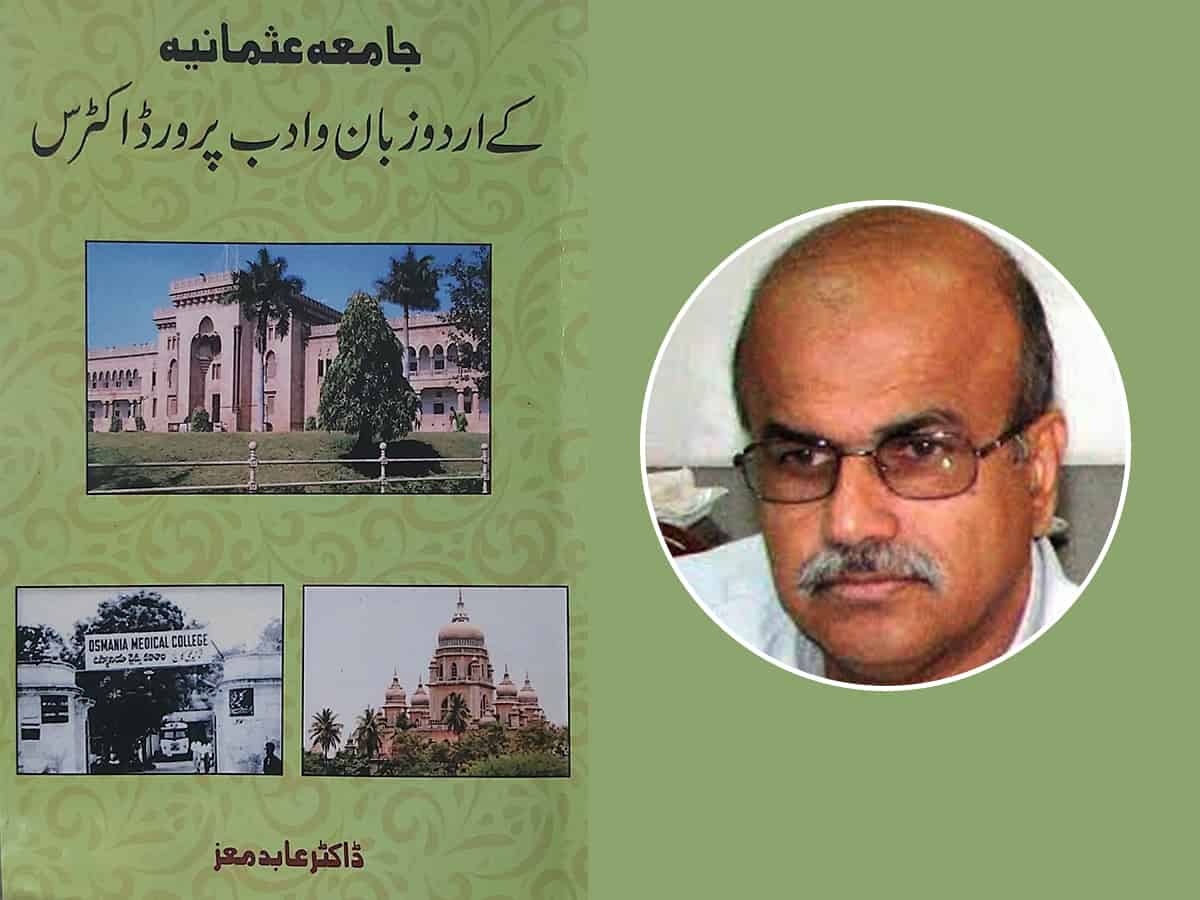 Hyderabad: The general perception about doctors is that their writing skills are confined to just scrawling illegible prescriptions. That's true to a large part. However, the more enthusiastic among them indulge in health related articles or write for science magazines. But there are some who buck the trend and give even professional writers a run for their money.
There are many doctors who are accomplished writers too. Remember Robin Cook who churned out medical thrillers by the dozen. Or for that matter Somerset Maugham known for his plays, novels and short stories. He once remarked that there is no better training for a writer than to spend some years in the medical profession. One can't forget the celebrated ophthalmologist, Arthur Conan Doyle, who created the character of legendary Sherlock Holmes and Dr. Watson. There are many more doctors who have made it big as writers in different languages – not just English.
Closer home the Osmania University has produced a good number of doctor-writers, a fact not many know. The varsity which successfully experimented with Urdu as a medium of instruction imparted even medical education in Urdu. Former Chief Minister, Dr. M. Chenna Reddy, is among the celebrities who did his MBBS in Urdu. No wonder some Osmanians of yore were bitten by the Urdu bug and later turned out to be good Urdu writers. Some like Dr. Abid Moiz have even made writing a second career.
"Those days the MBBS degree certificates were given in Urdu language along with English. Some doctors even had their signboards and letterheads in Urdu," he says.
Dr. Moiz has made a mark as a mizahiya nigar (humourist) and a science writer in Urdu. Now he has come up with a unique book which throws light on the Osmanian doctors who have contributed a lot for Urdu language and literature. The book – Jamia Osmania Ke Urdu Zaban wo Adab Parvar Doctors – lists 12 well known physicians and their contribution to Urdu literature. He has made painstaking efforts to ferret out information about some of the doctors whose works are all but lost. This is perhaps the first such book which brings out the writer among physicians. He intends to include some more doctor-writers in the second edition. The book also lists the experiences and impressions of seniors like Dr. P. Pentiah, Dr. Syed Kazim Husain and Dr. Syed Abdul Manan.
Well you have heard about doctors such as Raghunandan Raj Sexena, Raj Bahadur Gour, Taher Qureshi, Abul Hasan Siddiqui, Majid Qazi, Shyam Sunder Prasad, Sikandar Husain, Taqi Abedi, Sayeed Nawaz. But what many are not aware of is that these doctors are as good with their pens as with their stethoscopes. For them medicine is their lawful wife and literature a mistress. Today they are remembered more for their penmanship than medical credentials.
The book presents a good sketch of Dr. Taqi Abedi who is obsessed with Urdu literature. He loves to introduce himself as peshe se tabeeb, Urdu ka vakeel and adab ka mareez (doctor by profession, an advocate of Urdu with a weakness for literature). This Hyderabad-born Canadian physician is a poet, critic, author — all rolled into one.
What makes health professionals good writers? Well, it's their sense of keen observation. Day in and day out they see life and death up close and spend time listening to stories of patients. So all the elements that make for a good story are readily available for them – disease, death, suffering and poignant images. All they need to do is to put them in words. "Writing helps doctors to unburden things that bother them in a more productive way," says Dr. Moiz who laces his stories with dollops of humour and satire.
All in all Dr. Moiz's book makes for an interesting read. It gives a rare peek into the sensitive nature of doctors.  More importantly it tells why practicing physicians engage in creative writing – not for applause but for a cause.
Subscribe us on