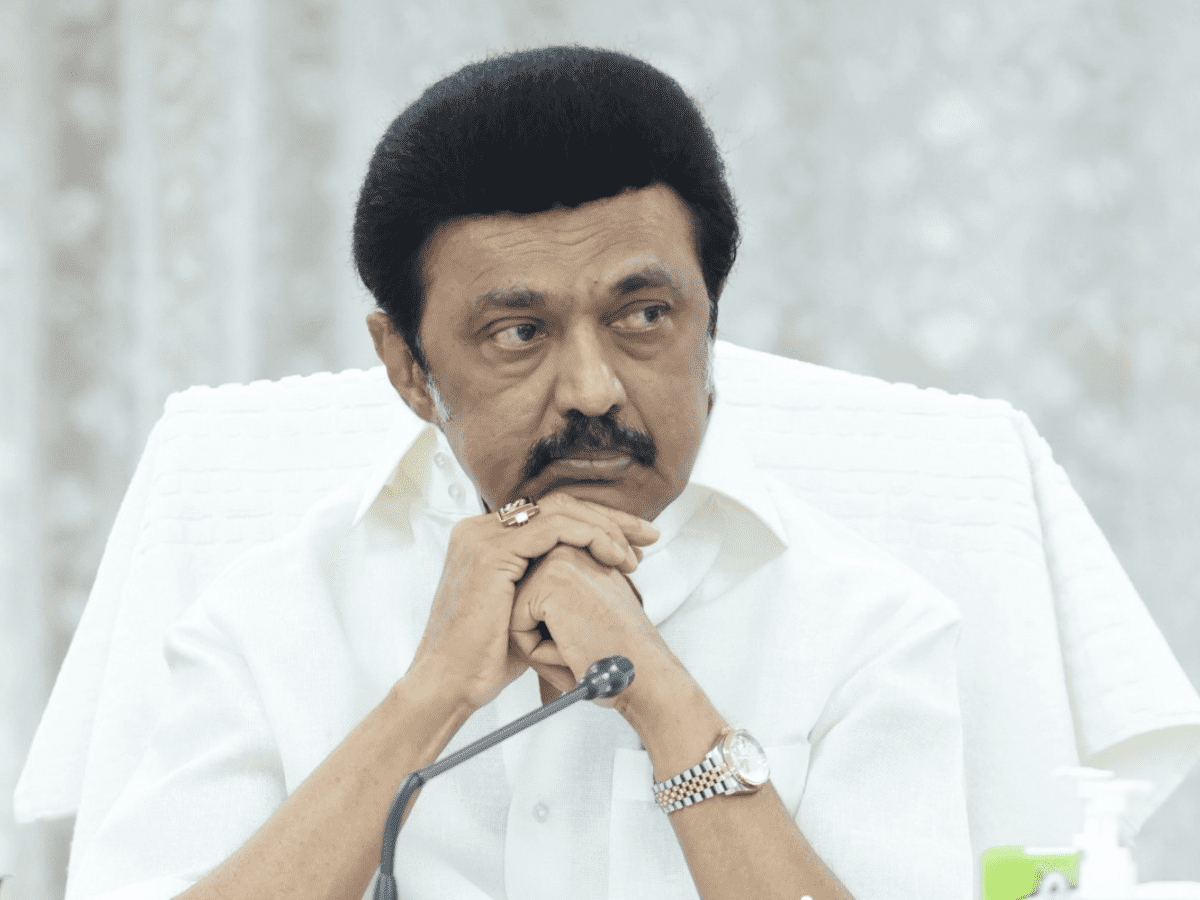 Chennai: The nation's growth is in the hands of women and all-round efforts are being made by the DMK regime for their empowerment, Chief Minister M K Stalin said here on Wednesday.
The Dravidian model growth is all inclusive and it includes both men and women. Nothing is planned by excluding women, Stalin said in his International Women's Day address at the Ethiraj College for Women.
The initiative to appoint aspirants from all castes as priests in temples includes a woman as well and that is Dravidian model.
Following the footsteps of reformist leaders, initiatives and schemes for women empowerment were being implemented by the DMK government, Stalin said and added that the nation's growth is in the hands of women.
Equal rights for women in family properties (1989) and present increase in reservation for women in government jobs to 40 percent from 30 percent featured in a list of initiatives underlined by the Chief Minister.
The Dr Muthulakshmi Maternity Benefit Scheme aimed at ensuring maternal nutrition, schemes for education, marriage assistance and remarriage and fare-free travel for women in government-run city buses were among a slew of programmes cited by Stalin.
The Moovalur Ramamirtham Ammaiyar Higher Education Assurance Scheme provides Rs 1,000 financial assistance to girls till they complete their graduation, diploma or any other recognised course.
The DMK regime, under the Dravidian model of social justice-led all inclusive growth, is implementing more and more schemes for education, social justice and women's rights, Stalin noted.
Such priority schemes of the government is leading to a giant leap forward in development. The fare-free travel in buses scheme is not a concession but a right of women, he said. "This has given socio-economic freedom for women, who say that they save between Rs 600 and Rs 1,200."
Though women work in several fields and hold key positions, it cannot be said that they have been fully emancipated and to promote gender equality a thought-culture among men that women are inferior to them should go, he said quoting reformist leader Periyar E V Ramasamy.
Giving away prizes in literary and social work to awardees, he said that since Sangam age women have been held in esteem in Tamil Nadu and there were women poets and authors. Avvaiyar, a woman poet had clout to the extent making an intervention to avert a war between two rulers.
However, due to the 'cultural invasion in between,' women were subdued and to emancipate them a movement was necessitated and the Dravidian movement was born.
Recalling the services of Periyar, he said the title of 'Periyar' (great leader) was conferred on him in 1938 in a conference held by women.
Citing the participation of a large number of women in the meet, he said it was due to the struggle of the Dravididan movement for the rights of women.
Besides Periyar, former Chief Ministers CN Annadurai, M Karunanidhi and reformist leaders Savitribai Phule and Dr B R Ambedkar should be remembered.
Subscribe us on