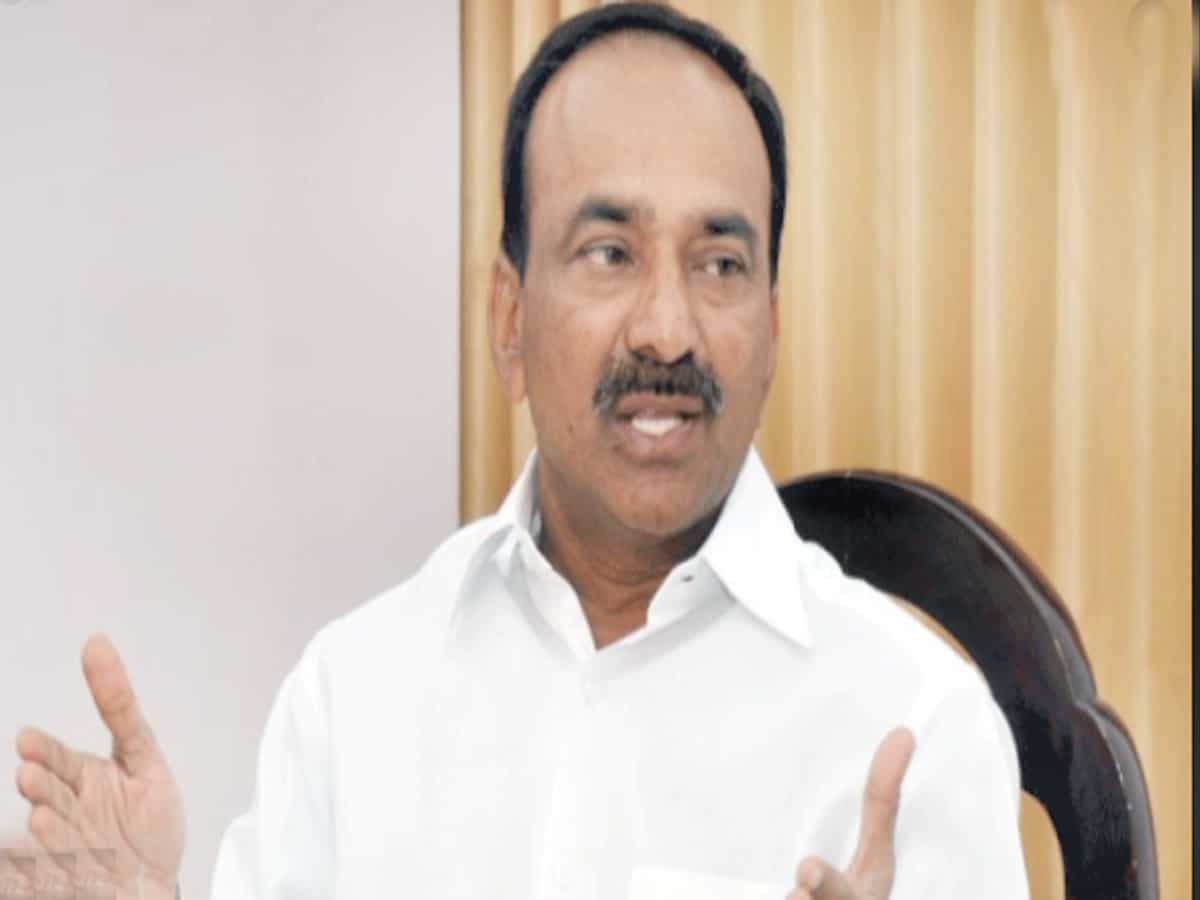 Hyderabad: The Bharatiya Janata Party's (BJP) MLA Eatala Rajender raised his request for office space in the Assembly premises in the Legislative Assembly on Wednesday.
However, he was interrupted by three Bharat Rashtra Samithi (BRS) ministers who took serious exception when Eatala said that the BJP MLAs are even facing hardships to answer nature's calls.
"This morning (Wednesday), I carried a tiffin box but had no space to sit and eat. As I had no place to go, I went to (CLP leader) Bhatti Vikramarka's chamber to eat," remarked Eatala.
Telangana finance minister Harish Rao then intervened and said that the house has set a rule of allotting office to the parties that have five or more MLAs.
Rajender in his reply to Harish Rao said, "everything doesn't have to work as per the rules, and sometimes, the convention is followed."
"You are a senior member of the house. You know the rules. Why are you wasting the house's time? If you have any issues, you can talk to the Speaker," he said.
Intervening, Speaker Pocharam Srinivas Reddy then asked Eatala Rajendra to see him in the chamber if he had any grievances.
Subscribe us on