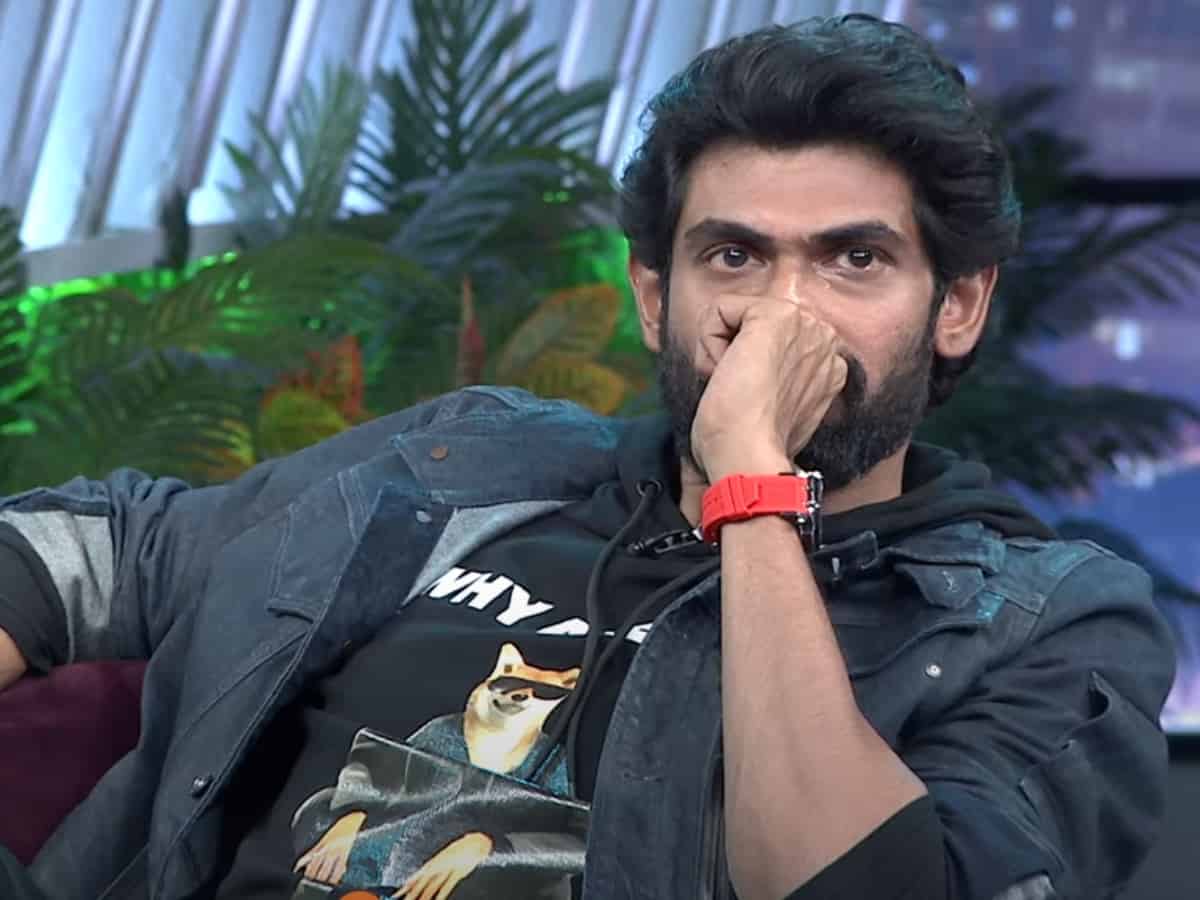 Hyderabad: Rana Daggubati is a real-life 'Terminator', not just a hot hunk with a towering personality. The Baahubali actor recently revealed his health issues, which included corneal and kidney transplants. Despite these obstacles, Rana has become a true inspiration to millions of his fans.
Rana revealed in an interview that he is blind in his right eye and can only see with his left. He sees the world through someone else's eye, which was donated to him after he died. But this hasn't stopped Rana from achieving his dreams and becoming one of India's finest actors.
During the promotional interview of his latest movie 'Rana Naidu', the actor said, "Many people can get broken because of a physical problem and even it if gets fixed, there is a certain heaviness that will still be there. I had a corneal transplant, I had a kidney transplant so it's like I am almost the Terminator. (laughs) So, I was like, 'come on, I am still surviving and you just have to keep going'."
Rana had revealed about his critical health issues during an appearance on a talk show in past, including high blood pressure, calcification around the heart, and failed kidneys. He admitted that he had a 30% chance of dying, but he faced it with courage and determination.
"Should I tell you one thing, I am blind from my right eye. I see only from my left eye. The one you see is someone else's eye which was donated to me after his death. If I close my left eye, I can see no one. LV Prasad operated on me when I was young. Study well, we will support you, be courageous as you have to look after your family. Sorrows will go away one day but you have to gear up and keep your family happy always," Rana Daggubati had said during one of his appearance on Gemini TV show in 2016.
Rana's story demonstrates the strength of the human spirit and its ability to overcome even the most difficult obstacles. He encourages everyone to keep going regardless of what life throws at them and to always keep their family happy.
So, if you're feeling down or struggling with your own problems, remember Rana's wise words and keep going. "Sorrows may fade away one day, but you must continue, just like the Terminator."
Subscribe us on