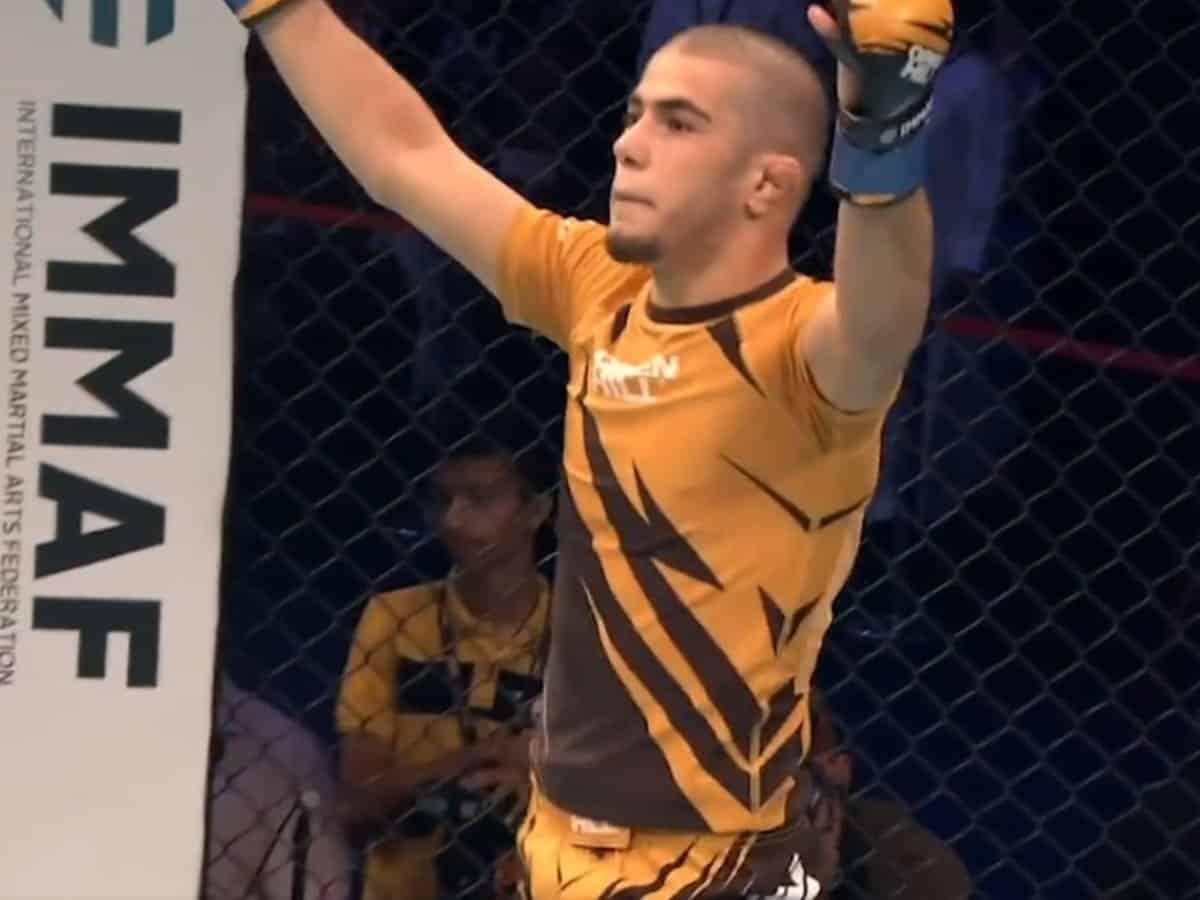 Muhammad Mokaev's journey to becoming a UFC contender is an inspiring story of perseverance and hard work. Born in Dagestan, Russia, Mokaev and his father fled to the United Kingdom (UK) through France as refugees following the death of his mother in 2012. They settled in Manchester, where Mokaev started his journey towards Mixed Martial Arts (MMA).
Mokaev's passion for wrestling led him to win the British national championship, but due to citizenship issues, he was unable to travel outside the country to compete internationally. This led him to an MMA gym, where he found his calling as a cage fighter.
Muhammed Mokaev had his first amateur bout at 15 years
At just 15 years old, Mokaev had his first amateur bout, and he always proudly represents his origin by wearing a traditional white hat. Despite facing numerous challenges along the way, including the threat of deportation from the UK in 2017, Mokaev remained focused on his goal.
Mokaev's hard work and dedication paid off when he became a British citizen in 2018, allowing him to compete internationally. He defeated the best talents from around the world, earning a gold medal in a matter of days.
He is set to face Jafel Filho at UFC London on Saturday
Now, with an unbeaten record of nine bouts, Mokaev is set to face Jafel Filho at UFC London on Saturday, further boosting his growing reputation as a UFC contender.
Muhammad Mokaev's journey from refugee to UFC contender is an inspiration to everyone who is facing challenges in their own life, and a reminder that nothing is impossible with hard work and dedication.
Subscribe us on