New Delhi: As more and more Indian aspire to experience premium smartphones, the competition is growing and Google has now elevated the overall experience with all-new Pixel 8 Pro, built with artificial intelligence (AI) at the centre to allow you to do some of the things that are just magical.
For example, Google AI now allows you to focus more on what matters most with your photos and videos — from getting the perfect group shot that captures everyone with their eyes open to reducing distracting sounds in your favourite videos.
Pixel 8 Pro is packed with updated cameras, new sensors and helpful features, powered by Google Tensor G3 chip and new Android 14.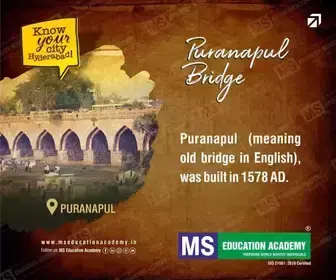 Let us see what makes this device a definitive Android upgrade in the festive season.
Pixel 8 Pro's 6.7-inch Super Actua display features its brightest display yet. In in direct sunlight, you'll love how true-to-life your Ultra-HDR images will look.
It also has a matte glass back with a polished aluminum frame and comes in three colours: Porcelain, Bay and Obsidian.
On the back of the Pixel 8 Pro, a new temperature sensor lets you quickly scan an object to get its temperature.
Use it to check if your pan is hot enough to start cooking, or find the temperature of your favourite noodle bowl you are going to relish.
Here are are top 4 Photos features on Pixel 8 Pro that you will just love to experience.
If you're trying to take a group photo, even if you take multiple shots, chances are someone is always looking away or blinking.
The 'Best Take' feature uses a series of similar photos taken close together to help you automatically create a blended image with everyone's best expression.
If you prefer another expression, you can manually select another look from the other photos you took to get the group photo you want.
The 'Magic Editor' editing experience is now available on Google Photos, that uses generative AI to help you easily make complex edits and bring your photos in line with how you remember a moment.
Just tap or circle the object you want to edit, then drag to reposition it or pinch to resize it. You can also use contextual suggestions to improve the lighting and background, like changing a gray sky to a golden-hour sunset.
After you select an edit, Magic Editor will give you multiple result options to choose from so you can get the look you want.
Much like unwanted photobombers in your photos, distracting background noises in your videos pull focus from what you're trying to capture.
Using advanced machine learning models, Audio Magic Eraser can identify sounds — like people talking in the background, music or wind — and sort them into distinct layers that you can control.
With Zoom Enhance coming later to Pixel 8 Pro, you can zoom in on any photo after the fact and crop to what you want the focus of your photo to be.
Now, let us come to videos.
The device offers flagship 50MP main camera, with 21 per cent more light sensitivity than the Pixel 7 series for the best low-light photos and videos on a Pixel.
Compared to Pixel 7 Pro, the 48 MP ultrawide lens gathers 105 per cent more light and focuses 30 per cent closer for improved Macro Focus shots with amazing aesthetic blur.
To top it off, the 48 MP telephoto lens gives you even cleaner zoomed-in shots in low-light settings even at 10x with optical quality.
Dual Exposure technology is available on the new main camera. It makes videos sharper and less grainy in scenes with the toughest lighting, like a sunset backdrop.
Dual Exposure effectively takes two images simultaneously — one optimised for low-light and the other for high dynamic range. The result is natural-looking videos with vivid colour and low noise.
Processing a one-minute 4K video at 30 frames per second will be the same as processing 1,800 photos.
When you use Video Boost on Pixel 8 Pro, you'll still receive a high-quality video, but the video will also upload to the cloud where computational photography models are applied to your entire video.
This process also makes Night Sight Video possible for the first time on Pixel, so you can create memories in low-light situations where you couldn't before (Remember that both these video features are coming later this year).
With improved AI, Call Screen now helps you receive 50 per cent fewer spam calls on average.
Also, seven years of software updates will keep you and your personal information secure on Pixel 8 Pro.
The Pixel 8 Pro costs Rs 106,999 and is available for purchase on Flipkart, with exciting select banks and exchange offers.
Conclusion: The elegant Pixel 8 Pro no doubt elevates the premium smartphone experience with never-seen-before, AI-driven features that makes your images and videos look stunning and just perfect.