New Delhi: Acclaimed author Gurcharan Das has talked at length about the political dilemma of liberals like him, who find it difficult to vote for Rahul Gandhi and are equally opposed to the present ruling dispensation.
"I think the Hindutva shelf is thin because it goes against the liberal temper of our country, but what is the alternative?" he asked William Dalrymple, who was a moderating a discussion with Das to mark the launch of his new book, 'Another Sort of Freedom' (Penguin Random House).
Das, who retired as managing director of Procter & Gamble Worldwide to become a full-time writer in his 50s, is best known for his books 'India Unbound' and 'The Difficulty of Being Good'.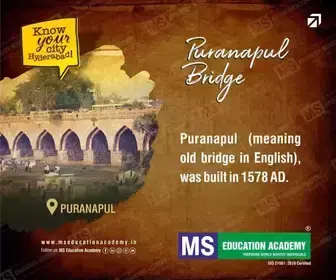 Continuing on the liberal dilemma, Das said: "That is another problem, who else do you vote for? I can't vote for Rahul Gandhi. That is the liberal dilemma not only in our country but in other countries too."
Talking about his other favourite theme, economic liberalisation, Das noted that India achieved "economic freedom" only in 1991 and the Congress left wing turned against P.V. Narasimha Rao because of the thrust he gave to economic reforms, which were able to lift 400 million Indians out of poverty.
"The Congress isolated Rao and treated him very badly," Das pointed out. None of the Congress leaders defended the economic reforms, he added, not even P. Chidambram or Montek Singh Ahluwalia, who werevery much a part of the Rao government.
He said he had great hopes when Manmohan Singh became Prime Ministercff, because it was under his watch that the economic reforms were first pushed.
"But the Left and the dynasty were in charge, so this poor guy (Manmohan Singh) wasn't able to deliver any reforms," Das said.
And then, the UPA-II government was caught up in corruption scandals, which spurred the Anna Hazare movement. "We were all disgusted because of the scandals and the corruption," Das said.
Liberals like him were confronted with another dilemma when Narendra emerged as the national alternative. The choice between re-electing a corrupt regiome and Modi and all that he stood for, Das said.
He said that although he was a Modi critic, he supported him publicly because of his mantra of "maximum governance and minimum government, which was the classical liberal dream."
Das emphasised that Modi's 'Sabka Saath Sabka Vikas' slogan, which had caught the imagination of the country, had floundered against the rising rate of joblessness.
He concluded by declaring that it was time for the country to give a chance to someone else to govern it.
But then, as would be expected from a certified liberal, Das did not offer any suggestion for an alternative, in the absence of an endorsement for Rahul Gandhi, to the Prime Minister.