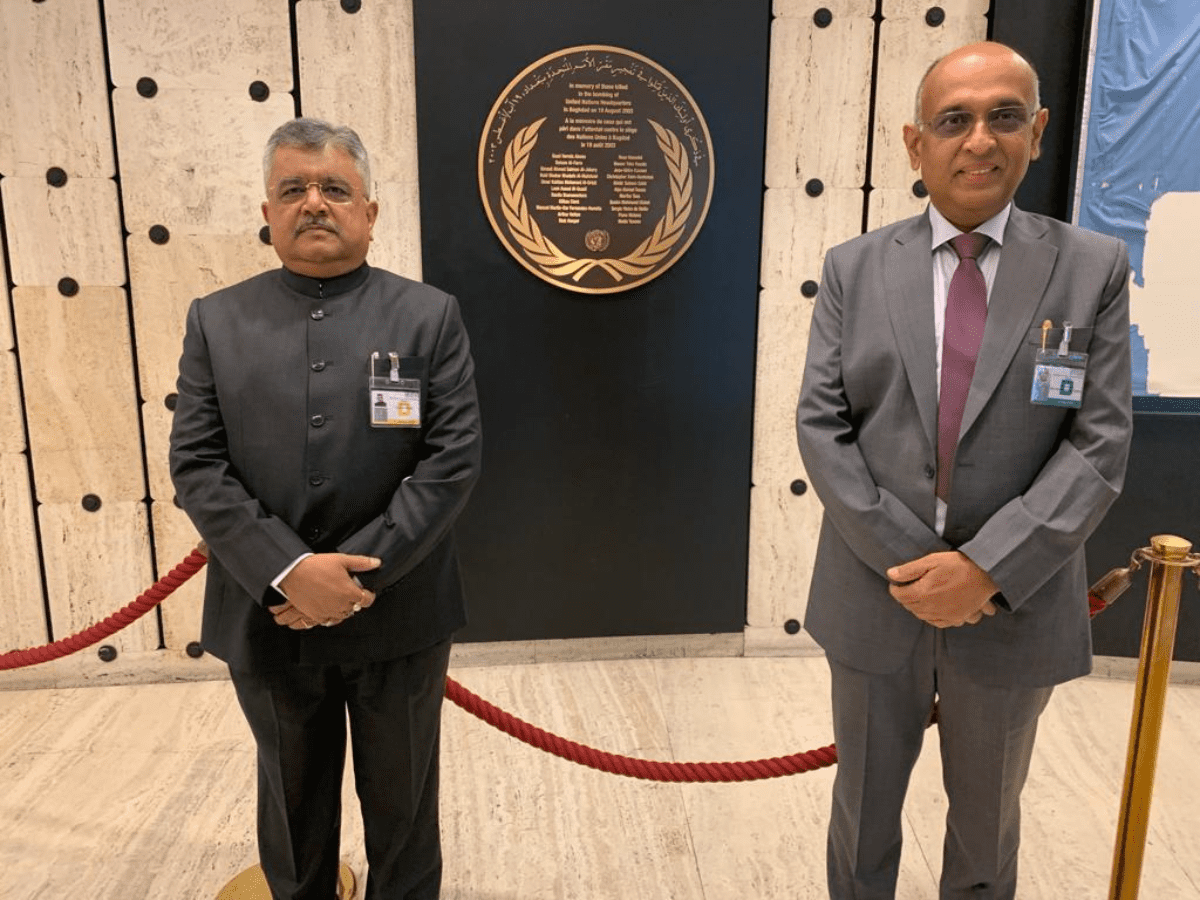 The Bharatiya Janata Party-led Karnataka government paid Rs 4,40,000 lakhs per hearing each to Solicitor General of India Tushar Mehta and Additional Solicitor General of India K M Nataraj who argued on behalf of the state government in the Supreme Court regarding the hijab ban.
According to a report by the-file., the revelation came to light when a proposal regarding remuneration was submitted for the case referring to the Fathima Bushra vs the State of Karnataka. Fathima, a native of Kundapura, Udupi district had filed a writ petition against the decision to ban hijab in all government pre universities colleges in the state.
A document submitted regarding Mehta's and Natrajan's remuneration revealed the state government paid Rs 39,60,000 lakhs for Mehta's nine-day attendance and Rs 48,40,000 lakhs for Natrajan's eleven-day attendance in the apex court.
A Solicitor General of India (SGI) is subordinate to the Attorney General for India (AGI). They are the second-highest law officer in the country and is assisted by Additional Solicitor Generals of India (Addl. SGIs). Their salary is granted as the President of India may decide and hence is not fixed by the Constitution of India.
A recent report by The Indian Express confirmed that there was a massive dip of almost 50% in Muslim admission to government PUCs in Udupi district after the hijab ban.
The report stated that many Muslim students, especially girls, preferred to shift to private colleges.
Karnataka's hijab controversy
The hijab controversy erupted in December 2020, after six Muslim students of a pre-university college in Udupi were prohibited from wearing the hijab as part of their religious obligation on the college premises. The issue hit the roof after many protested followed by clashes with their Hindu classmates who turned up wearing saffron scarves, leaving the state government to shut down colleges in the district.
Petitions were filed opposing the government's order to ban hijab in the Karnataka High Court. However, the three-judge bench upheld the government's decision.
The HC's decision was challenged in the Supreme Court of India where a two-judge bench gave a split decision. The appeal is set to be heard by a larger bench, which is yet to be formed.
Subscribe us on