Hyderabad: The Veer Hanuman Jayanthi Shobha Yatra commenced from the Ram Mandir at Gowliguda and is passing through its designated routes.
Around 10,000 people are participating in the procession organized by the Vishwa Hindu Parishad and Bajrang Dal. Several small groups have also appealed to people to participate in the procession.
After special poojas at the Ram Mandir, the idol of Hanuman was brought and placed in a vehicle. The procession began soon after. Himachal Pradesh Governor Bandaru Dattatreya visited the temple and flagged off the procession.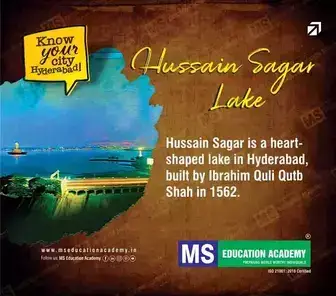 BJP Mahila Morcha members are participating in the procession. The women wearing saffron turbans, batches and carrying flags are leading the procession on their scooters. The devotees are raising slogans of Jai Sri Ram, Jai Hanuman, Jai Bharath, Vande Mataram, and Bharath Mata ki Jai.
The procession is passing through Gowliguda, Koti, Sultan Bazaar, Narayanguda, Chikkadpally, RTC crossroads, Praga Tools, Kavadiguda, Old Ramgopalpet PS, and reaches Hanuman Temple Tadbun Secunderabad at 8 pm.
All India Bajrang Dal, convenor, Neeraj Doneria attended as Chief Guest of the Shobha Yatra. He addressed the gathering from a podium at Andhra Bank Koti.
The Telangana police have been put on alert in view of Hanuman Jayanthi processions in the state on Thursday.
The higher officials held meetings with the Commissioner and SPs in the State and asked them to be vigilant following large-scale violence in several states in the country during Sri Rama Navami Shobha Yatras.
The higher officials asked the senior officials of DIG and above ranks to monitor the processions closely and if needed camp in the communally sensitive districts. The police are on their toes as the Hanuman Jayanthi processions will have mass gatherings and given the month of Ramzan there would be large gatherings in mosques.
Subscribe us on