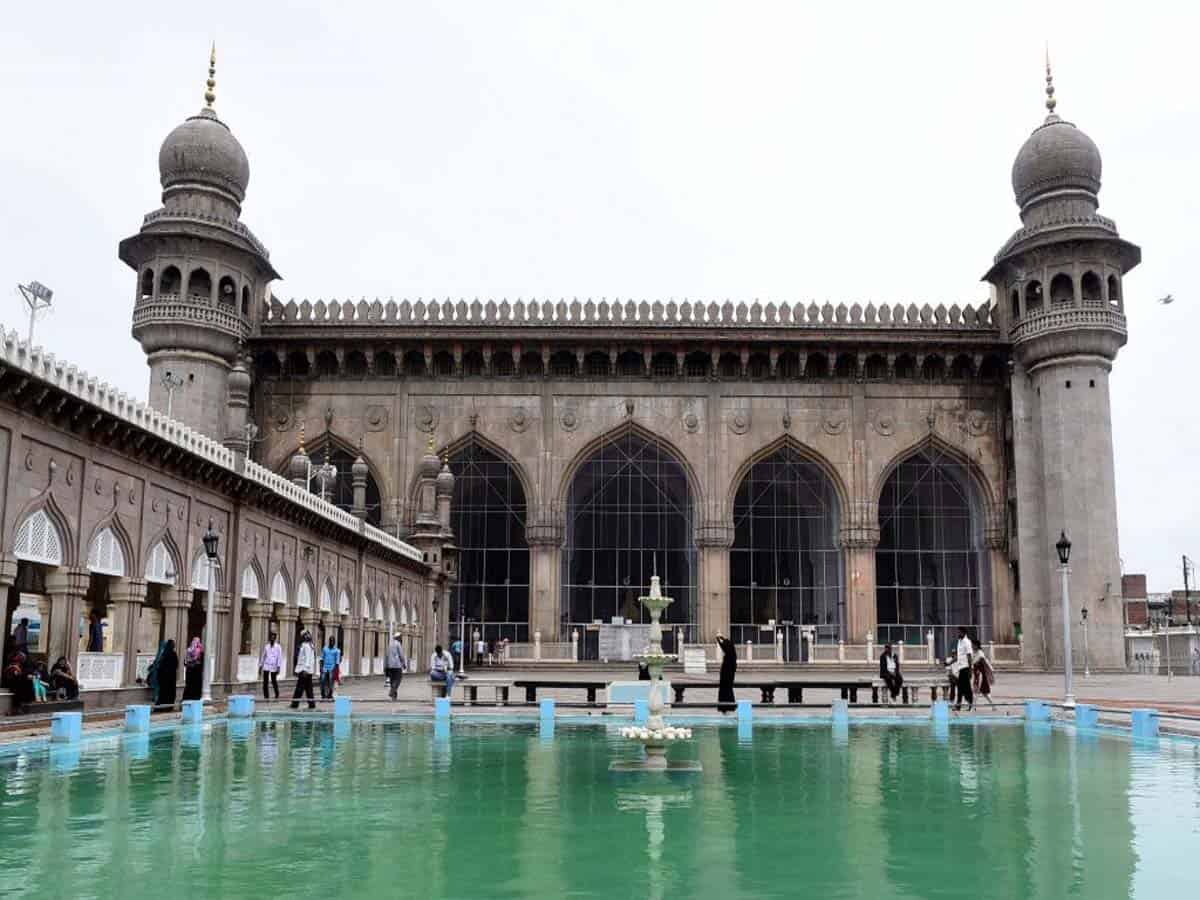 Hyderabad: Ahead of the holy month of Ramzan, minorities welfare department officials are planning to give a facelift to Makkah Masjid located near Charminar, Hyderabad.
The target is to complete the restoration works before the commencement of Ramzan which is likely to begin in Hyderabad on March 23.
On Thursday, minorities welfare department director B Shafiullah and Wakf Board officials visited the mosque. After inspecting the works that are going on at the mosque, he asked officials to complete them before Ramzan begins in Hyderabad, TOI reported.
Ramzan to bring hustle-bustle to markets in Hyderabad
With around 50 days left for Ramzan to begin, markets in various parts of Hyderabad are getting ready to welcome a huge rise in business activities during the month.
With no Covid-related restrictions, hectic activity can be expected in markets and neighbourhoods as people will purchase the essentials for fasting.
After the outbreak of the pandemic, the upcoming Ramzan will be the second one that will be free from Covid-related restrictions.
The holy month in 2020 was completely overshadowed by the pandemic whereas, the celebrations in 2021 were low-key due to various Covid-related restrictions.
Fasting during Ramzan
Muslims across the world observe fast from dawn to sunset during the holy month. Fasting, the third of the five tenets of Islam, is obligatory for all adults except those who are ill.
During Ramzan, Hyderabad comes alive. The worshippers throng the mosques for prayers till around midnight. For 'sahr' and morning prayers, people wake up in the wee hours of the day.
The sighting of the crescent on either the 29th or 30th of Ramzan marks the end of the holy month. Eid-ul-Fitr is celebrated on the first day of the Islamic calendar's Shawwal month.
Subscribe us on