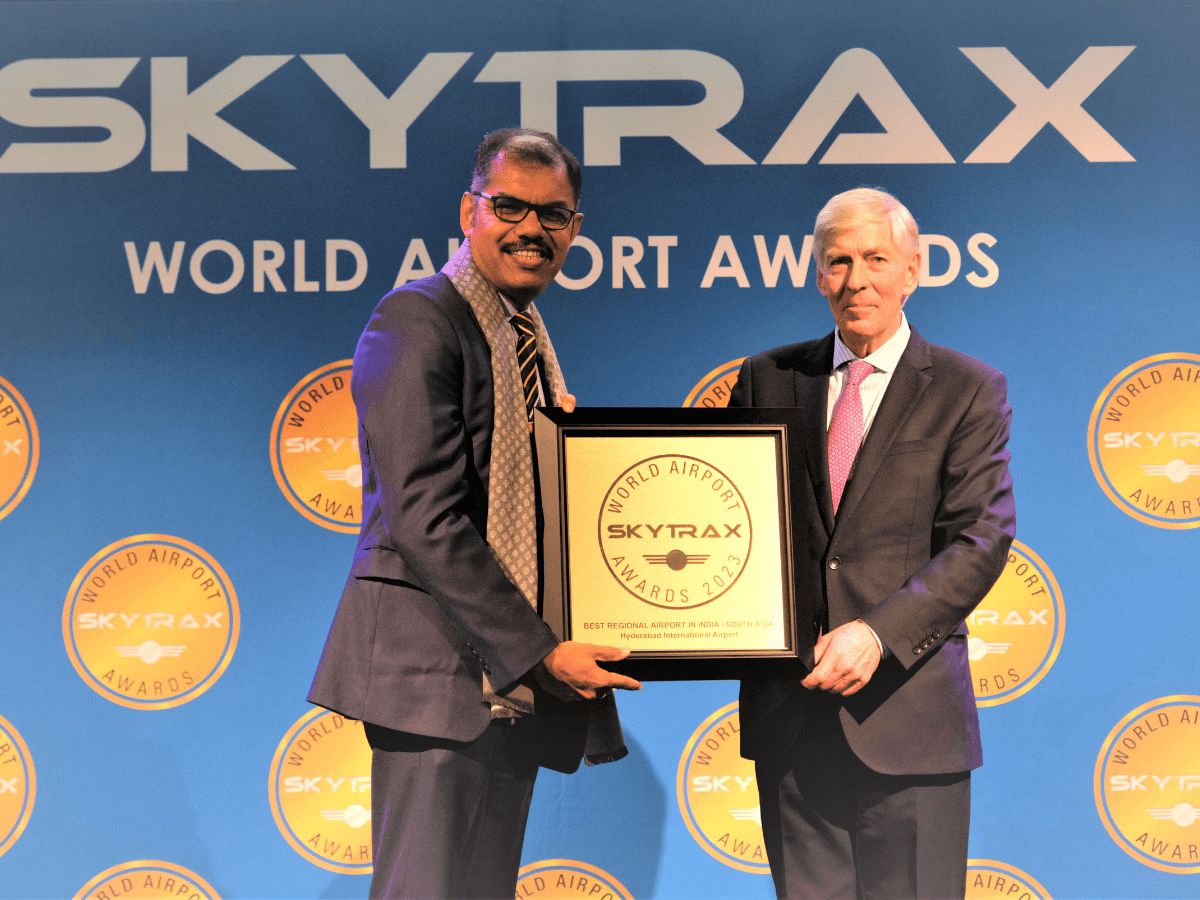 Hyderabad: GMR led-Hyderabad International Airport Ltd (GHIAL) announced that the Rajiv Gandhi International Airport (RGIA) has been adjudged the best airport in India and South Asia at the Skytrax World Airport Awards, on Wednesday.
The world airport awards, which began in 1999, are the most prestigious accolades for the airport industry. The awards are based on votes by customers in the largest, annual global airport customer satisfaction survey.
The survey coveres services of 550 airports including check-in, arrivals, transfers, shopping, security, and immigration to departure at the gate. The survey evaluates traveller experiences across various airport service and product key performance indicators. The survey and awards are independent of any airport control or inputs.
The awards are based on the World Airport Survey questionnaires completed by over 60 nationalities of airport customers during the 6-month survey period.
Speaking on the achievement, GHIAL CEO Pradeep Panicker said, "We are thrilled to receive this award and be recognized for our commitment to providing an exceptional travel experience for our passengers. This award is a testament to the hard work and dedication of our airport staff, stakeholders and partners working at Hyderabad Airport, who have worked relentlessly to deliver world-class services to our passengers. This recognition motivates us to continue to innovate and further improve the airport experiences and reinforce our commitment to provide a safe and seamless experience for all."
Subscribe us on