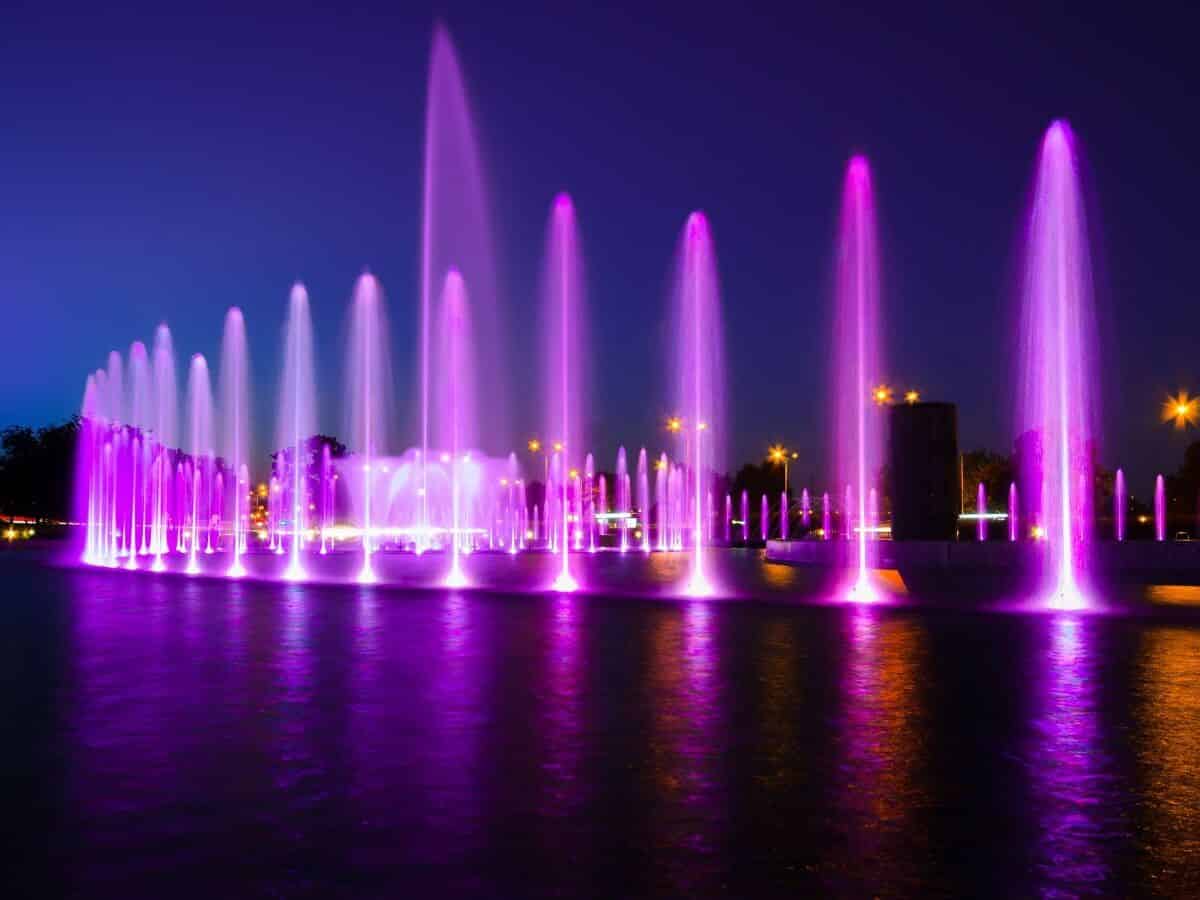 Hyderabad: The Hyderabad Metropolitan Development Authority (HMDA) is going to install a floating music fountain to enhance the beauty of Hussain Sagar and a trial run is expected to begin next week.
Formula-E racing is scheduled to be held on February 11 in Hyderabad. Before the race, this floating music fountain will start functioning in Hussain Sagar. The activities around Hussain Sagar boosted up from the beginning of this year and it is being said that the state government will inaugurate the new Secretariat building on February 17.
It is being said that steps are being taken by the HMDA to carry out development works on a large scale. The floating music fountain will be built at a cost of Rs 17.2 crore, sources said that before the inauguration of the secretariat and the formula-E racing, the fountain work will be completed and it will have four shows on Saturday, Sunday, and three shows on working days. The show will last for 20 minutes between 7 pm and 10 pm and 20 minutes of other entertainment programme will be held under one show. The fountain will be 180 meters long, its width will be 10 meters and the height will be recorded up to 90 meters
According to sources in the Hyderabad Metropolitan Development Authority, an agency has been identified and assigned tasks for the floating fountain to be installed in this main resort of Hyderabad city.
Along with the installation of this fountain, it has also been decided to give the responsibility of repairing it in case of a malfunction to the same institution and it has been said that if there is a problem in it, it will be mandatory to make it functional after repairing it within 48 hours.
Subscribe us on