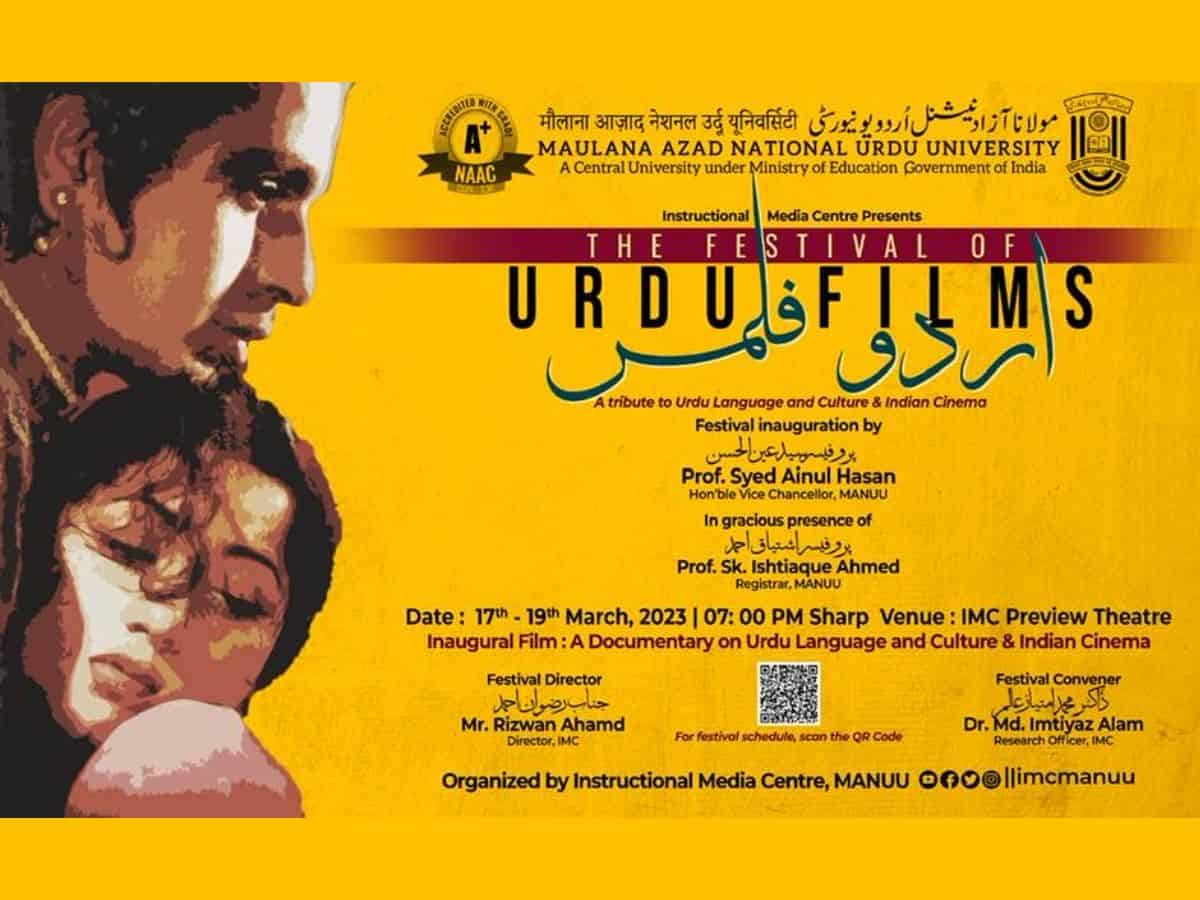 Hyderabad: Maulana Azad National Urdu University's (MANUU) Instructional Media Centre (IMC) is set to organise the first-ever Urdu film festival from March 17 to March 19.
A documentary showcasing the contribution of the Urdu language and culture to Indian cinema will be screened at the IMC Preview theatre on Friday at the beginning of the film festival.
The festival will feature a diverse selection of films, including a six-part documentary on the Urdu language and culture, and Indian cinema.
Film-making workshop:
Vice-chancellor MANUU Syed Ainul Hasan, on Thursday, inaugurated a 3-day documentary filmmaking workshop being organised by the university's Instructional Media Centre (IMC) in collaboration with Indian Documentary Producers Association (IDPA), Mumbai.
The workshop aims at providing the skills and knowledge required to create impactful and meaningful documentary films.
Award-winning filmmakers Kamlesh K. Mishra and Santosh Pathare and IDPA president Sanskar Desai will be interacting with the participants during the workshop.
Prof Hasan emphasised on the importance of documentary filmmaking as a tool for raising awareness about important social issues and promoting social change. "I hope that the participants will gain knowledge about documentary making and will come out with some good inputs. Perception and presentation as two important aspects of film making".
The workshop is set to discuss topics related to scripting, cinematography, sound design, editing, and distribution. Interested candidates may attend workshops online through the IMC MANUU Youtube channel.
Subscribe us on