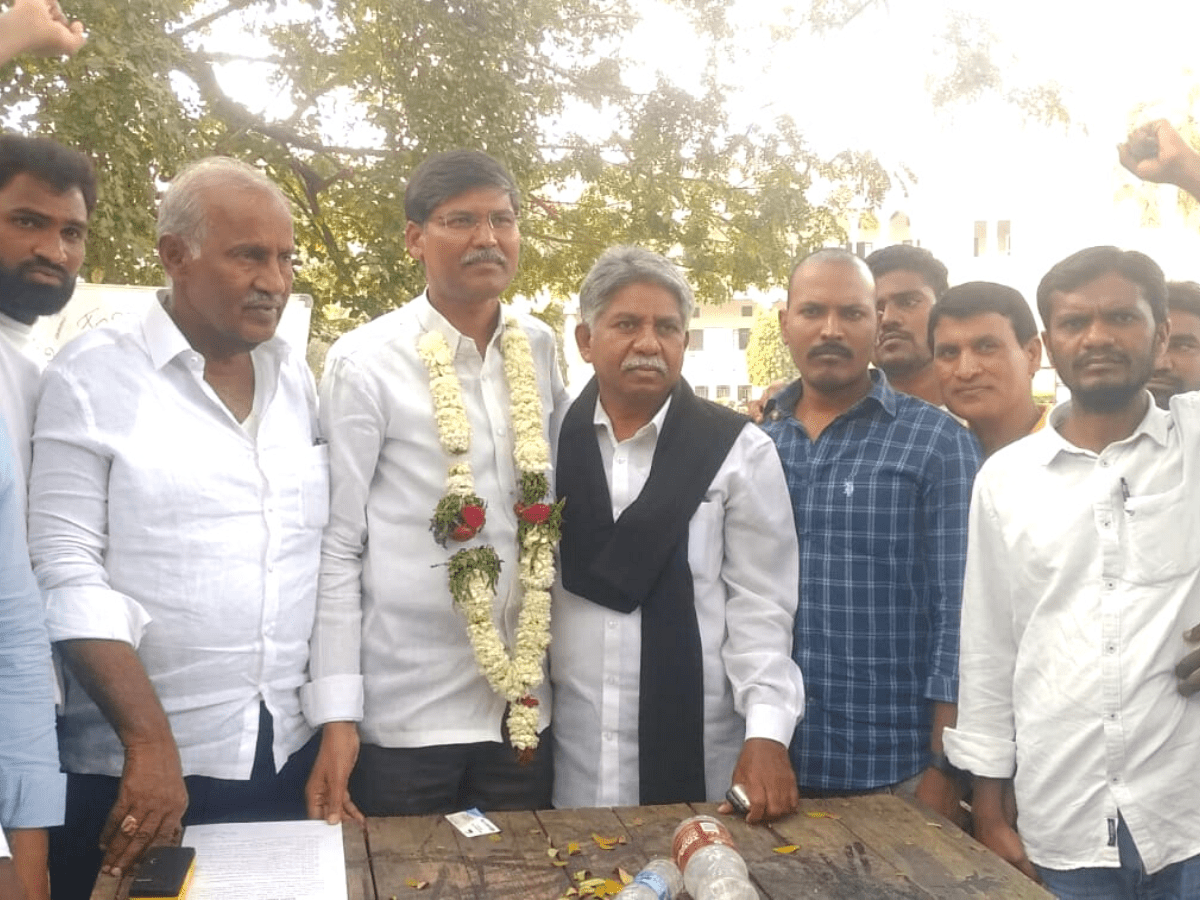 By Sherly Sharon K
Hyderabad: Osmania University (OU) professor C Kaseem along with some others were detained on February 7 by the OU police after he organised a protest urging Telangana chief minister K. Chandrashekhar Rao (KCR) and Telangana Governor Tamilisai Soundarajan to fill vacant teaching positions in the university.
The OU professor from the Telugu department was detained and later released around midnight by the police. Prof Kaseem was taken into custody after OU vice chancellor Prof. D. Ravinder filed a complaint at the OU police station as the protest was in violation of a decision by the OU executive committee to ban all protests in front of the Arts College Building.
According to Prof Kaseem, 2000 teaching posts and 4000 non-teaching posts are vacant as per recent surveys in Telangana. He said that classes were conducted in front of the Arts College Building as a form of protest on Monday and Tuesday.
"There is no quality in higher education in Telangana due to the vacant positions in Universities. There are about 2000 vacant posts in universities across the state and 900 in OU alone. Rs 336 crore is required to provide salaries to university employees and about Rs 250 crore is needed every year for pensions. We need about Rs 1000 crores for the proper functioning of OU but we have only been receiving funds to pay salaries and pensions," Prof. Kaseem told Siasat.com.
The OU professor said that providing quality education to students is not possible if there are no professors. "After the formation of the Telangana state, there have been no review meetings on school, college, or higher education by KCR. There is great interest in irrigation projects and meetings are held every couple of months in this regard. However, for the development of Telangana, education is very important and there are no review meetings on education, no funding, and vacant posts aren't being filled," he added.
Prof Kaseem also said that Madiga Rashtra Poratha Samithi (MRPS) president Manda Krishna Madiga, Communist Party of India (CPI) party member Narayana, OU executive committee member Prof. Apparao, and other student unions were present during the protest. He was also arrested in the past for Maoist Links.
Subscribe us on