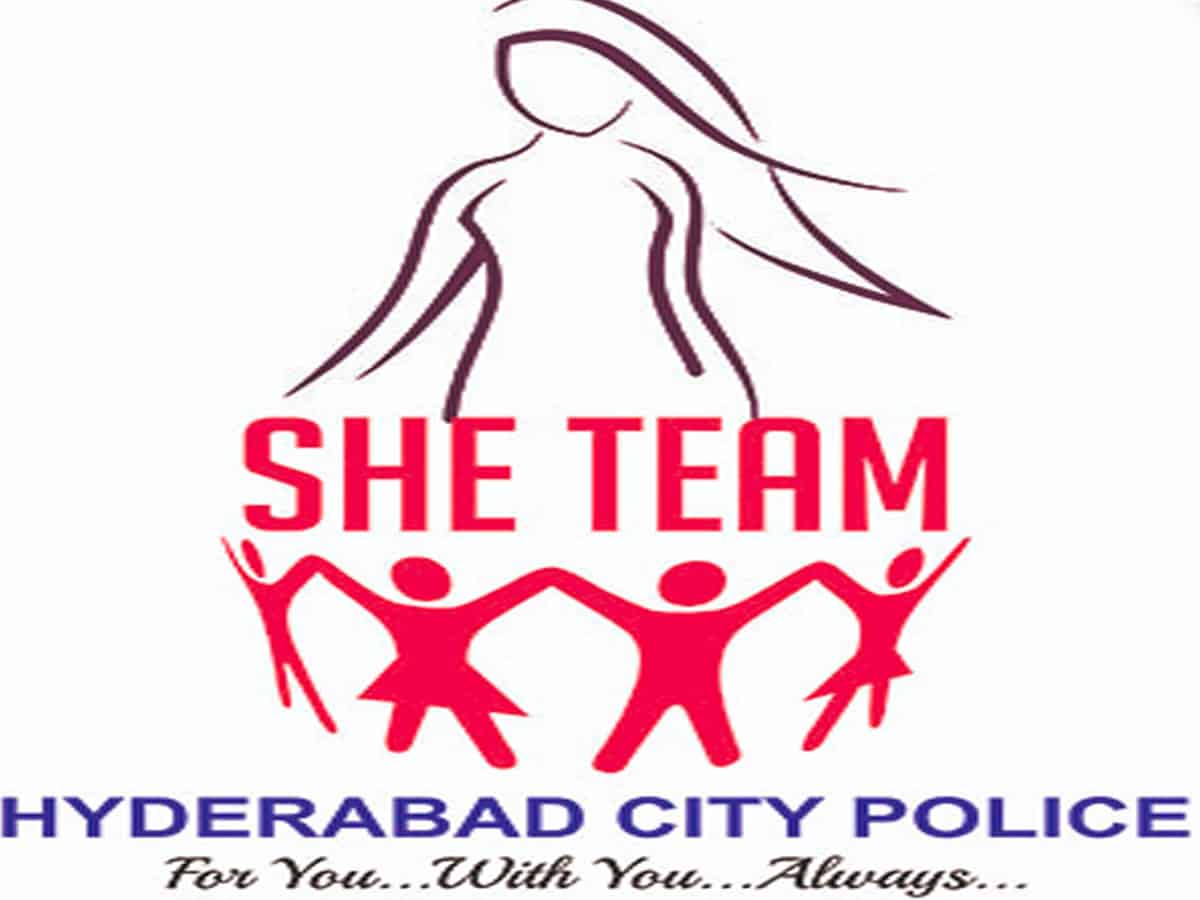 Hyderabad: The Hyderabad SHE Teams have booked several criminals after receiving complaints from the victims of rape on WhatsApp.
They have conducted a number of awareness programmes in various educational institutions as part of preventing crimes against women.
SHE Teams are educating the students on do's and dont's while using mobile phones and otherwise to create awareness of the consequences of offences against women.
Students are provided with the ways and mean to approach SHE Teams through direct, social media handles, and WhatsApp.
One such piece of information to the SHE team was given by students of a school, revealing Ganja consumers in the neighbourhood of their school.
D. Chandrashekhar, 42, was caught by the team along with eight packets of Ganja who handed him over to Kachiguda police station where he was booked under section 8c (Punishment for consumption of any narcotic drug) of the Narcotic Drugs and Psychotropic Substances Act.
In another case, a victim approached SHE Teams complaining that a person cheated on her in the name of love and marriage, and impregnated her. However he later attempted to marry another woman.
After enquiry, the accused A.Nikhil, 27, was booked under 376 (2) (n) (rape attempt repeatedly on the same woman) at the Punjagutta police station.
SHE Teams also caught the accused P. Ramakrishna, 32, who cheated on one staff nurse in the name of marriage.
Another victim approached SHE Teams through WhatsApp alleging that an accused was forcing her to marry him in spite of rejecting his proposal thereby causing her mental trauma with continuous calls and follow-ups.
SHE Teams caught the accused with relevant recordings and registered a case against him.
A photocopy shop worker misbehaved with a student by touching her private parts while she was collecting photocopies.
Shocked by the incident, she reported the crime to SHE Teams through her school Headmistress.
After conducting a local enquiry, SHE Teams caught the accused Tajamul, 53, and produced him before the Nampally Metropolitan Sessions court.
Subscribe us on