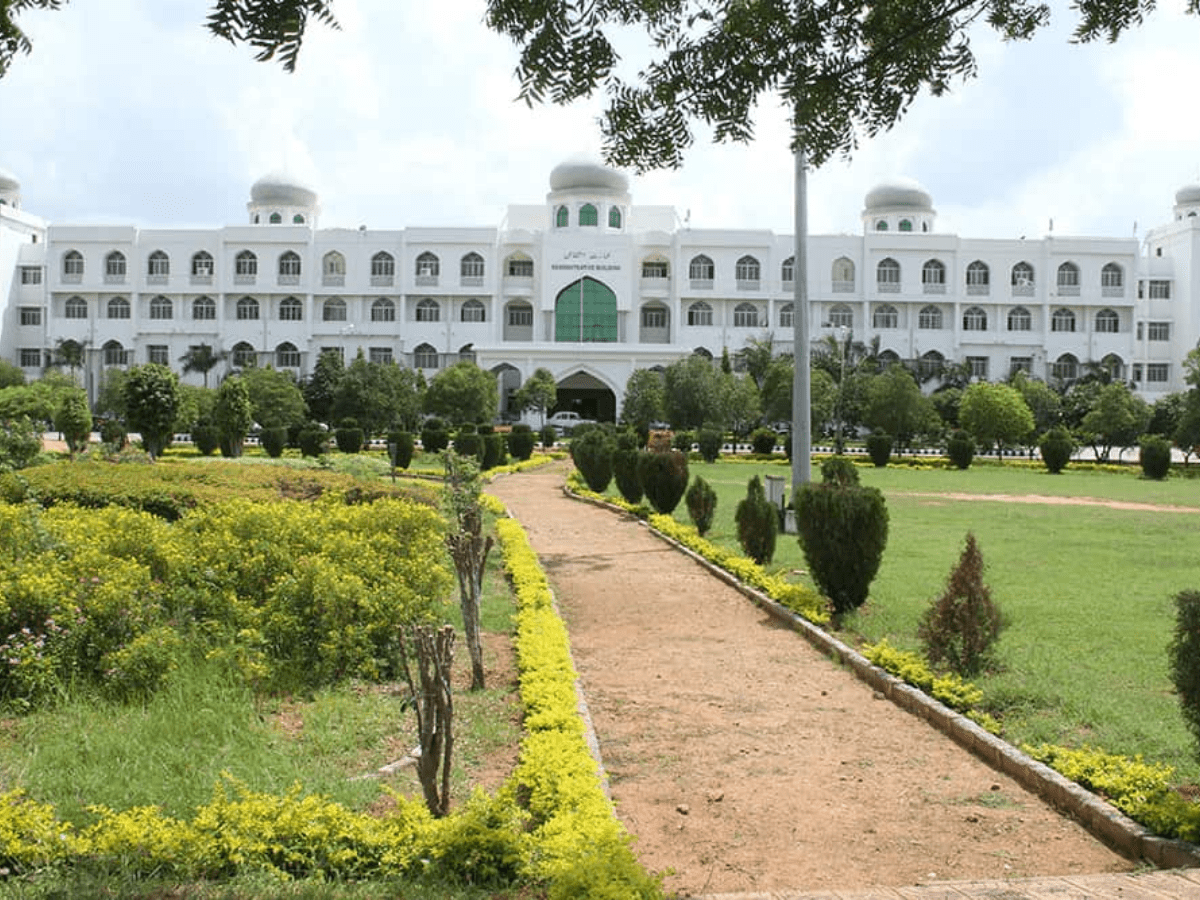 Hyderabad: The Urdu Film Festival is being organized from March 17 to 19 at Maulana Azad National Urdu University (MANUU) under the auspices of the Instructional Media Center. According to Rizwan Ahmed Director Media Center, Vice Chancellor Prof. Syed Ainul Hassan will inaugurate the festival at 7 pm on March 17. Registrar, Prof. Ishtiyaq Ahmed will preside over the screening.
In the inaugural program, documentary on the role of Urdu language and culture, Urdu poetry and film songs in Indian cinema will be screened. A six-part documentary on Urdu language and culture will be screened at the festival.
Since the Urdu Diaspora is spread worldwide, it is important for the University to reach beyond the shores of our country to popularize Urdu based higher education. Media can play a vital role in this respect. To develop the media components as part of the media-mix of the distance education offerings, MANUU has established a full-fledged 'Instructional Media Centre (IMC) on its campus.
According to experts, the decline of Urdu sounds began in the 1990s, which marks the rise of the Hindutva politics and the beginning of the mushrooming of cable television networks.Urdu, which was still highly valued in the 1990s, became isolated from the mainstream.
A possible factor of disappearance of Urdu in Bollywood is the gradual disappearance of the old generation of writers, lyricists, playwrights and music directors, regardless of their religious identities, who were educated in the Urdu language and culture and the appearance of a new generation educated in the Hindi and English linguistic traditions.
Meanwhile, a three-day workshop on the production of documentary film was held in the university, which was inaugurated by Vice Chancellor Prof. Syed Ainul Hassan. The workshop has been organized in collaboration with Maulana Azad National Urdu University and Indian Documentary Producers Associations, Mumbai. 50 people are participating in the workshop.
Subscribe us on