Hyderabad: The holy month of Ramzan is a time of spiritual reflection and devotion, where Muslims fast from dawn to dusk. Hyderabad, a city known for its rich culture and delectable cuisine, witnesses a massive rush during this time as hotels and food vendors serve up mouth-watering delicacies to eager customers. The residents of Hyderabad are connoisseurs of taste, always on the lookout for quality dishes served at new food spots.
For Muslims, Iftar and Sehri are essential meals, and finding the most authentic and lip-smacking varieties of food is a top priority. To make the search easier, Siasat.com has compiled a list of the top Sehri spots in the city, based on reviews from the city's top bloggers. So, if you're in Hyderabad during Ramzan, scroll down and check out this list to enjoy the best Sehri experience the city has to offer.
Must Try Sehri Spots In Hyderabad
1. Peshawar Restaurant
Address: Lakdi ka Pul, Hyderabad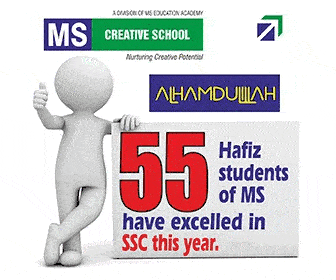 Seher Special Dishes: Gurda, Kaddu Ka Dalcha, Khichdi, Khatta, Kheema and Mutton Tahari.
2. Dine Hill Restaurant
Location: Masab Tank, Hyderabad
Seher Special Dishes: Zeera Rice, Tala Huwa Gosht, Khatti Dal, Fish Fry, Sehri package (Khichdi, Kheema, Khatta, Papad & Roti).
3. Meraj's Palm Arabiana
Location: Gandiguda, Shamshabad, Hyderabad
Seher Special Dishes: Pay once Rs 999 and enjoy the unlimited food in buffet that has over 51 varieties of dishes including, Mutton Kheema, Dajaj Kheema, Veg Nizami Handi, Garlic Fish, Badami Kheer etc,.
4. Parivar Dhaba
Location: Near Metro Convention, Airport Rd, Hyderabad
Seher Special Dishes: Unlimited Sehri Buffet System at Rs 599 and morethan 45 items like Khichdi, Khatta, Kheema, Chicken 65, Omlete, Tea etc.
5. Aazebo, The Royal Arabian Restaurant
Location: Tolichowki, Hyderabad
Seher Special Dishes: Ruz Bukhari rice, Arabian mix Ruz Bhukari( This dish is served with 2 pieces of Mutton juicy, 2 pieces of Mutton fry, 2 pieces of chicken, 4 pieces of fish & 10 pieces of prawns), Mutton mix Bhukari & Chicken mix Bhukari too. For dessert, a crowd favourite is 'Fruit ka mittha', which is available at the restaurant.
6. Kholani's Restaurant
Location: Road No. 10, Banjara Hills ( Hyderabad)
Seher Special Dishes: Mandi (Madfoon), Mandi (Chicken), Kholani's Special Abarbian Raan Mandi (served in Matka with 3 rotis), Kholani's Special Abarbian Shoulder Mandi and Mutton Kheema Mandi.
7. Madina Restaurant
Location: Medina Building Near Mohammad Cap Mart, Patherghatti.
Seher Special Dishes: Khichdi Khatta Keema, Bhaji Gurda, Mutton Kheema, Bheja Fry, Mutton Ka Salan
Subscribe us on