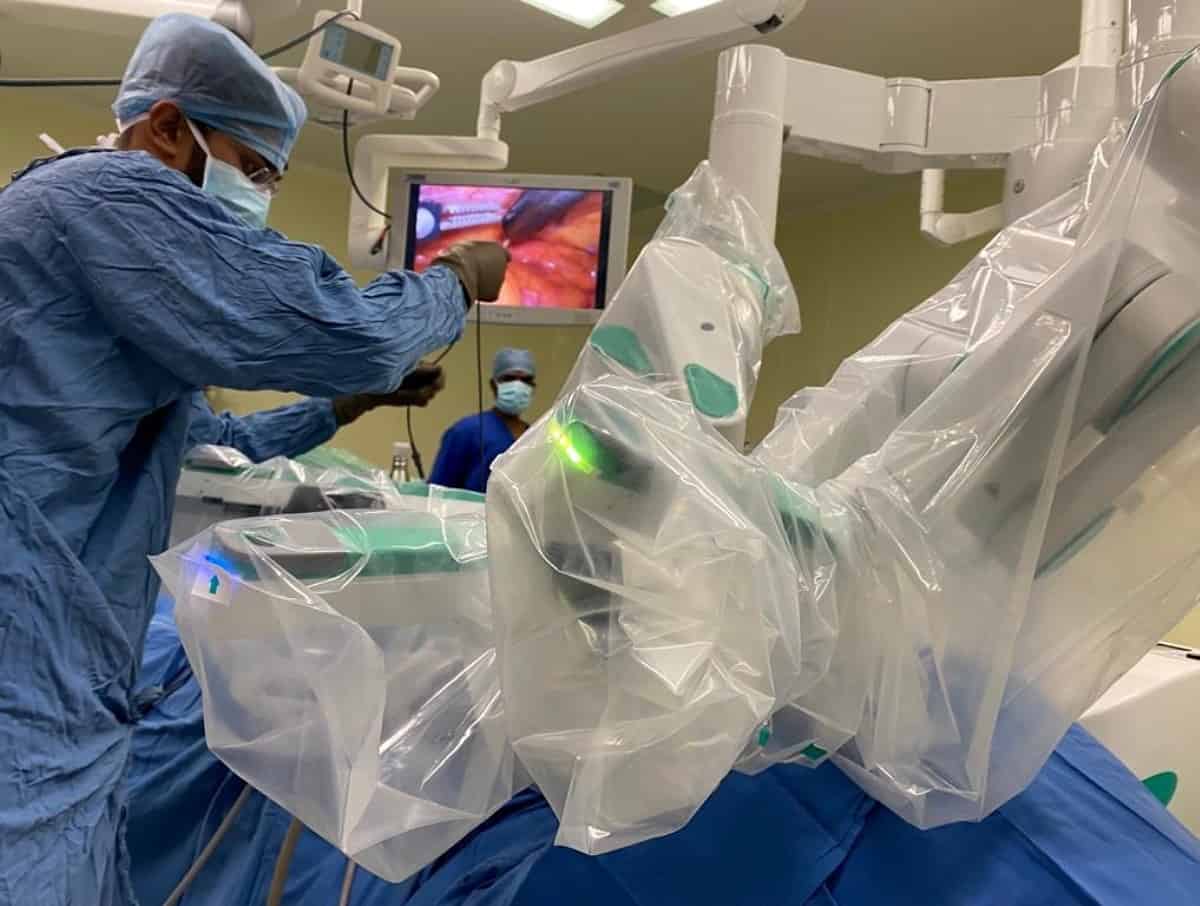 Hyderabad: A successful Robotic Thymectomy Surgery was performed on a 60-year-old patient, at Continental Hospitals, Hyderabad today. Cardio thoracic Surgeon Dr Pradeep Rachakonda performed the robotic procedure on the patient who was rushed to the emergency room with a myasthenic crisis, and placed on ventilator.
The patient had an enlargement of the left thymus gland with a growth called – Thymoma. This led to her neurological condition of Myasthenia Gravis, an acute muscle weakness
Dr Pradeep suggested for a robotic procedure instead of a traditional, invasive one and counselled the family accordingly. This was because of the complications associated with the patient and her comorbidities that made an invasive procedure very risky.
Also, the robotic procedure performed offered several advantages over traditional surgery with minimal trauma, and faster recovery. Traditional Surgery would have required breaking of the Sternum (breast-bone), to access the chest cavity however with surgical robot it was done through placing minimally invasive ports in the chest region.
Following the successful procedure, the patient was moved to the cardiac ICU and is now recuperating well. Continental Hospitals Robotic Surgery team have been performing several surgeries in Urology, Gastroenterology, Oncology and Gynaecology with a steadfast commitment to patients with outcomes and understanding that advanced robotic procedures aid in faster patient-recovery and over all clinical outcomes.
Subscribe us on