Hyderabad: The Board of Intermediate Education (BIE) conducted first-year examinations of Mathematics paper IB, Zoology Paper I, and History Paper I on Thursday. Out of 409587 candidates registered for all three exams, 393854 appeared. As many as 15,733 candidate makers were absent, which is 3.8 percent.
A total of seven cases of copying were reported from Asifabad, Karimnagar, Nalgonda, and Mahbubnagar. Two cases were registered in Karimnagar, two in Asifabad, two in Mahbubnagar, and one in Nalgonda.
The Board of Intermediate observers visited Siddipet, Bhongir, Hanamkonda, Khammam, Vanparthy, Nagar Kurnool, and Hyderabad and inspected the examination center. According to the Secretary Board of Intermediate Education, the examinations were conducted peacefully in the state.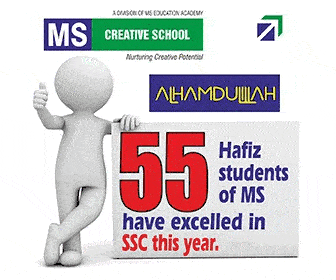 Meanwhile, the Telangana State Board of Intermediate Education (TSBIE) will be issuing a fresh tender for the onscreen digital evaluation of the Intermediate examinations answer scripts.
The Intermediate Public Examination and Intermediate Public Advanced Supplementary Examination papers including the re-verification of answer scripts will now be evaluated digitally.
However, the move was recently opposed by the Student Federation of India (SFI) and teachers' organisations in the state, saying that nobody was informed about the decision and the evaluators had not been trained to evaluate the answer sheets of over 25 lakh students.
The new declaration came in February after the board received participation from only one company in the tender issued earlier.
The last date for submission of the tender issued by the TSBIE earlier in January through e-procurement was February 13.
The onscreen digital evaluation system involves scanning and uploading answer sheets of the students on a software platform where lecturers can evaluate by reading on a computer screen and award marks digitally.
Subscribe us on