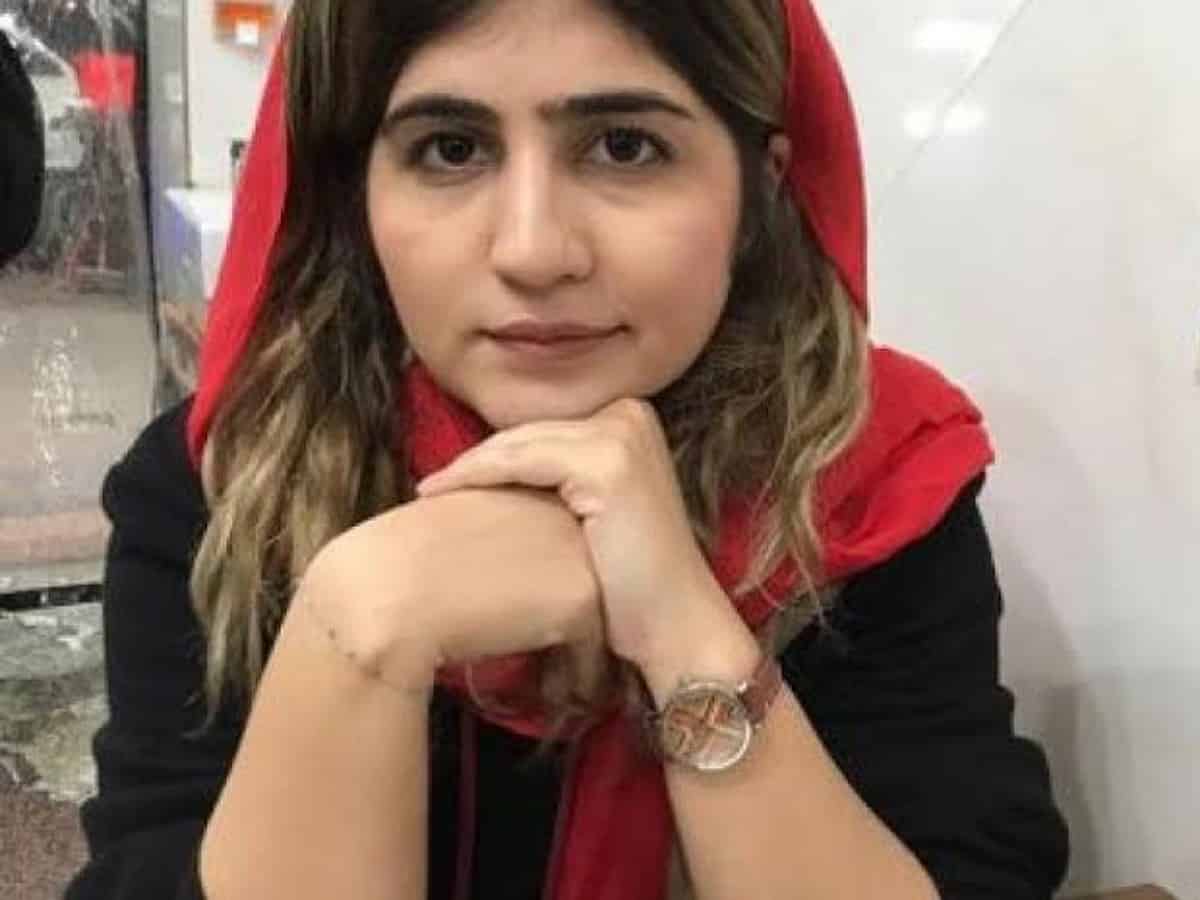 Tehran: One of Iran's prominent women activist and journalists Sepideh Qolian, was rearrested a few hours after her release from Evin prison, Iranian media reported.
28-year-old Sepideh Qolian, was released on Wednesday, March 15, after serving four-years and seven months in prison.
After her release on March 15, Qolian posted on social media platforms a video of herself without the headscarf shouting slogans against Supreme Leader Ali Khamenei outside Tehran's Evin prison.
"Khamenei the Zahhak! We'll take you down into grave," she shouted.
"After four years and seven months, I was released from the Haftepe case. This time I came out hoping for the freedom of Iran! Hoping for the release of my dear ones Sepideh Kashani, Nilofar Bayani, Zahra Zahtabchi, Bahare Hedayat, Golrokh Iraei, Nahid Taqavi and all political prisoners, especially women prisoners. #Zhen_Zhian_Ezadi," Qolian tweeted.
Five hours later, Qolian was arrested on one of the highways while she and her family were traveling to their hometown of Dezful in the southwest of Khuzestan in three cars.
Qolian was arrested in 2018 and convicted of working "against national security" for supporting a strike and protest by workers at a sugar factory in Iran's Khuzestan province.
She was initially sentenced to 19 years and six months in prison, but this sentence was reduced to five years in the appeal court.
In an open letter in January 2023, she pointed the torture in prison against the detainees of the recent nationwide protests, along with six other female prisoners, she protested against the "issue of death sentence" against the prisoners.
Subscribe us on