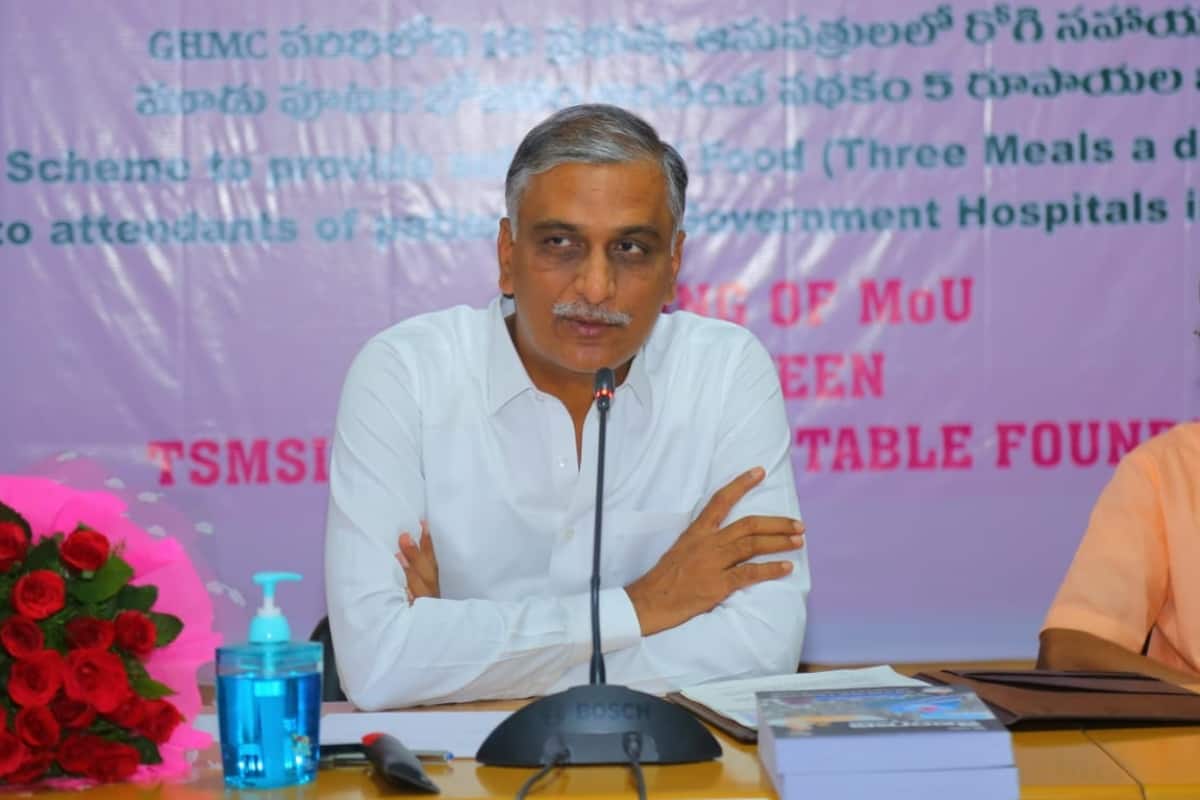 Hyderabad: Telangana State Health and Finance Minister T. Harish Rao organized a teleconference with the parents of SSC students of Siddipet Govt. Schools and advised them to encourage children by giving special attention to their education and keeping them away from mobile phones.
He had announced to give Rs 10,000 to the students who get 10/10 marks and Rs 25,000 to the schools getting 100% results and pledges to communicate with the parents of the students every week through teleconferencing.
Harish Rao called a meeting of headmasters at Siddipet Collectorate. He urged them to take all necessary steps to ensure 100% result of class 10th. He expressed his gratitude to the teachers and said that in the first year after the formation of the separate Telangana state, Siddipet district got the fifth position in the results of the 10th class. Last year first position was achieved, so this year also the headmasters and teachers should work hard to get Siddipet the first position in the SSC results.
In this regard, he has sent letters to the parents of the students. He advised elected public representatives and youth to take responsibility of government schools for better results. Harish Rao said that children are getting more attracted to mobile phones and advised parents to keep the devices out of their reach.
Subscribe us on