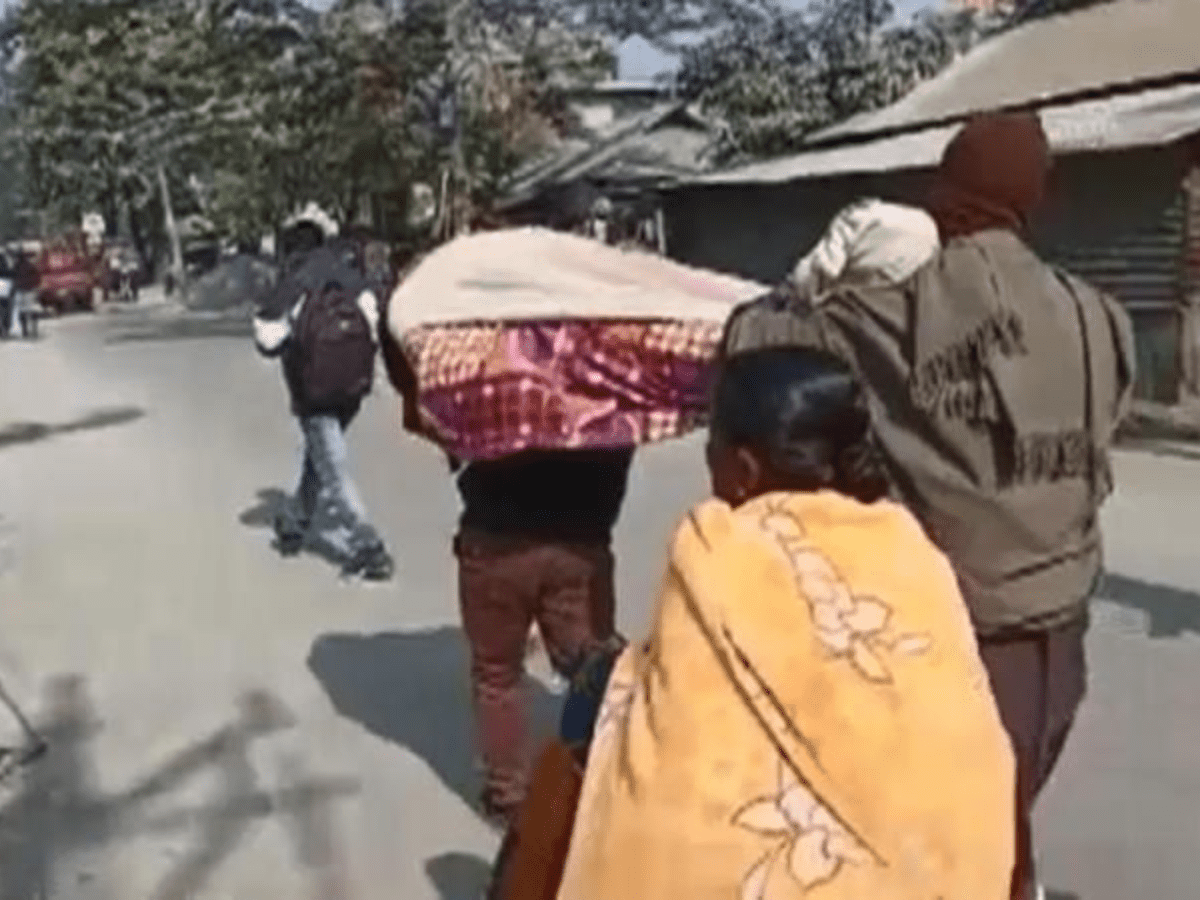 Kolkata: Commuters on the road adjacent to the Jalpaiguri Medical College & Hospital in the northern part of West Bengal were shocked on Thursday afternoon when they saw a man carrying the body of his deceased mother on his shoulder, with his aged father helping him.
Enquiries revealed that the helpless son was forced to carry his mother's body back home from the hospital after the hospital ambulance drivers refused to drive him back unless he paid Rs 3,000.
The scene seemed to a be rerun of the incident in August 2016 when Dana Majhi, a tribal in Odisha, had to walk nearly 10 kilometres carrying the body of his deceased wife on his shoulder with his little daughter walking beside him. The mortuary van drivers at the hospital where his wife was under treatment for tuberculosis denied assistance to him.
In the Jalpaiguri incident, Laxmirani Dewan (71), a resident of Nagardangi area, was admitted with various age-related ailments to Jalpaiguri Medical College & Hospital. She died on Thursday and her body was released by the hospital authorities.
When the ambulance drivers refused to carry the body of the deceased back home without a hefty payment, her son Ramprasad Dewan decided to carry his mother's body on his shoulder and walk back all the way to their home.
"I requested the ambulance drivers for a ride back. They demanded Rs 3,000 for that. I pleaded with them, again and again, to settle at a lower rate. But they refused. Hence, I decided to walk back carrying my mother's body on my shoulder," he said.
However, Dewan was not that unlucky like Dana Majhi who had to walk in Odisha for 10 kilometres carrying the body of his wife on his shoulder. After Dewan had gone some distance from the hospital, an ambulance arranged by a local voluntary organization reached the place and drove them to their home.
Subscribe us on