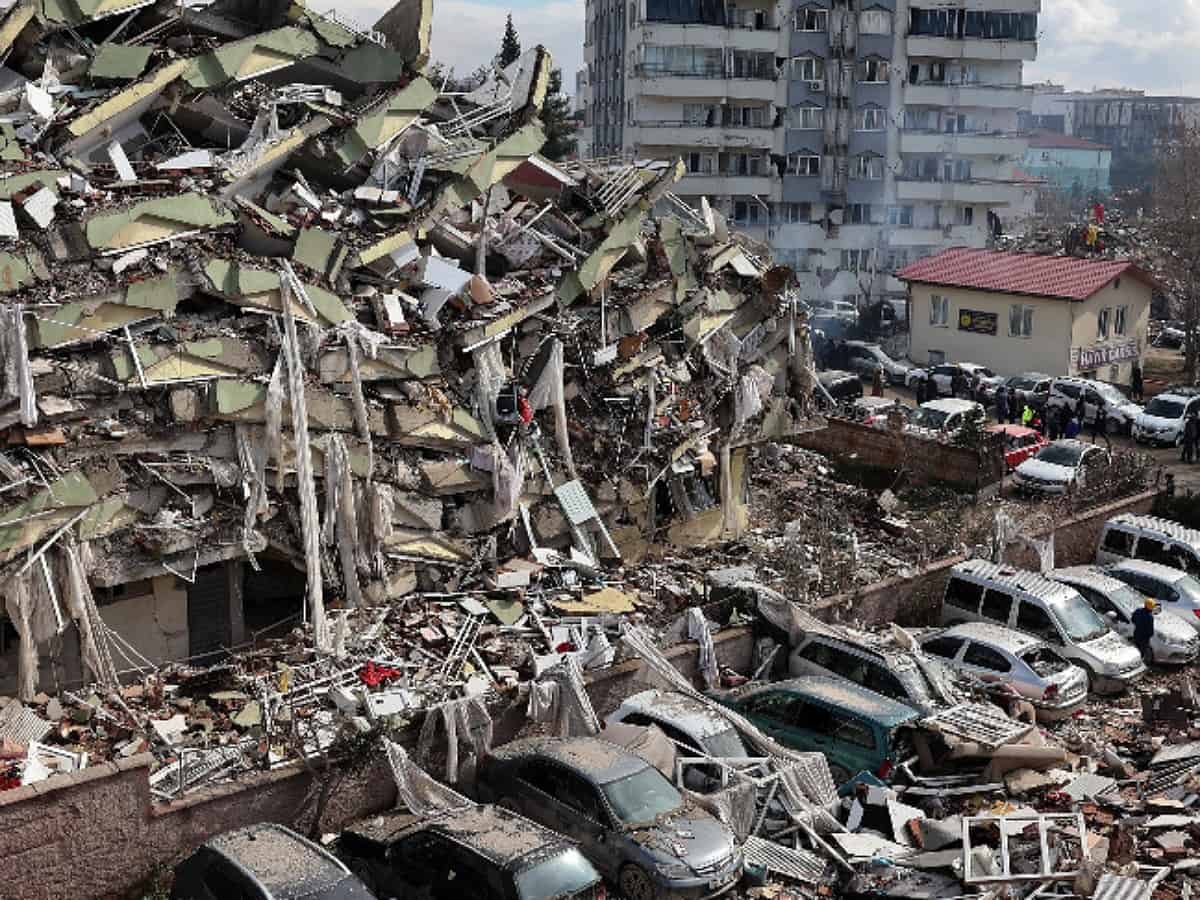 New Delhi: A team of India's National Disaster Response Force (NDRF) engaged in relief and rescue operations in the quake-hit Turkiye has successfully rescued a six-year-old girl from under the rubble in Gaziantep.
The NDRF has dispatched three teams to Turkiye for rescue operations.
"Standing with Turkiye in this natural calamity. India's @NDRFHQ is carrying out rescue and relief operations at ground zero. Team IND-11 successfully retrieved a 6 years old girl from Nurdagi, Gaziantep today," the spokesperson of the Ministry of Home Affairs tweeted along with a video of the girl and how she was rescued.
In a tweet, Union Home Minister Amit Shah said, "Proud of our NDRF. In the rescue operations in T rkiye, Team IND-11 saved the life of a six-year-old girl, Beren, in Gaziantep city. Under the guidance of PM @narendramodi, we are committed to making @NDRFHQ the world's leading disaster response force. #OperationDost."
India launched "Operation Dost" to extend assistance to Turkiye as well as Syria following Monday's devastating quake that has killed more than 19,300 people in the two countries so far.
The NDRF is working to extricate live victims from under the rubble and providing first-aid to the injured, before handing them over to medical response authorities.
The force is using chip and stone cutters to breach fallen concrete slabs and other infrastructure and has deep radars that pick feeble sounds like the heartbeat or sound of a person, officials said.
The teams on the ground have quick deployed antenna and satellite phones for communication.
Seven four-wheeled vehicles and trucks, apart from four canines, were sent along the three teams that were airlifted by an Indian Air Force (IAF) C-17 heavy lift aircraft from the Hindon air base in Ghaziabad to the Adana airport in Turkiye.
Subscribe us on