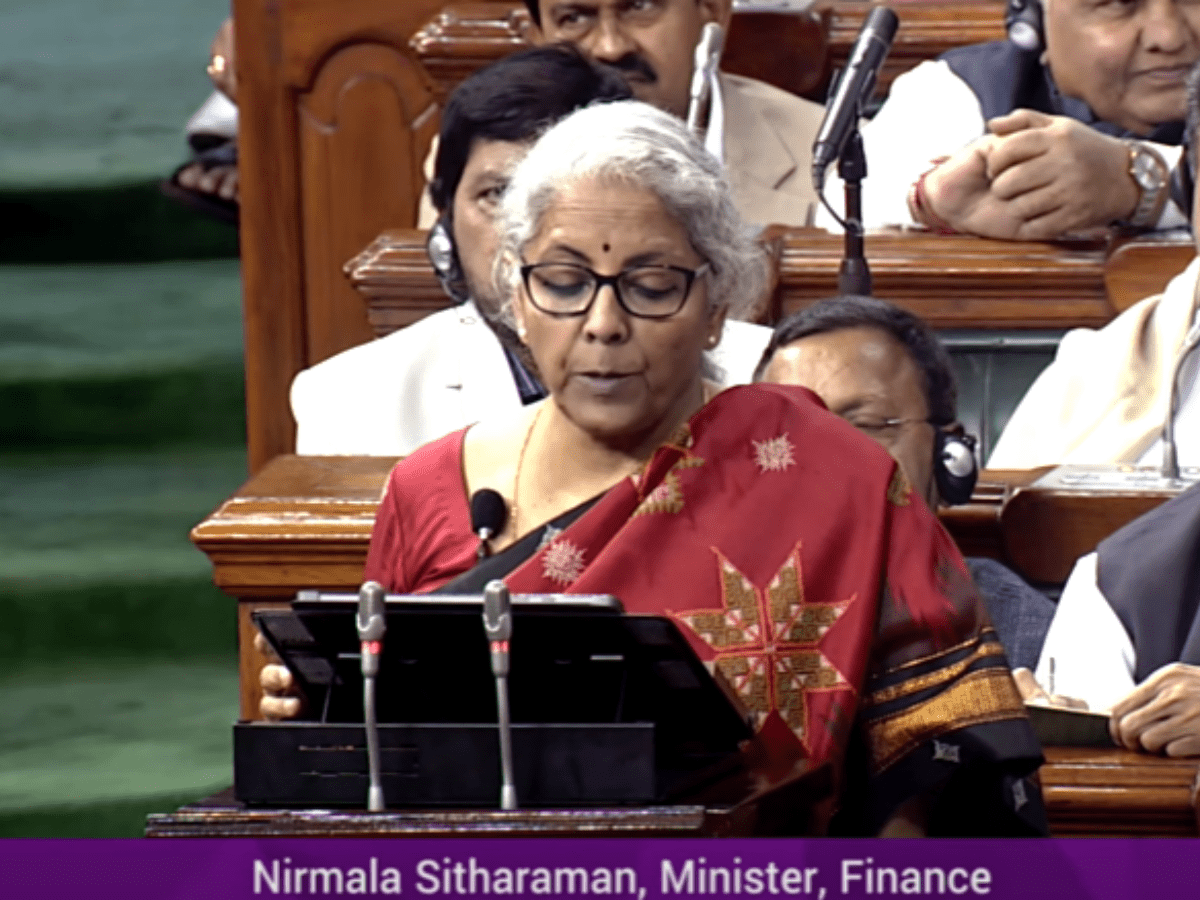 Finance Minister Nirmala Sitharaman announced that the personal income tax rebate is extended on income up to Rs 7 lakhs in the new tax regime.
The minister also announced revised tax slabs.
"I introduced in 2020, the new personal income tax regime with 6 income slabs, starting from Rs 2.5 Lakhs. I propose to change the tax structure in this regime by reducing the number of slabs to 5 and increasing the tax exemption limit to Rs 3 Lakhs," the Finance Minister announced.
"This will provide major relief to all tax payers in the new regime. An individual with an annual income of Rs 9 lakh will be required to pay only Rs 45,000. This is only 5 percent of his or her income. It is a reduction of 25 percent on what he or she is required to pay now, ie, Rs 60,000. Similarly, an individual with an income of Rs 15 lakh would be required to pay only 1.5 lakh or 10 percent of his or her income, a reduction of 20 percent from the existing liability of Rs 1,87,500," she said.
The new tax slabs are here as follows
Between 0-3 lakh – zero tax
Between 3- 6 lakh – 5 percent
Between 6- 9 lakh- 10 percent
Between 9-12 – 15 percent
Between 12-15 – 20 percent
Above 15 lakh – 30 percent
On PAN card
The Finance minister also said Permanent Account Number (PAN) will be used for common identifier for all digital systems of specified government agencies.
The move would help in further promoting ease of doing business in the country.
PAN is a 10-digit alphanumeric number allotted by the income tax department to a person, firm or entity.
Subscribe us on