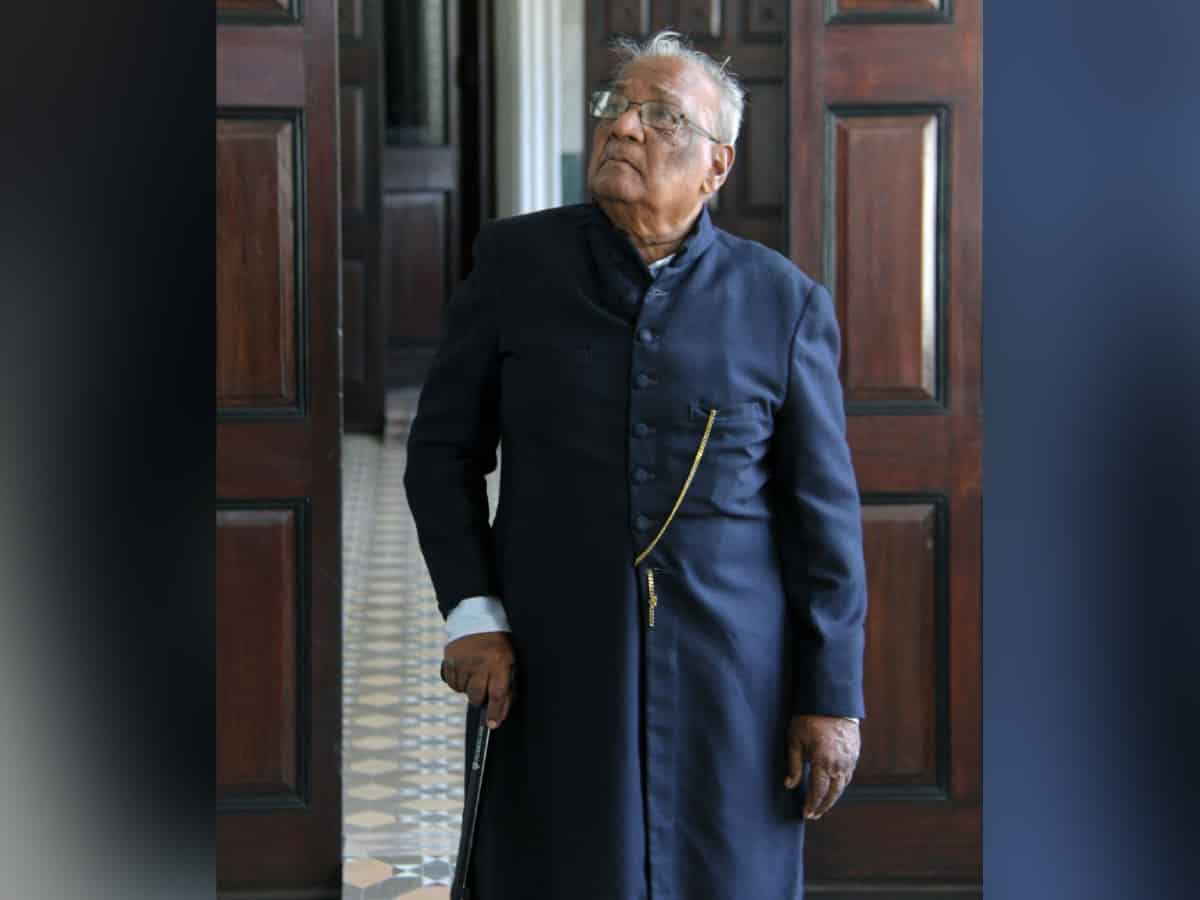 By Anand Kamalakar
Hyderabad: Bohini Kamalakar was born on March 2 nd 1932 in Gowliguda, in the erstwhile Hyderabad state of the Nizams. Born on the auspicious day of Holi into a small family, with only one sibling, an older sister, his childhood was of meager beginnings. His father held two jobs to keep the family afloat. He was a cashier at the Nizam's treasure and by night ran a small printing press, where he made cinema tickets for the local movie houses.
Growing up in the Nizam's Hyderabad state, Kamalakar learned how to read and write Urdu (then the state's official language) and was a life-long devotee of the language and its exquisite poetry and literature. Hyderabad's rich history, customs and cuisine, were always a matter of great pride. A Telangana man at his core, Kamalakar never shied away from feeling proud of his earthy upbringing and the culture and grit that it embodied.
The Nihiari Kulcha, Chapala Pulusu, Karachi Bakery bread and biscuits, Biryani and a good Paan defined Kamalakar. Feeding people exquisite Dakhani food was a passion. Bohini Kamalakar attended Vivek Vardhini School and then went to Nizam College.
Kamalakar was a rising artist in his college days. An actor and a singer, he was popular on campus and the songs that he wrote and sang were all a hit and his contemporaries always remembered them with great fondness long past his prime.
He was a regular recording artist at All India Radio and an avid fan of Begum Akhtar, K.L Saigal, Punkaj Mallick, Mukesh and Mohammad Rafi. Shyam Benegal made his directorial debut with a play at Nizam College "The
Bishop's Candlesticks" and Kamalakar was the lead.
Nizam College and printing press
While a student at Nizam College, he had dreams of going to Bombay and even abroad. The sudden demise of his father changed his course. He had to take over his father's printing press as he had a mother and sister to support.
He later completed his MA in Economics, the first in his entire family to get a formal education, ever.
The printing press in Hyderabad, from which he retired, was called 'Anand Power Press'. It was one of the first printing presses in Hyderabad to run on electricity. He grew the press into a well-known small enterprise acquiring machines from abroad. A successful business allowed him to purchase the building from his landlord and buy
a piece a land in the new part of the expanding city where he started his family life with his wife Maya.
Bohini Kamalakar broke ground on a new house in Adarshnagar, and was a pioneer in starting the colony. Soon they had three children, Gita, Jaya and Anand.
Wedding cards, bill books, small magazines and stationery were the main items that were printed in his letterpress. As a small entrepreneur he became the sole printer for ICRISAT and Ford Foundation, which was a turning point.
Even though being a printer defined his professional life he did not given up on his artistic interests. If there were three things Kamalakar was passionate about, they were movies, music and Hyderabadi cuisine.
From Satyajit Ray, Akira Kurasawa, Frederico Fellini, Vittorio De Sica, John Ford, William Wyler, to Steven Spielberg he had a thirst and taste for good cinema. Raj Kapoor and Guru Dutt were his favorite Indian filmmakers. He was an avid listener of Hindustani Classical Music, and was a founding member of Surmandal, an organization that invited famous musicians to perform in Hyderabad.
His love for old Hindi music was bottomless. His mornings began with K.L Saigal on Vividh Bharati and ended with Binaca Geetmala. His record collection was diverse from Johann Strauss to Lata Mangeshkar. His house was always alive with music and an appreciation for everything artistic.
Kamalakar became a Free Mason later in his life, a membership of which he deeply cherished. He also had a passion for construction. He helped many friends build houses. Helping those in need came to him naturally. He financed the education of his employee's children, opened bank accounts for them and gave generous loans and in
return received undying support from everyone from his auto driver on up.
Kamalakar left us on January 14, 2023. He is survived and loved by his wife Maya, daughter Gita, son Anand, daughter-in-law Sudha, grandchildren Sonali, Kundun and Aman and his devoted caregiver Durgamma.
(The author is one of Bohini Kamalakar's children).
Subscribe us on