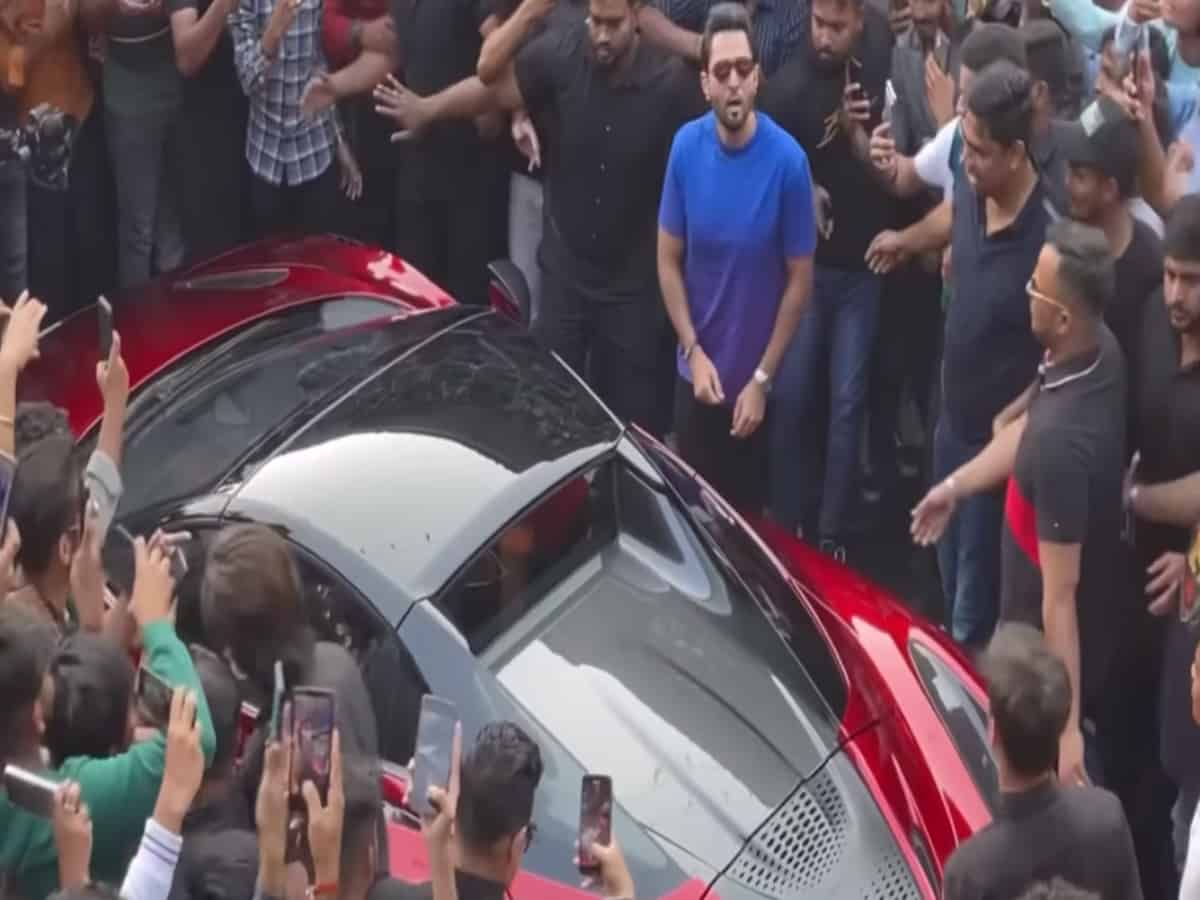 Hyderabad: Also called the city of the 'Nizams', Hyderabadis are known for living an elite and luxurious life. Last year, the 37-year-old businessman from the city hit the headlines after he bought India's most expensive sports car Mclaren 765 LT Spider. Most of the city residents shared his photographs online in which he is seen posing with his Mclaren 765 LT Spider car. Naseer Khan is also the owner of various other luxurious cars. He has become popular in the city for owning the most luxurious and expensive cars.
Naseer Khan has hit the headlines again after he organised an event recently in which he showcased his cars. Thousands of Hyderabadis visited the event and took selfies with Naseer Khan's various luxurious and expensive cars. The video from the event has now gone viral on the internet, evoking reactions from netizens.
The video was first uploaded by AMERHADI700 on his YouTube channel. The other short clips from the event are also doing rounds on social media. From Rolls Royce Cullinan Black Badge to McLaren, Naseer Khan showed his various expensive cars at the event.
Watch the video below
Subscribe us on