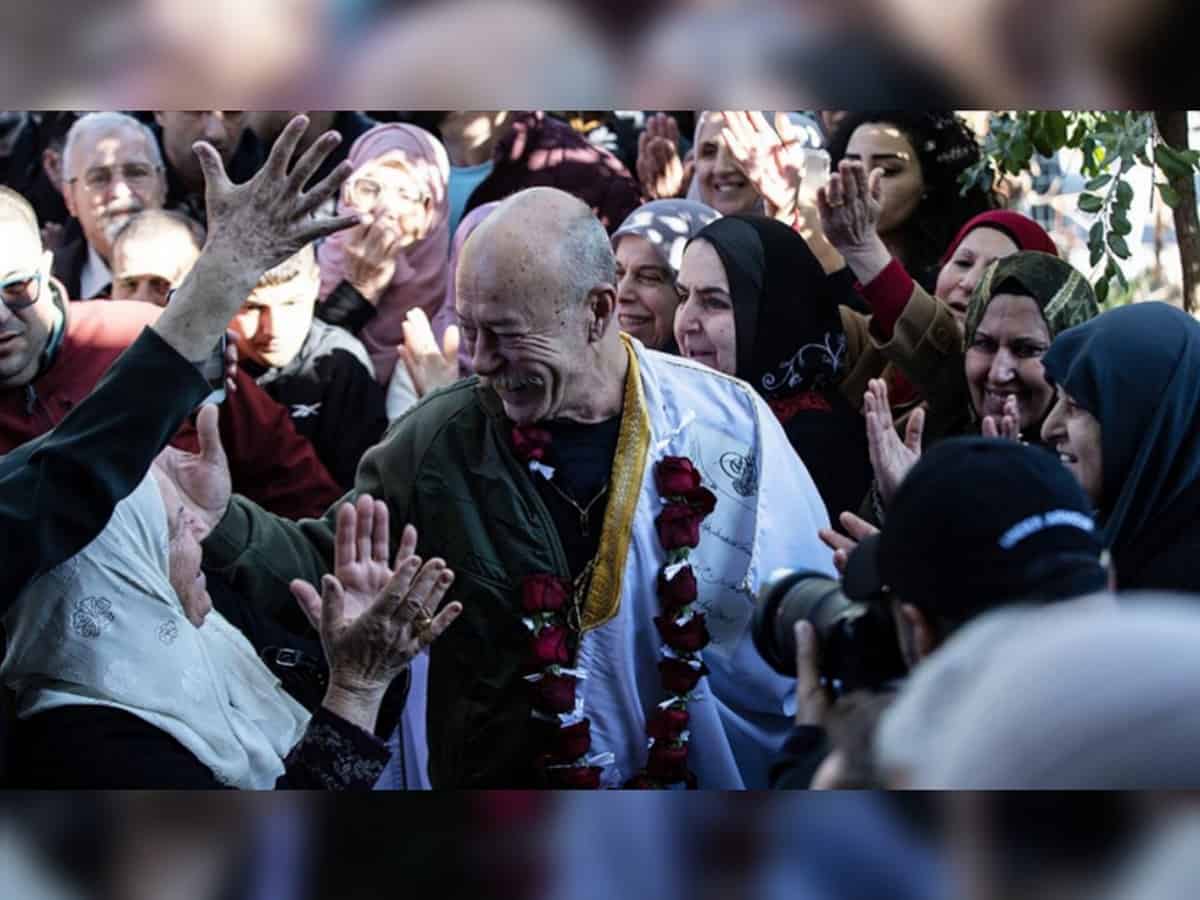 The second longest-serving Palestinian prisoner, Maher Younis, embraced freedom on Thursday morning, after serving four decades in Israeli prisons, Palestinian News Agency reported.
65-year-old Maher was released from Eshel prison near Beer Sabe' (Beer Sheva) in southern Israel.
Upon his release, Maher visited the grave of his father, who died in 2008. His mother showered him with petals when he arrived at his home, where he was arrested at the age of 25.
He was arrested in 1983 and convicted, along with his cousin Karim Younis, in Israeli courts of killing an Israeli soldier in the Israeli-occupied Golan Heights in Syria in 1980.
Maher and Karim were sentenced to death by hanging. Their sentence was changed to life imprisonment, then reduced to 40 years in 2011.
Maher held the title of Dean of Prisoners during the past two weeks, and it is the title that was unique to his cousin Karim as the longest-serving prisoner until he was released on January 5, 2023.
Israel holds 4,700 Palestinian prisoners in its prisons, including 150 children and 29 women, according to the Prisoners' Club.
Subscribe us on