New Delhi: India's leading digital payments and financial services company Paytm will be a key beneficiary of India's Unified Payments Interface (UPI) incentive scheme, brokerage firm Morgan Stanley said on Thursday.
The Union Cabinet on Wednesday approved the incentive scheme of Rs 26 billion for promotion of RuPay Debit Cards and low-value BHIM-UPI transactions (P2M) for FY23, compared with Rs 15 billion in FY22.
"Apart from banks, Paytm should be a key beneficiary of the above. On our estimates, Paytm would have received 5-7 per cent of the FY22 incentive, and assuming a similar share for FY23, this would represent 3-5 per cent of our contribution profit estimate (1 per cent higher than what we previously assumed for FY23)," the brokerage firm mentioned.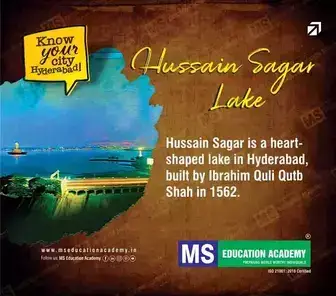 One97 Communications's associate Paytm Payments Bank Ltd (PPBL) is the top beneficiary and leading remitter bank for UPI transactions.
PPBL being an issuer and PSP Bank in itself along with being an acquirer of UPI transactions.
Under the scheme, acquiring banks are provided with financial incentive for promoting point-of-sale and e-commerce transactions using RuPay debit cards and BHIM-UPI transactions.
Vijay Shekhar Sharma, Founder, CEO & MD of Paytm, tweeted: "Huge commitment by GOI Cabinet to push Digital Payments thru UPI and RuPay. The #DigitalIndia mission of our government will bring long term benefits to our economy."
During its last earnings call, Paytm's top management had said that the UPI merchant payments (which are free for the merchant) have become revenue generating given the government is encouraging digital payments in the form of incentives for UPI P2M transactions.
"UPI helps us with efficient customer and merchant acquisition and allows us to better monetise our platform by upselling financial services as well as payments devices," it said.
This incentive scheme will facilitate building of a robust digital payment ecosystem and promoting RuPay Debit Card and BHIM-UPI digital transactions.
In line with the objective of 'Sabka Saath, Sabka Vikas', the scheme will also promote UPI Lite and UPI 123PAY as economical and user-friendly digital payments solutions and enable further deepening of digital payments in the country, across all sectors and segments of the population.
The government also intends to continue the financial support for digital payments announced in the previous Budget, with a focus on promoting use of payment platforms that are economical and user-friendly.
The scheme has been formulated in compliance with the aforesaid Budget announcement, the Cabinet announcement included.
The Paytm Super App continues to see growing consumer engagement with the average MTU for the quarter ended December 2022 at 85 million, registering a growth of 32 per cent YoY.
The total merchant GMV processed through the platform for the quarter ended December 2022 aggregated to Rs 3.46 lakh crore ($42 billion), marking a YoY growth of 38 per cent.
Subscribe us on