In 2016, when Insha Mushtaq lost her eyesight due to pellets fired by paramilitary forces in Kashmir, she thought her life was over. Today, she has become a living testimonial to the phrase "Where there is a will, there is a way." Despite facing immense challenges, 18-year-old Insha Mushtaq has defied all odds and achieved remarkable success.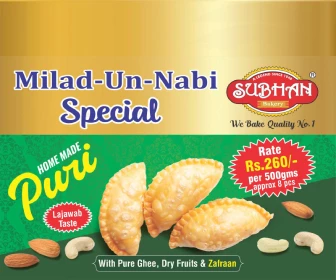 Hailing from the small village of Sedow in the Shopain district of south Kashmir, Insha recently cleared her class 12th board examinations with flying colours.
Feeling initially upset about not achieving the expected grades, her family members reminded her that she had achieved more than many students with full eyesight. With a score of 319 out of 500, Insha's determination and perseverance shine through.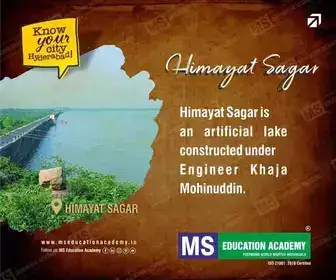 Speaking with Siasat.com, Insha shared how her parents played a crucial role in supporting and encouraging her throughout her journey. Despite being visually impaired, they instilled in her the belief that she could achieve anything.
Inspired by their unwavering support, Insha wants to send a message to others facing similar challenges, especially those who have lost their eyesight due to pellet guns in Kashmir. She urges them to learn how to overcome obstacles, live independent lives, and find ways to pursue their passions.
Lack of facilities for visually impaired
Insha also highlighted the lack of schools and facilities for the visually impaired in Kashmir, which poses a significant barrier to education for individuals like her. While she received some assistance and training to memorise topics and write exams, many others with visual disabilities are left without support.
Insha emphasised the importance of establishing schools and facilities that provide quality education and essential training for visually impaired individuals.
"I had difficulties because there is no school for the blind students in Kashmir, but a few people helped me and trained me so that I could memorise topics. However, there are a lot of people like me, who don't get any support for their education. They require schools and facilities where they can receive a quality education and basic training," she said.
Despite the hurdles she faced, Insha remains determined to pursue her dreams. She expressed her desire to pursue a Bachelor's degree and, ultimately, prepare for the Indian Administrative Service (IAS) to become an IAS officer.
Her resilience and ambition continue to inspire people. After the J&K school board recently declared Class 12 results, Insha garnered widespread praise and admiration.
When the tragedy struck
Insha's journey from being a normal teenager to a visually handicapped person is a harrowing tale. Insha is among hundreds of young people who were blinded and maimed as paramilitary forces shot pellets to quell the unrest in Kashmir following the killing of militant commander Burhan Wani.
Recalling that tragic day, Insha said, "There was a commotion outside my house during one of the anti-government protests. I opened the window of my house to see what was happening. Before I could shut the window back, a CRPF man fired at me. I could not see anything ever again."
The pellets caused severe damage to her face and resulted in the loss of her eyesight. Insha underwent multiple surgeries to remove the pellets, but the damage had been done.
Despite the trauma she experienced, Insha's family decided not to file a complaint against the security forces due to the prevailing circumstances. The use of pellet guns by security personnel in Jammu & Kashmir caused numerous casualties in the region, which evoked widespread condemnation.
A report by human rights organisation Amnesty International titled 'Losing Sight in Kashmir,' highlighted the physical, emotional, and educational challenges faced by individuals who lost their eyesight due to pellets in Kashmir.
Insha's resilience and determination to continue her education serve as a powerful example in the face of adversity. Her journey sheds light on the urgent need for better facilities and support systems for visually impaired individuals in Kashmir. As Insha Mushtaq embarks on her path to success, she carries the hope of a brighter future for others facing similar challenges.
What is pellet gunfire?
Pellet guns were first introduced in Kashmir in 2010 as a 'non-lethal' alternative to other more deadly weapons for crowd control. Metal pellets, also known as birdshot, are fired by pellet guns, which are a type of pump-action shotgun. Pellets are round or irregularly shaped pieces of metal. Each pellet cartridge contains about 500 pellets. They are manufactured at the Ordinance Factory in Ichapore.
The use of pellet guns has been criticised for the injuries they cause, particularly when they strike protesters' eyes, rendering them partially or entirely blind.
According to a report published by the Association of Parents of Disappeared Persons (APDP), a Srinagar-based human rights organisation, in 2016, 4,500 were reported as pellet-borne injuries, of which over 352 civilians were partially or completely blinded.
However, the actual number of victims is believed to be much higher.
Subscribe us on