Islamabad: Supporters of Pakistan's former prime minister Imran Khan on Friday pilloried the country's interim premier Anwaarul Haq Kakar over his choice of words while making a comparison of China's strong ties with his country to that of the US support for Israel, according to a media report.
The criticism on social media comes a day after Prime Minister Kakar made the said comparison while speaking at the Council on Foreign Relations on his visit to the US to attend the 78th United Nations General Assembly, the Dawn newspaper reported.
In the interview, Kakar said, "Pakistan enjoys a strategic relationship with China. We are very clear that there are people who would qualify Pakistan as China's Israel. It is probably a more good analogy for the American audience because you do understand and appreciate the value of Israel for the United States".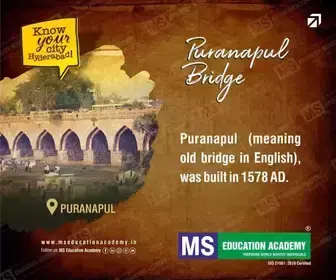 He made the remarks in response to one of the questions from the attendees of the talk "What is the relationship now between Pakistan and China?"
He then went on to highlight how both neighbours "have a lot in common in terms of the emergent crises within the region" and "commonalities on certain issues", citing the One-China policy and China's stance on Taiwan, Tibet and Xinjiang issues.
China and Pakistan view their relationship as "all-weather" and "iron brothers."
As some have pointed out, the statement could be a possible reference to Chinese General Xiong Guangkai's quote cited in the introduction of Andrew Small's The China Pakistan Axis: Asia's New Geopolitics.
Pakistan Tehreek-e-Insaf (PTI) ex-MPA Taimur Khan Jhagra asked in a post on X (formerly Twitter): "Why would I want my country to be like China's Israel'? Why can we not just define Pakistan as Pakistan itself, and make it a prosperous example for the world to follow?"
"Shockingly poor language to compare Pakistan with an apartheid state [that] Pakistan doesn't recognise," he added.
PTI's Faisal Amin Khan, brother of party leader Ali Amin Gandapur, said, "Comparing your country to a bully like Israel isn't very smart."
Pointing out the possible reference to Small's book, he said it seemed like the prime minister read the book "on his way to New York".
Simplifying PM Kakar's remarks, PTI activist Virk Shahzaib posted on his X account, "The caretaker PM believes Pakistan is China's Israel He claims Pakistan is to China what Israel is to the US.
"To use any analogy that compares Pakistan and Israel is beyond condemnable and not understandable for any point of view," he asserted.
Absconding PTI leader Hammad Azhar demanded that the premier apologise and "take back his words", adding, "To compare Pakistan with Israel that established itself by forcibly taking possession of another peoples' land and sustained itself through nothing other than oppression and violence is an insult."
Meanwhile, journalists and lawyers also joined in on the ongoing discourse.
DawnNewsTV host Adil Shahzeb, while using the original quote from the book, expressed surprise at Prime Minister Kakar's words.
Supreme Court lawyer Zahid F. Ebrahim said, "I did not expect better from Mr Kakar. But, I did expect better from Foreign Minister Jalil [Abbas] Jilani.
"The caretaker foreign minister should have vigorously opposed this outrageously wasteful foreign jaunt by a caretaker PM," he wrote.
Another lawyer, Dr Alizaan, clarified, "He is not talking about the responsibility of any state (Israel or Pakistan); rather, he is trying to establish that just as Israel is a blue-eyed child to the US, Pakistan is to China".