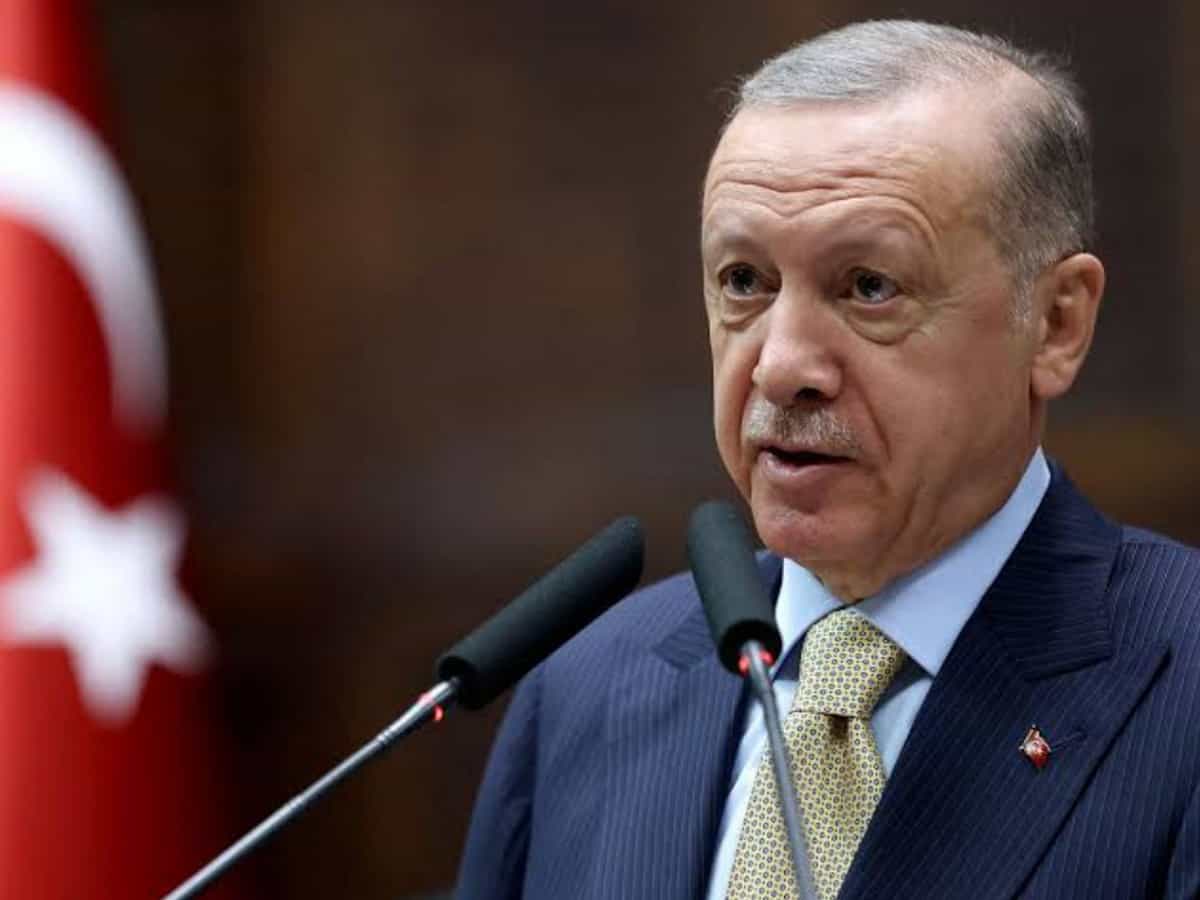 Istanbul: Turkish President Recep Tayyip Erdogan has said that the reconstruction after the massive earthquakes would focus on rebuilding shorter buildings and development on more durable surfaces.
Speaking at the National Risk Shield Meeting in Istanbul on Friday, Erdogan laid out Turkey's post-quake reconstruction plans.
"When planning new settlements, we will be moving our cities from lowland plains and toward mountains with the more durable surfaces," he said.
"We will not compromise on horizontal development," Erdogan added, noting the Housing Development Administration of Turkey (TOKI) will focus on constructing buildings of three or four storeys high, Xinhua news agency reported.
The President also emphasised the urgency in procuring permanent shelter for earthquake victims.
Multiple devastating earthquakes in early February left tens of thousands killed and many more homeless in the country's southern region. According to the President, there are 214,000 buildings officially classified as "collapsed, on the verge of collapse, or severely damaged" during the quakes.
The meeting comes two days after the Istanbul municipality held its own Earthquake Mobilisation Plan, where it announced its plans to reinforce buildings in March against possible strong earthquakes in the future.
Turkish Urbanisation Minister Murat Kurum earlier said new residential buildings will be built in two designated areas on the Anatolian and European sides of Istanbul to replace risky ones in the city.
(Except for the headline, the story has not been edited by Siasat staff and is published from a syndicated feed.)
Subscribe us on